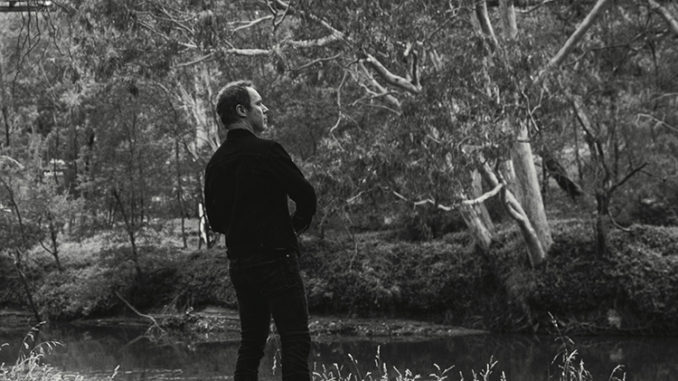 Despite a career spanning over two decades, it's only now that Jeb Cardwell is releasing his solo debut, writes Samuel J. Fell.
Chances are you've heard Jeb Cardwell play. His guitar and banjo work, admired and respected by all who come across him, have graced stages and albums for the past twenty or so years, as he's played with Kasey Chambers, Shane Nicholson, sister Abby Cardwell and countless others. He's an Australian roots music journeyman, and he has his craft down pat.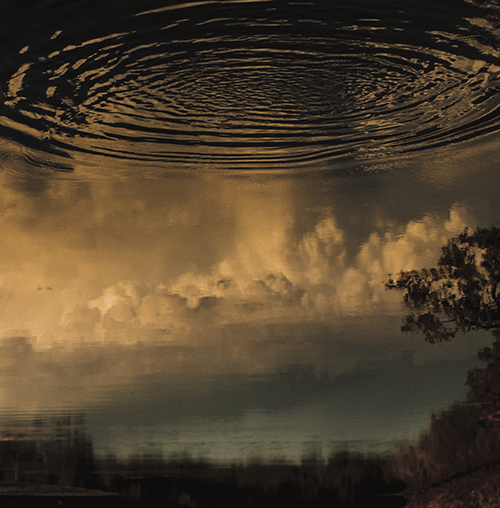 And yet, during all this time, Jeb Cardwell has never released an album under his own name – until now. My Friend Defiance stands as his solo debut, an album that carries with it the poise and assuredness that comes from two decades of playing, writing and singing with the best of them. And it's not, as one could easily assume, the result of a long Covid lockdown.
The songs are indeed mature. My Friend Defiance is a study in thoughtful songwriting, nothing is overstretched or overplayed, and to be quite honest, you'd expect nothing less from a player of the calibre of Cardwell, despite the fact he's not entered this realm before. I venture then, that coming out of the shadow of, say, Kasey Chambers (with whom he played on the 2012 album, Wreck & Ruin) and into the spotlight would have been somewhat of a nerve-wracking experience.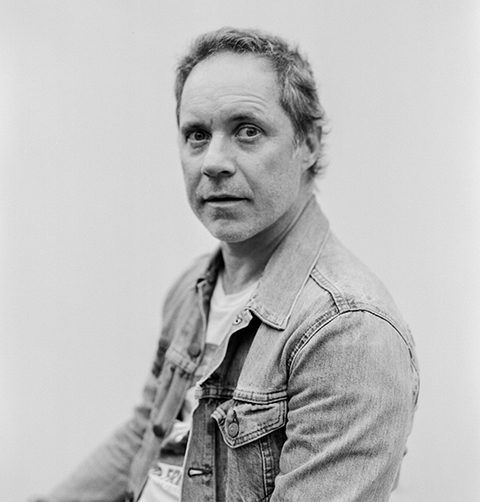 "Yeah, playing with Kasey or Shane Nicholson or my sister, you're in the studio and you're conscious of doing your best, and you're proud and excited to be there, but it's not your baby though," he says. "You do become invested in it, you care a lot about it, but you didn't write the songs. So with me putting myself out there, for me it's weird because I'm not… me in the spotlight, it's funny."
"People say, you're in the wrong industry if you don't want to be in the spotlight," he goes on with a laugh, "but I'm uncomfortable with a lot of attention. So putting myself forward like this is pretty strange."
In order to combat this feeling of being out of place, so to speak, Cardwell surrounded himself with a slew of crack players in order to bring these songs to life – bassist Tim McCormack, drummer Roger Bergodaz and keysman Brendan McMahon make up the core band, with additions from Michael Hubbard, Lachlan Mclean and Butch Norton, plus an array of backing vocalists including Chambers, Abby Cardwell, Talei and Eliza Wolfgramm and Zane Lindt. All contribute to the record's strength and power.
"When I was recording the album, I thought, I've got these songs, I feel they're good songs, and they deserve to be recorded," he says, when I ask what his MO was for this record, his first. "And I have these great friends who are amazing musicians, and it would be a shame not to have them play and record these songs, that was the short term [MO], it was for me – to be able to look back and say, 'I did it, I did the album everyone has been asking about… and I'm proud of myself'.
"And at the same time, I'd be stoked if people just listen to it and enjoy it, and it's a bonus if I get any sort of recognition for it, and that's it."
It'd be a crime against roots music in general if Cardwell were not to receive recognition for My Friend Defiance – bluesy riffs abound, there's a solid groove that underpins the album, it weaves nicely between light and shade, it grows and powers ahead, often with the same song ('Freedom Feeling' is a fine example of this, an epic song) – it's the album people have been asking about for over a decade, and Cardwell has delivered it.
"Yeah, I'm really, really happy about it," he smiles. "I feel it's a strong album, and I feel there's no filler on there, for me."
My Friend Defiance is available now via Blind Date Records.
Jeb Cardwell 
My Friend Defiance Album Launch 
Exclusive show featuring 9pc band 
Thornbury Theatre 
3rd Sept 2021 Doors 7pm 
Very Special Guests 
The Luke Sinclair Set
Sean McMahon & The Owls 
Silent Income
Tickets to show + Vinyl & CD's available from – 
www.blinddaterecords.com.au