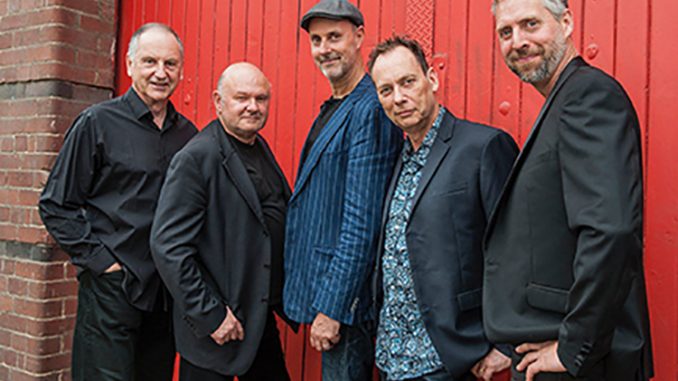 Launch performance: The Saltwater Music Festival  – Online 7.00-8.00pm, Sunday 24th May.
Rock collective, Dirty Rascal have released their 4th single 'Rolling Thunder' from You Be The King.  Filmed in isolation, each member filming themselves and then masterfully edited by John Fleming.
'Rolling Thunder' was originally written as more of country song by good friend of Andrew Mc Sweeney's, Peter McGeehan (Peter also wrote 'Picture of Someone' recorded on Andrew's 2007 solo album The Love Frequency). It was the first song to be rehearsed for what was to be Andrew's solo album and very quickly moved away from country towards Dirty Rascal's Transformational Epic sound. Session bass player Lincoln Jones recorded the bass solo with the band using an unusual tuning.
Dirty Rascal is a project originally built around the songs of Andrew McSweeney. Back in 2014 Andrew decided to create a recording without compromise, to invest whatever it took to produce an album of songs which would take his writing and music to the highest level. Soon after, Andrew met and began working with Jerry Speiser, music producer and drummer with an illustrious history (including a grammy award) performing with seminal Australian band Men at Work.
With Jerry as producer and working closely with Cal Barker at Newmarket Studios, the album began to take shape. Many people played on the tracks including Ross Hannaford, Ray Pereira, David Briggs, Bruce Haymes while Andrew and Jerry kept an eye out for the right people to play the songs live.
John Fleming, ARIA award winning member of comedy group Scared Weird Little Guys, recorded backing vocals and guitar and was keen to join the forming band. A few players came and went before Mal Jones arrived on keyboards and after an extensive search, Ian McDonald from early 80's Aussie band "Stars" came on board as bass player.