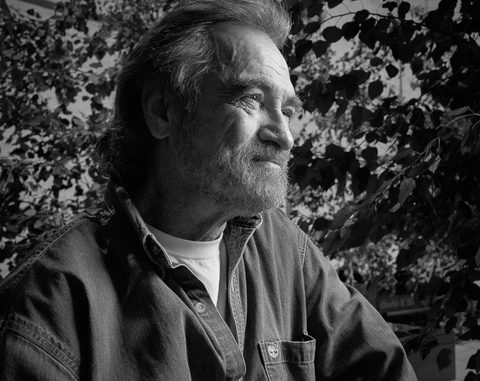 Legendary Muscle Shoals musician, songwriter and actor Donnie Fritts has died at the age of 76 after a lengthy battle with health issues.
Fritts was an architect of Southern soul music whose songs were recorded by scores of artists including Waylon Jennings, Dolly Parton, Ray Charles and Dusty Springfield among others. Among his iconic songs were "We Had it All', "Breakfast In Bed" and "You're Gonna Love Yourself In The Morning".
The longtime keyboard player for Kris Kristofferson for more than 20 years, Fritts had roles in a number of films, including Pat Garrett & Billy the Kid and Convoy. He also appeared in the 1976 version of A Star Is Born.  His most recent on-screen role was in the 2012 film Jayne Mansfield's Car, written and directed by Billy Bob Thornton.
Over the last 5 years, Fritts's storied career was rejuvenated through a collaboration with fellow Shoals musician and producer John Paul White and his label Single Lock Records. Single Lock released the acclaimed Oh My Goodness, on which Fritts worked with fellow Alabama musicians including Alabama Shakes members Brittany Howard and Ben Tanner, The Secret Sisters, Dylan LeBlanc, and original Fritts friends David Hood, Spooner Oldham and John Prine. Donnie's last LP, June, was a tribute to his old friend and collaborator Arthur Alexander. Fritts' previous albums included Prone to Lean, Everybody's Got a Song, and the Dan Penn-produced One Foot in the Groove.
Recounting his work with Fritts, John Paul White said "Donnie practically forced me to produce his record. I had never done one, and he said "I don't care. You're the one". He sang Errol Flynn for me live in his home, and by the end of it, we were both in tears. I've loved him since. I will miss him terribly.".
Single Lock Partner and Label Manager Reed Watson said "Donnie was an important part of the creation of the Muscle Shoals Sound, and I think his most enduring legacy will be the way he poured into and encouraged a new generation of artists in our community. All of us at Single Lock have lost the soul of our label, but more importantly, we've lost a true friend. We will deeply miss Donnie."