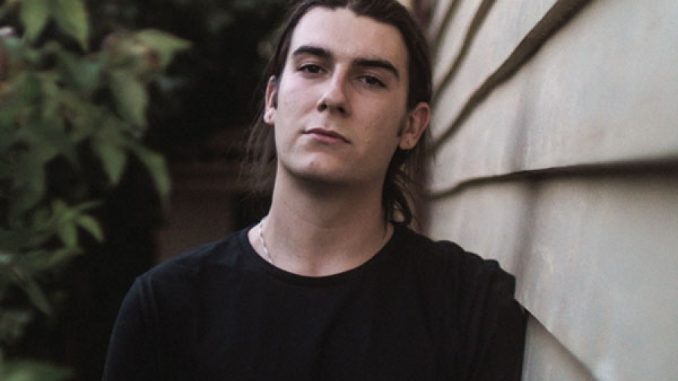 Fenn Wilson Featured At Australian Music Week With The Release Of His Debut Album
By Samuel J. Fell.
It's been a slow burn for the Melbourne-based Fenn Wilson, but it'll have been worth the wait.
Showcasing at Australian Music Week in Sydney on the weekend, Wilson – son of legendary Australian bluesman Chris – is set to reveal the fruits of his labours, the results of the past few years; a time that's seen him grow as a person, an artist, a songwriter.
"It's a more contained and complete story," Wilson says on his debut long-player, Ghost Heroin, due for release later this month, an album which has been growing for some time and which will form the basis of Wilson and band's sets this weekend.
In 2014, Wilson released his debut, an EP entitled Tales Of The Black Dog. As he says, it wasn't meant to be an official release, "it was more my dad saying to me, you're going to do some recording, here are the dates that you're going to do some recording," he laughs. From that EP then, has grown this new album, but over the ensuing five years, life has changed, and so to has Wilson's music.
"I did a draft copy [of this album] a few years ago, recorded it in Adelaide, but just didn't really follow through with it, you know?" Wilson explains on the long gestation period that's now birthed Ghost Heroin.
"And then at the end of last year, I re-recorded a lot of the songs and added more… and that's what we have now."
And the catalyst to return to an album that'd been sitting fallow? As many songwriters have experienced, it was a period of grief which allowed the young Wilson to really look at where this music was going.
"[The album] was written from my perspective during a particularly hard time," he concurs. "It was written in the midst of that time. But as time went on, I guess I'd moved through a lot of what I was writing about then… and I was writing from the perspective of someone slightly more healed. Going through the harder times and coming through the other side… [has made it what it is today]."
Ghost Heroin, from which Wilson has released the singles 'Eye On You' and 'Lost My Way', is set to showcase an artist mature beyond his years, one already in tune with the intricacies of putting emotion to paper, and then turning it into song. There's little doubt that after his sets at Australian Music Week, many more will be talking about Fenn Wilson.
Fenn Wilson played Australian Music Week. The album launch is on November 24 at The Penny Black, Brunswick.