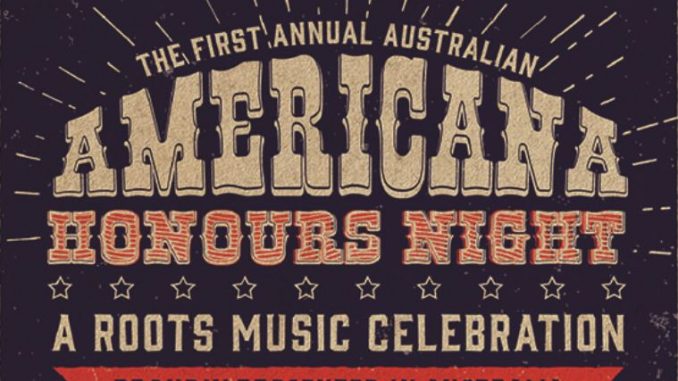 It has been announced that the first annual Australian Americana Honours Night will be taking place at the Thornbury Theatre this October.
The first of its kind, the night will celebrate Americana music in Australia.
The event will be presented by Michael Chugg, Nash Chambers, and the international Americana Music Association.
The night will also feature the inaugural Americana Vanguard Award which will be presented to Kasey Chambers and Brian 'BT' Taranto for their contributions to Americana music culture in Australia. Chambers will also be performing.
The event will feature an all-star lineup including Old Crow Medicine Show and Valerie June, Busby Marou, Shane Howard, Bernard Fanning, Catherine Britt, Kevin Welch, Henry Wagons, Emily Barker, Ruby Boots, and Jordie Lane & The Sleepers.
Nash Chambers elaborated on the inaugural event in the announcement:
"For those of us who love Roots & Americana Music, this is a dream line-up to have at our inaugural event", said Nash Chambers. "We're mighty proud to be building awareness of Americana Music in Australia with the US Association and Tennessee Tourism. We also believe this is just the beginning of a genre that is exploding worldwide."
The night of honours and music will be held on October 2 at Thornbury Theatre.
For more information, head to: http://americanamusic.org/
The First Annual Australian Americana Honours Night
02/10: The Thornbury Theatre, Melbourne
Tickets on sale September 21