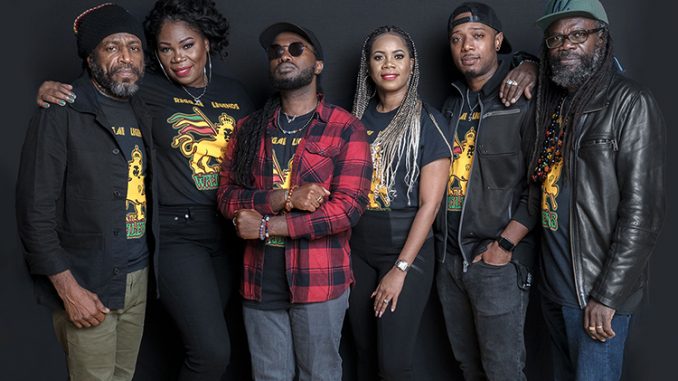 The full Bluesfest 2022 Artist Lineup, in all its glory has been confirmed and can be checked out here: BLUESFEST 2022
"There is no denying, it has taken A LOT to get here," announced Bluesfest today. "But we have never failed to always look forward and keep one major goal in mindWith great resolve, we have kept at it, and continued programming and planning for the day when Bluesfest, which last year was voted by the US live music Bible – Pollstar, as one of the 'Top Ten Festivals of the Decade', would return."
"We have researched, asked around, checked, and checked again whether what we were being told is correct," continues the announcement. "This is the greatest coming together of Australian music performers to happen to date in our country. As well as a healthy sprinkling of artists from New Zealand, the USA, the UK, Europe, Africa, and Jamaica.
"We are certain now that it just hasn't happened before at this level, and it heralds the return of Live Music at a major level in the COVID-19 era.
The calibre of artists we'll see at Bluesfest this year; CROWDED HOUSE, MIDNIGHT OIL, PAUL KELLY, JIMMY BARNES, THE CAT EMPIRE, MISSY HIGGINS, AMY SHARK, THE TESKEY BROTHERS, JOHN BUTLER, KASEY CHAMBERS and so many more, including international GEORGE BENSON and SIX60, playing over 200 shows, would make one think of what it was like to go out to festivals before March 2020.
"From here, we are focused on presenting a great time for everyone involved, in a safe way, and we are set to be at the pinnacle of the future of live music presentations in Australia. Thanks for sticking with us."
TICKETS STILL AVAILABLE FOR OPENING & CLOSING NIGHTS!
Friday, Saturday & Sunday tickets are selling fast and are by far the most popular nights of the festival.
If you're looking for a quieter night, with more space, and a better likelihood of a top-notch spot in front of the stages – don't look past Thursday and/or Monday night!
CAMPING TICKETS ARE EXPECTED TO SELL OUT SOON!
As we creep closer to the festival, we're keeping a close eye on the forecast of ticket sales. Camping spaces are close to selling out across the entire festival! So, if you want to stay onsite… don't wait! Grab your spot today.
PRE-PURCHASE DAY PARKING 
Daily parking is available onsite for those coming and going from the festival. You can pre-purchase via our ticket page now to avoid major delays when arriving at the festival. If you're planning on staying locally, keep an eye for our shuttle bus timetables – coming out soon!