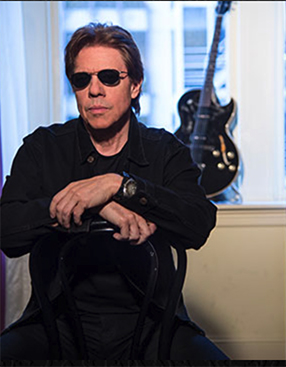 MELBOURNE, AU (August 19, 2019) – GEORGE THOROGOOD & THE DESTROYERS announce the continuation of their "Rock Party Tour" into 2020 with two very special Australian shows, starting Monday, January 20 at Melbourne's iconic Forum Theatre and in Sydney at the Enmore Theatre on Wednesday, January 22. Having toured extensively across North America, with more than 20 shows already completed on the Rock The Party Tour, it's Australia's turn.
Tickets for all shows go on sale at 11am Friday, August 23.
My Live Nation members can secure tickets first during the exclusive pre-sale now until 10am Friday, August 23.
For complete tour and ticket information, visit: livenation.com.au.
Since 1975, George Thorogood and his Destroyers have sold over 15 million albums, released 16 studio albums, built a classic catalogue of hits – including six gold and two platinum records – and played more than 8,000 ferocious live shows. They broke records with their 50 Dates/50 States tour, delivered landmark performances at Live Aid and on SNL, and became mainstays of radio, MTV and stages worldwide for more than two generations. Through it all, they've remained one of the most consistent – and consistently passionate, progenitors of blues-based rock in pop culture history.
In 2017,George Thorogood's first-ever solo album, PARTY OF ONE, landed in the Top 10 on Soundscan's "Top Current Blues Albums" chart, marking George's fastest-selling album in nearly 20 years. The album features 14 cuts of traditional blues, classics and modern blues songs, from John Lee Hooker's "One Bourbon, One Scotch, One Beer" to Hank Williams' "Pictures From Life's Other Side."
Over the course of the last four decades, has sold more than 15 million albums, – and performed more than 8,000 live shows.George Thorogood and the Destroyers' catalogue of hits include: 'Who Do You Love?,' 'I Drink Alone,' 'One Bourbon, One Scotch, One Beer,' 'Move It On Over,' 'Get A Haircut,' and the anthemic 'Bad To The Bone.'
After 45 years of rock,George Thorogood and his long-time legendary band, The Destroyers, made up of Jeff Simon (drums, percussion), Bill Blough (bass guitar), Jim Suhler (rhythm guitar) and Buddy Leach (saxophone) have been delivering explosive live shows, full of killer no filler hits, and currently show absolutely no signs of slowing down. Thorogood can point to exactly what continues to make it all matter, stating, "My highlight is every night when I walk on that stage and play our hits for those happy people. At the end of the show, the audience is smiling, I don't see any police and everyone got their money's worth."
THE FORUM, MELBOURNE
MONDAY JANUARY 20
ENMORE THEATRE, SYDNEY
WEDNESDAY JANUARY 22