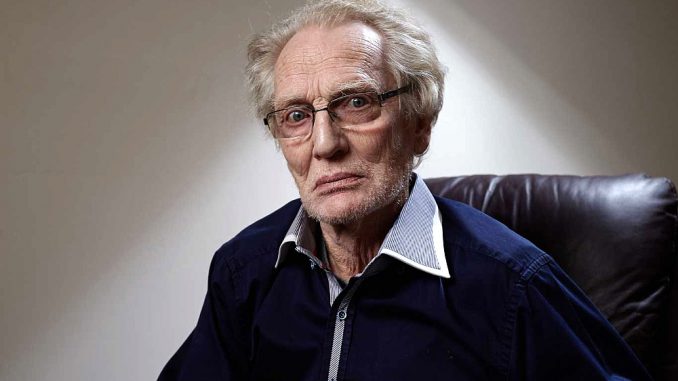 Legendary British musician Ginger Baker, a founding member of power trio Cream (along with Eric Clapton and Jack Bruce) and considered one of the most influential drummers of his generation, died on Sunday October 6 aged 80.
Baker's death was announced on his Twitter account and confirmed by one of his daughters.
"We are very sad to say that Ginger has passed away peacefully in hospital this morning," the message stated. "Thank you to everyone for your kind words over the past weeks."
Baker had previously suffered from heart problems and was admitted to hospital several weeks ago after becoming "critically ill", according to his social media page.
Baker had a volatile personal life, with four marriages, three children, struggles with drug and alcohol and stormy relationships with bandmates over the decades. The 2012 documentary Beware of Mr Baker encapsulated his sometimes fiery personality.
Many musicians have paid tribute to Baker:
"God bless Ginger Baker incredible musician wild and inventive drummer," wrote The Beatles' drummer on his Twitter account. "Peace and love to his family."
Mick Jagger wrote: "Sad news hearing that Ginger Baker has died. I remember playing with him very early on in Alexis Korner's Blues Incorporated. He was a fiery nut extremely talented and innovative drumer."
"Great drummer, wild and lovely guy," The Beatles' Paul McCartney wrote on Twitter. "Sad to hear that he died but the memories never will."
Denny Laine wrote: "Ginger and I met a very long time ago and we were still in touch right to the end. I can only echo the words and thoughts that have been shared by various mutual friends and add that we gelled musically in a way that is rare and that is really all that matters. I will always defend his reputation as a hard nut to crack because his honesty was second to none and his heart was an open book for all to see. He was a good man and I, along with many others, will miss him. My condolences to his family. Rest In Peace my friend."
The Doors' John Densmore paid tribute: "A drumming force of nature, Ginger Baker has broke on through. Emblematic of his influence, I put 2 bars of his reverse-beat in "Hello, I Love You." "
Baker began playing at 15 and in the '60s played with Alexis Korner's Blues Incorporated (he was recommended by Charlie Watts) where he met bassist Jack Bruce with whom he later played in the Graham Bond Organisation before forming Cream with Clapton.
After the demise of Cream, Baker worked with Clapton in Blind Faith and formed Ginger Baker's Air Force which released two albums in the early '70s. He then moved to Lagos, Nigeria, where he set up a studio where he recorded with Fela Kuti. In the mid '70s he formed the Baker Gurvitz Army with Adrian Gurvitz and they released three albums together.
After this, Baker fell on hard times, moved to Italy where he tried to become an olive farmer but was rescued by producer Bill Laswell who brought him to New York to play on the fifth studio album by Public Image Ltd. After more work with Laswell, Baker moved to Los Angeles.
He managed formed the Ginger Baker Trio and also played with guitarist Bill Frisell and bassist Charlie Haden. Baker briefly reunited with Jack Bruce alongside the guitarist Gary Moore in BBM. However, by the late 90s, problems with the tax and immigration authorities forced him to leave the US for South Africa.
In 2005, Cream reunited for a series of concerts at the Royal Albert Hall and New York's Madison Square Garden. In 2009 Baker published Hellraiser: The Autobiography of the World's Greatest Drummer, co-written with his daughter Nettie.
An impoverished Baker had to sell up and leave South Africa in 2012 and returned to London and formed a new quartet, Jazz Confusion, which in 2014 released Why?
Baker, who had been suffering from degenerative osteoarthritis and a smoking-related pulmonary condition, is survived by his fourth wife Kudzai, his children, Nettie, Leda and Kofi, and a stepdaughter, Lisa.