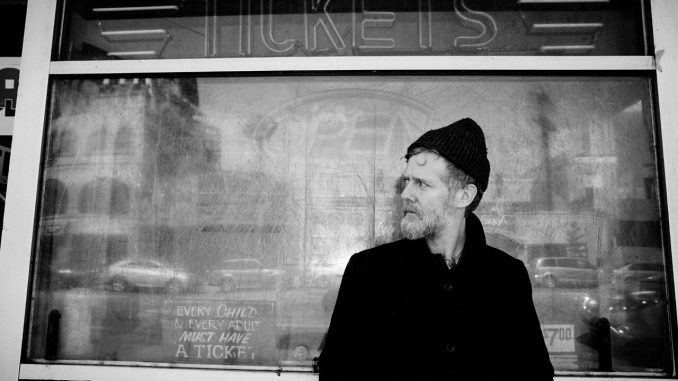 ADELAIDE FESTIVAL CENTRE IN ASSOCIATION WITH GAYNOR CRAWFORD PRESENTS GLEN HANSARD'S 'DIDN'T HE RAMBLE' AUSTRALIAN TOUR
Prepare for a night of musical soul food when Glen Hansard, the charismatic star of the hit film Once, plays Her Majesty's Theatre on October 20.
Hansard in concert is a truly transformative experience and Australia will experience him in his forthcoming tour with a 10-piece ensemble including piano, strings and a brass section. Hansard delivers, his voice sweeping from a whisper to a defiant roar one moment, from heartache to celebration the next and taking his audiences along with him.
A self-described battler, Hansard now sells out such prestigious venues such as The Hollywood Bowl, the London Palladium, New York's Radio City Hall and the Sydney Opera House. He has become a popular guest on America's night-time talk shows. American PBS talk-show host Tavis Smiley said it all in just one simple aside during a conversation with Hansard this past February about the just-released EP, A Season On The Line, "You are all about love." And he's right. The best part is that we're all invited to share in the experience.
GLEN HANSARD'S 'DIDN'T HE RAMBLE' AUSTRALIAN TOUR
Tuesday 18th  October The Concert Hall, QPAC Brisbane, qpac.com.au
Thursday 20th October Her Majesty's Theatre, Adelaide, adelaidefestivalcentre.com.au
Saturday 22nd & Sunday 23rd October Sydney Opera House, Sydney, sydneyoperahouse.com
Wednesday 26th October Palais Theatre, Melbourne, palaistheatre.net.au
Saturday 29th October Astor Theatre, Perth, astortheatreperth.com
For more on Glen Hansard, follow the links below…