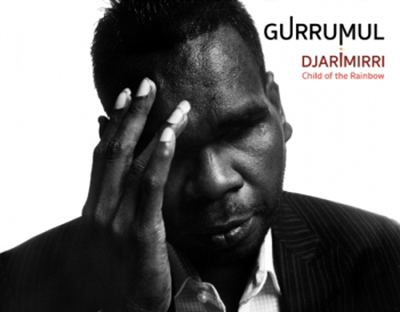 Gurrumul was posthumously honoured with two ARIA Awards at last night's ceremony in Sydney: Best Male Artist and Best Independent Release.  The album Djarimirri – which was released posthumously in April and debuted at No.1 on the ARIA charts – had already won awards as Best World Music Album and for Best Cover Art last month at the nominations event. Gurrumul passed away in July 2017.
Gurrumul's daughter joined Jessica Mauboy and Briggs of A.B. Original to perform his song 'Wulminda'.
Kasey Chambers won two awards. The album Campfire, with to the The Fireside Disciples, was named Best Country Album and she was inducted into the ARIA Hall of Fame.
The Best Blues & Roots Album award went to Tash Sultana for Flow State.
2018 ARIA Award Winners
BEST MALE ARTIST
Gurrumul – Djarimirri (Child of the Rainbow)
BEST INDEPENDENT RELEASE
Gurrumul – Djarimirri (Child of the Rainbow)
BEST ROCK ALBUM
Courtney Barnett – Tell Me How You Really Feel
BEST COUNTRY ALBUM
Kasey Chambers & The Fireside Disciples – Campfire
BEST BLUES & ROOTS ALBUM
Tash Sultana – Flow State
BEST ORIGINAL SOUNDTRACK OR MUSICAL THEATRE CAST ALBUM
Jimmy Barnes – Working Class Boy: The Soundtracks
APPLE MUSIC ALBUM OF THE YEAR
Amy Shark – Love Monster
BEST FEMALE ARTIST
Amy Shark – Love Monster
BEST DANCE RELEASE
Pnau – Go Bang
BEST GROUP
5 Seconds of Summer – Youngblood
BREAKTHROUGH ARTIST
Ruel – Dazed & Confused
BEST POP RELEASE
Amy Shark – Love Monster
BEST URBAN RELEASE
Hilltop Hoods – Clark Griswold (feat. Adrian Eagle)
BEST ADULT CONTEMPORARY ALBUM
Vance Joy – Nation of Two
BEST HARD ROCK/HEAVY METAL ALBUM
Parkway Drive – Reverence
BEST CHILDREN'S ALBUM
Justine Clarke – The Justine Clarke Show!
Public-Voted Awards
APPLE MUSIC SONG OF THE YEAR
5 Seconds of Summer – Youngblood
BEST VIDEO
Dean Lewis – Be Alright
BEST AUSTRALIAN LIVE ACT
5 Seconds of Summer – Meet You There Tour
BEST INTERNATIONAL ARTIST
Camila Cabello – Camila
MUSIC TEACHER OF THE YEAR
Scott Maxwell – Grant High School, Mount Gambier, South Australia