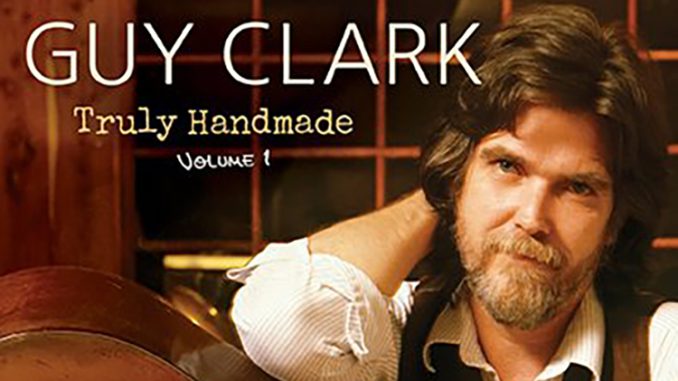 November 6, 2023, Nashville
When My Favorite Picture of You came out in 2013, it seemed likely we were hearing Guy Clark's last batch of songs. Guy died three years later at age 74, but his legacy endures, thanks the efforts of friends and peers who believed in the hard truths and timeless beauty of his music.
First came a biography, Tamara Saviano's Without Getting Killed or Caught, which shed light on the lives of Guy and his wife Susanna (and their close friend Townes Van Zandt). The book served as a blueprint to Saviano's 2021 documentary film of the same name. And now there's more music. Anyone who ever saw Guy's workshop—or the re-creation of it at the Country Music Hall of Fame exhibit—no doubt noticed all the tapes on the wall. Cassettes were filled with songs-in-progress over the decades. Stashed away were even more recordings on reel-to-reel.
Those closest to Guy have been combing through those tapes carefully, seeking gems worth passing along to the public. They've found a lot: Truly Handmade is subtitled "Volume 1," indicating there's more to come. If it's anything like this batch of 15 tracks from the early years of Guy's career, his fans will want to hear all of it.
The work began with Dylan Clark, Guy's grandson, transferring hundreds of tracks from tape to digital. (Guy's only son, Travis, died at 50 a year after his father's death.) Dylan's efforts made it easier for producer Rodney Crowell to dig through the treasure chest and select material for posthumous release.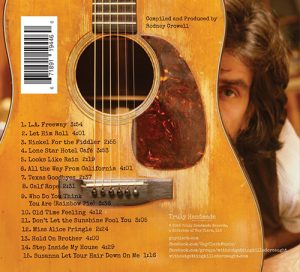 The focus of Truly Handmade is solo acoustic demos, which reveal the early forms of several Clark classics. Crowell, who produced Clark's 1981 album The South Coast of Texas, chose a few demos from that record, as well as four from Clark's highly acclaimed 1975 debut Old No. 1. His fans may have heard "L.A. Freeway" or "Let Him Roll" or "Lone Star Hotel" dozens of times, but hearing them like this affords a precious peek behind the curtain.
Even more intriguing are songs that were left on the cutting-room floor. Nearly half the songs on Truly Handmade will be new to even longtime fans. A few stretch back to the early '70s, before Guy had ever released an album. Crowell says "Miss Alice Pringle" — a co-write with Susanna — dates back to at least 1972. "That's when I first heard it, and I always wanted him to record it," Crowell says.
We also finally get to hear Guy's own version of "Step Inside My House," which gave Lyle Lovett the title of his 1998 album featuring songs by Texans who deeply influenced his own work. Now we get the blueprint of Lovett's graceful rendition, as well as an important historical artifact: Guy often claimed this was the first song he ever wrote. (Was that actually the case? Sort of. "I think it's the first thing he ever considered a keeper," Crowell says. "He wrote songs before that, but that's probably the first one he would stand behind.")
And then there's "Don't Let The Sunshine Fool Ya," which Guy's fans first heard when his pal Townes included it on The Late Great Townes Van Zandt nearly a half-century ago. A more produced take from Guy turned up on the 1997 RCA set The Essential Guy Clark. But this demo is likely a better representation of what convinced Townes to record it in 1975.
So what comes next in the Truly Handmade series? That's still in the works — but Crowell got exactly what he wanted for this first volume. "When I started finding these (demos of) just Guy alone, guitar vocal, I said 'This is what we need to start with.' And luckily, there was enough material to do that."
— Peter Blackstock
Vinyl and CD presale for Truly Handmade: Volume 1available now at guyclark.com. Vinyl and CDs will be shipped to arrive on or before March 9, 2024. And don't forget to check out our new merch line while you're there. Merch ordered before Thanksgiving will ship in time to arrive for Hanukkah and Christmas.