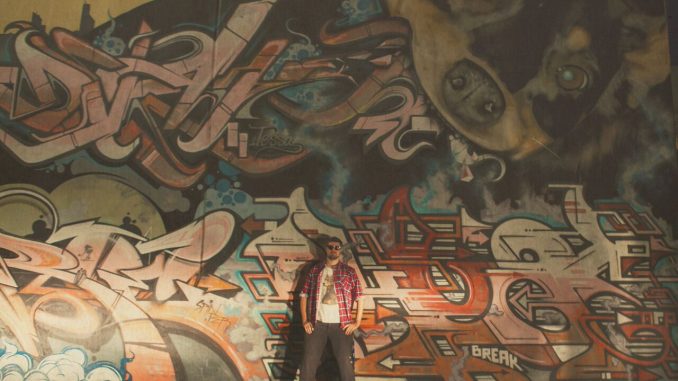 Harry Coulson sets to release his debut solo album 'Blue Dogs' on the 28th September and will support this with live shows around the country.
While earlier album Harry Coulson's Rain Dogs was an engaging set of jazz instrumentals, the new album titled Harry Coulson's Blue Dogs is chockful of larrikin poetry, brass driven soul and r'n'b, and Harry's take-it- or-leave- it vocal delivery.
Coulson's dogs turn up everywhere throughout the album – 'feeling like a dog about to get put down' in 'Let Ya Down'; in 'Man Down' he's a 'big black dog pulling on his chain' and 'Apart Part 2' has him claiming 'I'm just mongrel through and through'. It's the stuff of the blues alright, or, as Coulson himself puts it 'stories told the long way about lessons learnt the hard way'.
HARRY COULSON'S BLUE DOGS IS AVAILABLE ON SEPTEMBER 28TH from digital platforms iTunes, Amazon, Google Play, Spotify and Bandcamp. Physical copies can be purchased at the shows.
Fans can pre-order the album on bandcamp:  https://harrycoulson.bandcamp.com/releases
Any purchase of a physical copy of Harry Coulson's Blue Dogs via either pre order or at the live shows will receive a complimentary copy of Harry Coulson's Rain Dogs.
HARRY COULSON 'BLUE DOGS' TOUR
WEDNESDAY 28TH SEPTEMBER – CANBERRA
Hippo Bar, 1/17 Garema Pl, Canberra ACT 2601
FRIDAY 30TH SEPTEMBER – SYDNEY
Old Growler, 218 William St, Woolloomooloo NSW 2011
SATURDAY 1st OCTOBER – WOLLONGONG
Janes  – 1/40-42 Flinders St, North Wollongong NSW
FRIDAY 21ST OCTOBER  – ADELAIDE
Hotel Elliot, Adelaide- 35 The Strand, Port Elliot SA
SATURDAY 5TH NOVEMBER – MELBOURNE
Rainbow Hotel – 27 St David St, Fitzroy VIC
FRIDAY 18TH NOVEMBER – ADELAIDE
Exeter Hotel, Adelaide – 246 Rundle St, Adelaide 5000
SATURDAY 19TH NOVEMBER – MILDURA
The Corporate Moose – 72 Langtree Ave, Mildura VIC
To find out more about Harry Coulson, follow the links below…
Website:  http://www.harrycoulson.com/
Facebook: https://www.facebook.com/hpcoulson/
Youtube: https://www.youtube.com/channel/UCTraYBRYNZ6HLP0-Ge3CGiQ
Soundcloud: https://soundcloud.com/harry-coulson-2
Bandcamp: https://harrycoulson.bandcamp.com/releases
Triple J Unearthed: https://www.triplejunearthed.com/artist/harry-coulson
Twitter: @coulson_harry
Instagram: @hpcoulson