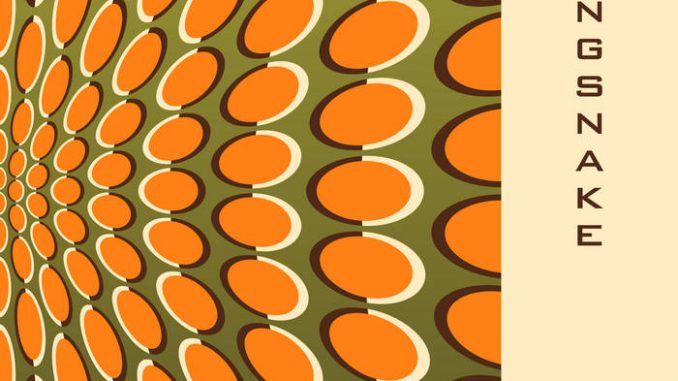 Reviewed by Des Cowley.
Harry Tinney is a young Melbourne guitarist, and recent graduate from Monash University jazz studies where he was awarded the 2018 Allan Zavod Composition Prize. He's been making waves around the Melbourne improvised music scene for the past couple of years, playing with Julien Wilson, Barney McCall, Andrea Keller, and others, as well as leading his own quartet featured on this, his first recording.
The album is named after a brand of guitar he picked up while travelling in Japan, the character of which he describes as 'unlacquered, thereby allowing the banded woodgrain to remain exposed'.
If this recording is anything to go by, it has a warm and resonant tone, and in Tinney's capable hands, displays a wide-ranging colour palette. Kingsnake features seven tracks, all composed by Tinney, most of which explore a series of gentle melodic themes. For much of its duration, Tinney is content to let others shine, particularly tenor saxophonist Brennan Hamilton-Smith, who contributes a number of striking solos, his horn displaying an almost ravishing tone.
The quartet digs into classic Blue-Note territory on 'Castle', with Tinney's guitar generating clean lines and subtle grooves, reminiscent of Kenny Burrell. 'Special Considerations', the album's longest track, is built upon Paddy Fitzgerald's gentle bass, which opens up the terrain for Tinney to elegantly improvise. 'Big Town' is a feature for Hamilton-Smith who fashions a thoughtful and ruminative tenor solo that gracefully floats over drummer Lewis Pierre Humbert's gentle rhythmic patter.
Throughout, Tinney is ever-present, sculpting and moulding the music, which at times recalls the exploratory melodies of Pat Metheny's outings with Lyle Mays. This is the sound of a tight-knit quartet, confident in their sound, striving for elegance over pyrotechnics. In playing this, his first hand, Tinney has more than delivered on his early promise.