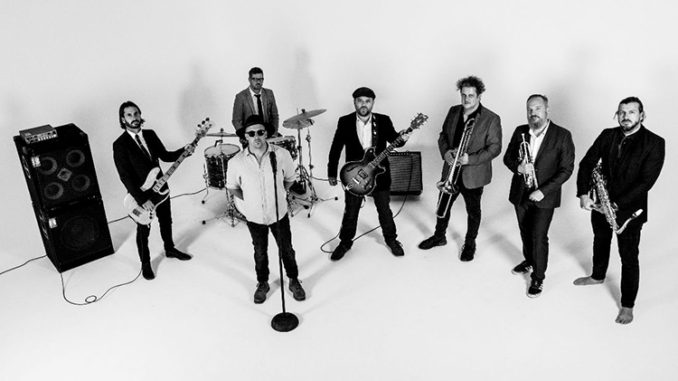 Recently formed Gold Coast seven-piece roots group HEAVY WAX have released their latest single 'Clementine' is out on March 26th, and it features a seemingly classic love story about a romance that's lost and then returned. Though still in their infancy, HEAVY WAX have a discernible raw sound emerging, underpinned by a gritty rhythm and brazen three-piece horn section which accentuates the soulful vocal melodies.
Referencing eclectic mixtape compilations, the band draw upon Soul, Reggae, 70's Funk and Fusion and all sounds of the 'pre-digital' era to inspire their creativity.
'Clementine' was recorded and mixed at Studio Circuit in Burleigh Heads by Justin Vincent. The straight up and down, no-fuss Soul-Rock track was written in guitarist 'Reidy's' basement, where the band has regular jams. "It was just a simple vintage soul-rock feel that felt right. Quin had lyrics that he had wanted to use for some time and they fitted nicely," says drummer Dave Amphlett, nephew to legendary Aussie rockerChrissy Amphlett.​In singer Quin Samin's mind, the character "Clementine" is not a person but a metaphor for music. Opening lyric "she left me down in New Orleans" describes when he had lost creative spark and interest in music, but by the end of the song the love of music comes back to him. This sums up the moment when they'd had enough of the creative limitations of playing covers in their party band and decided instead to focus on writing their own songs.
A group of mates drawn together by a passion for playing live music, their story starts years prior to the formation of HEAVY WAX. Coming from different musical backgrounds then brought together by party band Madison Kat, they are well settled in each others' company both musically, and as long-time friends. Following this extensive time spent honing their craft on stage, the band now fulfil a dream of recording original music in the studio. They have released a few tasters with their rock-reggae influenced 'It's My Time' and 'Find a Way' as well as funk-rock single 'In My Head'. You can catch the band performing their latest single 'Clementine' at this years Blues on Broadbeach Festival on May 20-23rd, 2021.