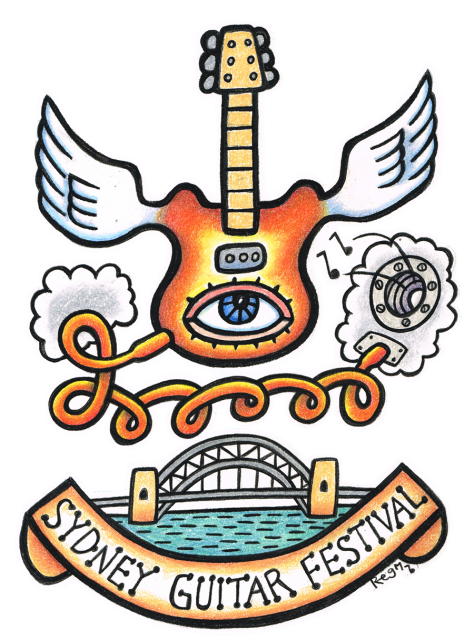 Inviting music lovers of all flavours, the inaugural Sydney Guitar Festival is set to celebrate the rich world of guitar music and culture, both local and international. The first release of shows highlights the diversity of the Festival's offering, with events exploring all sounds from Classical and Flamenco, Jazz, Blues and Rock.
Consisting of performances, masterclasses, and workshops from world-leading musicians, the event will inhabit musical spaces across the city from Wednesday 23rd – Sunday 27th August.
The lineup of performances include Guitarra: featuring the legendary Paco Peña and Australia's finest Classical guitar duo the Grigoryan Brothers, Australian guitarists paying tribute to Eric Clapton in Crossroads, US blues-rock virtuoso Richie Kotzen, Aussie legend and frontwoman of ARIA award winning band Superjesus Sarah McLeod, the incredible American Jazz guitarist Sheryl Bailey, a celebration of B.B. King & Chuck Berry, local guitar prodigy James Norbert Ivanyi, and lots more.
Venues housing the diverse lineup of events include Marrickville's largest hub of arts and culture, The Factory Theatre, Northern Sydney's performing arts gateway The Concourse and Sydney's most iconic music venue The Enmore Theatre, and one of the world's top Jazz clubs Venue 505.
Fueled by a love of guitar music, its diverse history, and its exciting future, the Sydney Guitar Festival is an event that aims to celebrate and contribute to the vibrant Sydney music scene for years to come.
GUITARRA
Sunday 26th & 27th August @ Enmore Theatre
An exciting exploration of Flamenco, Classical, Blues and Jazz from world leading guitarists. Led by the legendary Paco Peña and featuring The Grigoryan Brothers, Jim Pennell, and Phil Manning.
Tickets via Enmore Theatre
CROSSROADS
Friday 25 August @ The Concourse
Some of Australia's best rock and blues guitarists paying homage to the great Eric Clapton featuring Peter Northcote, Kevin Bennett (Chasin' The Train), Kirk Lorange, Mal Eastick, Matt Smith (Thirsty Merc), Jak Housden (The Whitlams), Grant Walmsley (Screaming Jets) and Damien Robison.Tickets via The Concourse
RICHIE KOTZEN
Friday 25th August @ Factory Theatre
An intimate show with one of the world's premier blues-rock acts.
Tickets via Factory Theatre
SARAH MCLEOD
Thursday 24th August @The Factory Floor, The Factory Theatre
Australian rock legend and former front woman of three-time ARIA award winning band Superjesus. Tickets via Factory Theatre
BB KING TO CHUCK BERRY
Saturday 26th August @ The Concourse Artist line-up to be announced soon.
Tickets via The Concourse
JAMES NORBERT IVANYI
Sat 26th August @ The Factory Floor, The Factory Theatre
The launch of Sydney's own instrumental guitar prodigy's highly anticipated EP DENALAVIS.
Tickets via Factory Theatre
SHERYL BAILEY (NYC) Quartet feat. Roger Manins
Wednesday 23 August @ Venue 505
The incredible Jazz guitar of Sheryl Bailey, Joining with heavyweight Tenor Saxophonist Roger Manins (NZ) and Sydney rhythm giants Andrew Dickeson (drums) and Ashley Turner (bass).
Tickets via venue505