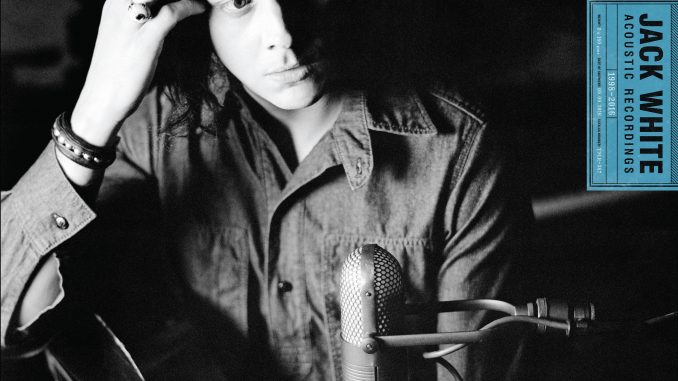 XL
Rock/folk
When I saw Jack White step up from a dilapidated sidewalk table and blow the stage of Melbourne's Evelyn Hotel apart to about a dozen witnesses fifteen years ago, I knew I'd just seen a star. But I doubt even White would have dared predict just how far his star would travel.
Whilst not a strictly 'acoustic' album – drums and electric guitars still pop in and out – these 26 recordings span White's career since forming The White Stripes in 1997 and their stripped back nature will take long term fans back to those early days. Some of them,  'Apple Blossom' and 'Hotel Yorba' for example, sound almost exactly like I remember them being rendered at those very early shows.
Presented in chronological order, many of these recordings are straight from the albums, whilst others are B-sides, songs leftover from album sessions, remixes, or lifted from movie soundtracks and compilations. Of particular interest, 'City Lights' is presented as "the first new, worldwide, commercially released White Stripes song since 2008".
By Martin Jones