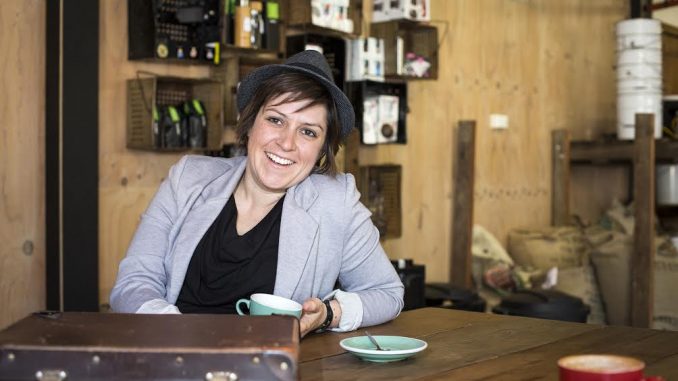 Australian singer/songwriter Jenny Biddle has launched a Pozible crowdfunding campaign for her new album, Wild & Free.
Wild & Free, which is due for release in September/October 2017, includes producer Sean Carey on bass, percussion, electric guitar effects and backing vocals; Michael Quigley on drums; and Western Australian performers Mel Jackson and Miranda Murphy on backing vocals.
Jenny Biddle grew up in New South Wales, spent some time in Victoria and now lives in Scotland. An interview from 2016 is available on Rhythms' website: www.rhythms.com.au/jenny-biddle-sue-barrett/
The Pozible crowdfunding campaign closes on Sunday 30 April 2017: https://pozible.com/project/wild-free-album-6-jenny-biddle
When pledging money for Jenny Biddle's Pozible campaign, you can be named or anonymous; you can pledge a pre-set amount or determine your own amount; and you can choose a reward or choose not to receive a reward.
Among the rewards you can choose from when pledging are:
THANK YOU & PROMO (for pledging $AU 5 or more): A thank you on Jenny's website (www.jennybiddle.com), with a link to promote your business or band
POSTCARD & DIGITAL DOWNLOAD (for pledging $AU 20 or more): A postcard from Jenny to you (or a friend) and a digital download of Wild & Free
WILD & FREE CD (for pledging $AU 25 or more): Wild & Free on CD
SECRET SCOTTISH SURPRISE (for pledging $AU 35 or more): For people outside Scotland – a random little Scottish treasure, a love note from Jenny and a digital download of Wild & Free
SCOTTISH BORDERS GUITAR LESSON #1 (for pledging $AU 45 or more): For people living in the Scottish Borders region – one hour guitar lesson with Jenny Biddle
SINGING TELEGRAM (for pledging $AU 150 or more): Jenny will film (probably on her phone) a personal message to you or a loved one, plus you get Wild & Free as a CD or digital download
HOUSE CONCERT IN AUSTRALIA (for pledging $AU 600 or more) during Jenny's Australian tour in March-April 2018, plus 5 Wild & Free CDs and your name in the liner notes
HOUSE CONCERT IN THE UK (for pledging $AU 600 or more), plus 5 Wild & Free CDs and your name in the liner notes
SUE BARRETT