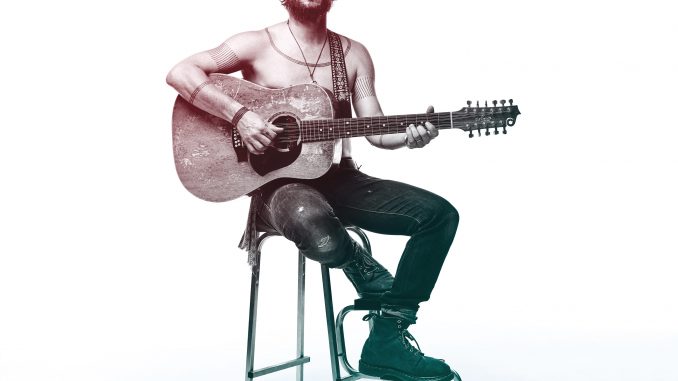 By Samuel J. Fell.
John Butler Trio – Home (Jarrah Records / MGM)
There was a time when John Butler was an innovator. Dreadlocked and artistically carefree, off the street corners of Fremantle armed with little but a guitar, a healthy obsession with the world around him and a slew of ideas. This was the late 1990s, and John Butler was reinventing something old in a new image, and he was an innovator, an inventor, a musical conjuror.
His bedrock was the blues, and he took this most ancient of musics and set it to his own time, adorned it with what he saw as his injustices, which is to say, humanity's injustices. The Australian industry as a whole dubbed it roots music – different to how the American music establishment use the term – and Triple J jumped on board and hordes of twenty-somethings from coast to coast kicked off their shoes and grew their hair out, wore Raybans and flowy shirts and skipped across flattened festival grass to Butler's gravelly slide and thudding, upbeat, bouncing choruses, his creation of a blues for his own time.
The years since are well documented – six studio records, ARIA and APRA awards, international tours, his Trio building around him, John Butler the musician on a mission. Which brings him to album number seven, Home. The title is apt, in that after all this time – time which yielded experiences both good and bad, personally and globally – perhaps the man just needed to come home. Or to find home. Or just to be somewhere he saw as home.
In a nutshell, the album is a collection of songs running the gamut from anthemic folk to made-for-radio Australian roots to more timid introspective numbers. There's an energy that runs through it, albeit dipping in places. It's undeniably John Butler, but it is different. But not that different. Butler was always an innovator and here he shows why he was good enough to be so, and yet he's not innovating on Home. And who's to say this is a bad thing?
It's not.
What Butler is doing here is reinventing something he's already reinvented. Opener, 'Tahitian Blue', is a pop-roots tune in the style that Butler does best, differing in that the simple instrumentation morphs into a multi-layered warmth; 'Wade In The Water' is the most muscular track on the album, heavily fuzzed slide riffage; 'Just Call' is the song which sticks the most, its melodic lines certain to soundtrack beachside weddings for years to come. These are the first three tracks on Home, and they show that Butler, while not innovating, is able to build very ably upon what he's created thus far.
Things start to change a bit with 'Running Away', which finds roots in the mid-2000s nu-folk sound, anthemic indeed, a pulsing beat and soaring vocals, lyrically laying Butler bare, but also a song of hope – he's not "running away no more." Songs like 'Faith' fit this mould too, while things dip a little on 'Coffee, Methadone, Cigarettes', 'Tell Me Why' and 'Brown Eyed Bird', the latter two picking up towards the end, finishing with a flurry.
The album's title track is definitely the most interesting of the 12; an electronic beat, echoy vocals, stabs of piano, layers and layers of sound. This track is an innovation, or perhaps just an experiment, and while strong, it does lack the catchiness the majority of the record manages to display. Home then returns to more familiar territory via the melodic, Paul Kelly-esque balladry of 'Miss Your Love', and closes out with 'We Want More', the frantic beat behind creating a frantic finish to an album that sees the man not really innovating, but rejigging and reworking. 'We Want More' finished abruptly, meaning Home just stops. Maybe that means he's found it.