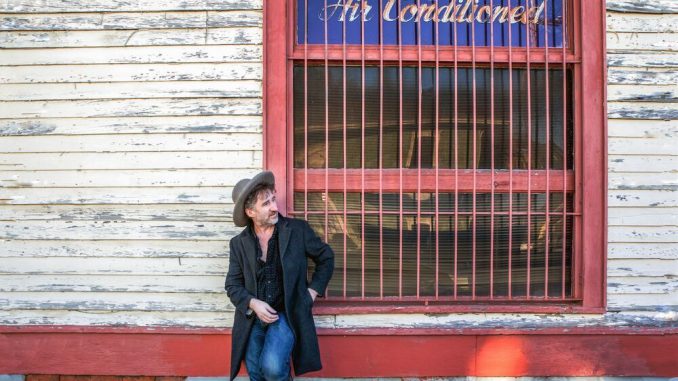 John Cleary will soon be bringing his New Orleans sound to Australia after officially announcing an Australian tour throughout November. Cleary will be joined by his Absolute Monster Gentleman for the 'GoGo Juice' tour, named for his album which won Cleary a 2016 Grammy Award.
The announcement says of his latest album, "Working alongside Grammy Award-winning producer John Porter (Elvis Costello, Carlos Santana, B. B. King) Cleary says "Funk is the ethnic folk music of New Orleans, and I wanted to infuse 'GoGo Juice' with a sound that was true to the city I love.""
"A respected peer of such New Orleans R&B icons as Dr. John and the late Allen Toussaint (who wrote most of the horn arrangements for GoGo Juice) Jon Cleary came to international fame through his work in the bands of Taj Mahal, John Scofield, Dr. John and Bonnie Raitt, with Raitt unabashedly dubbing him "the ninth wonder of the world"," the announcement continued.
John Cleary has become a legend of the New Orleans music scene, with his latest album being an infusion of influences.
Cleary will be touring the album in Australia throughout November 2017.
For more details visit joncleary.com or find Cleary's dates in the Rhythms Gig Guide.
JOHN CLEARY 'GOGO JUICE' AUSTRALIAN TOUR
03/11: Wangaratta Festival, Wangaratta VIC
04/11: Wangaratta Festival, Wangaratta VIC
05/11: Heritage Hotel, Bulli NSW
07/11: Brass Monkey, Cronulla NSW
08/11: Canberra Theatre, Canberra ACT
09/11: Lizottes, Newcastle NSW
10/11: The Basement, Sydney NSW
11/11: The Basement, Sydney NSW
12/11: The Basement, Sydney NSW
14/11: Birds Basement, Melbourne VIC
15/11: Birds Basement, Melbourne VIC
16/11: Birds Basement, Melbourne VIC
17/11: The Zoo, Brisbane QLD
18/11: Mullum Music Festival, Mullumbimby NSW
19/11: Mullum Music Festival, Mullumbimby NSW
21/11: Fly By Night, Fremantle WA
22/11: Ellingtons, Perth WA
23/11: Ellingtons, Perth WA
24/11: The Gov, Adelaide SA
25/11: Queenscliff Festival, Queenscliff VIC
26/11: Queenscliff Festival, Queenscliff VIC