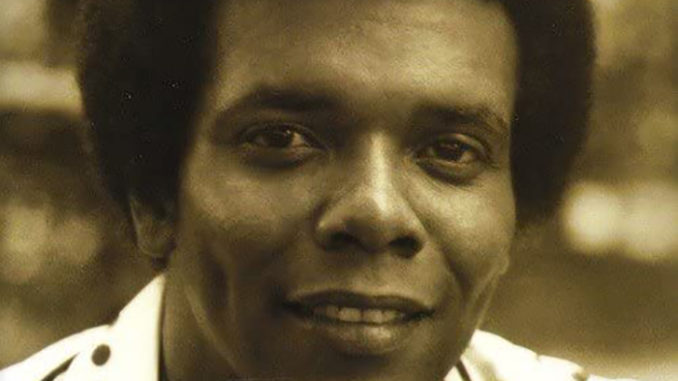 John Lester "Johnny" Nash, Jr. (born August 19, 1940) best known for his 1972 minion-selling hit, 'I Can See Clearly Now' has died of natural causes, after a period of failing health, at home in Houston, the city of his birth. His son, Johnny Nash Jr, confirmed his passing on October 7. Nash is also survived by his daughter, Monica, and his wife, Carli Nash.
Nash rose from crooner to early reggae star and was also one of the first non-Jamaican singers to record reggae music in Kingston, Jamaica. He was in his early 30s when 'I Can See Clearly Now' topped the charts. He also helped launch the career of his friend Bob Marley.
Born John Lester Nash, Jr. in Houston, Texas, Nash began as a pop singer in the 1950s and also enjoyed success as an actor early in his career appearing in the screen version of playwright Louis S. Peterson's Take a Giant Step, winning a Silver Sail Award for his performance from the Locarno International Film Festival.
In 1965, Johnny Nash and Danny Sims formed the JAD label in New York. When Nash travelled to Jamaica in 1968 he was introduced to members of the Wailers' in Bob Marley, Bunny Wailer and Peter Tosh who introduced him to the local scene. He signed up Marley and the Wailers to JAD, and they recorded 'Reggae On Broadway' and dozens of other songs. Nash brought Marley to London in the early 1970s. By that stage Nash had covered 'Stir It Up' and 'Guava Jelly' bringing attention to Marley's work. They also collaborated on 'You Poured Sugar On Me', which appeared on Nash's I Can See Clearly Now album. The album also included another original Marley composition 'Comma Comma', making four in total. (JAD Records ceased to exist in 1971, but it was revived in 1997 by American Marley specialist Roger Steffens and French musician and producer Bruno Blum).
'I Can See Clearly Now' was nominated for a Grammy and eventually covered by Ray Charles and Jimmy Cliff, whose version was featured in the 1993 movie Cool Runnings. It also featured in the movie Thelma and Louise (as well as some TV commercials).
In the UK, Nash's biggest hit was with the song 'Tears On My Pillow' which reached number one in the UK Singles Chart in July 1975 for one week. He also had hit's with a version of Sam Cooke's 'Wonderful World' and 'Let's Go Dancing' in 1979. However, he dropped out of sight, apart from the mid-1980s and the album Here Again (1986), which was preceded by the minor UK hit. In May 2006 Nash was singing again at SugarHill Recording Studios and at Tierra Studios in his native Houston. Working with SugarHill chief engineer Andy Bradley and Tierra Studios' grammy-winning Randy Miller, he began the work of transferring analog tapes of his songs from the 1970s and 1980s to Pro Tools digital format. Nash also sang the opening theme to the 1960s Trans-Lux cartoon The Mighty Hercules.