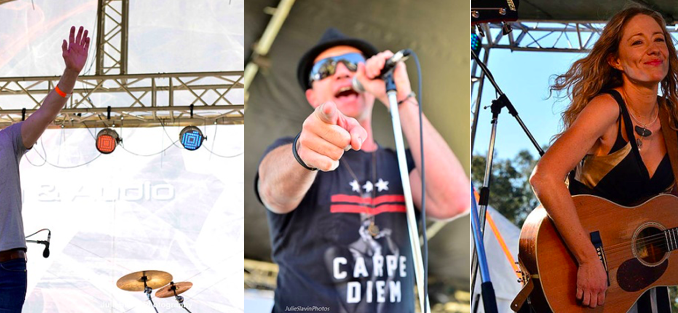 Put yourself in the picture and join the Wingham Akoostik Festival line-up
Already confirmed are international artists touring from Toledo Ohio  and well known Australian music icons   –  this is your chance to join them!
You have until 15th February to complete your details and forward through your music to the Akoostik committee – visit  http://www.akoostik.com.au/artists
" We have received interest from all across Australia – Western Australia, Central Australia , Queensland and Melbourne" says  Festival coordinator Donna Ballard, " and that's not forgetting all the talent that is right here on our doorstep".
The festival aims to nurture local talent and provide a platform for artists to reach a new audience through performing and  selling their merchandise to the Akoostik Festival's devoted music fans.
In 2016 thousands attended and many camped for the weekend at the Showground location. This Regional Flagship Tourism Event is now in its 11th year and in 2016 was a Finalist at the Tourism Awards after winning gold in the North Coast Tourism Festival category.
2017 is shaping up to build on that momentum. Festival tickets at super Early bird prices will go on sale in June.