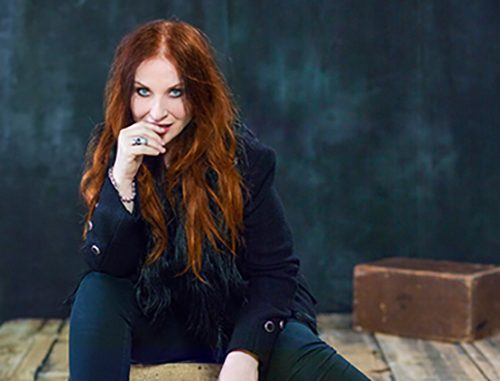 Welsh pianist-singer-songwriter Judith Owen is currently riding the wave of a tremendous couple of years. Her previous album Somebody's Child was adored by critics around the world – The Sunday Times UK chose it as one of the best records of 2016 and Analog Planet said that it "sparkles with Owen's witty energy" and noting that "the songs will stay with you long after the record ends".

Her live performances, whether as a headliner or as the handpicked opening act for Bryan Ferry's recent tours of Europe and North America, have been wowing listeners and gaining fans like fellow artist Jackson Browne, who said of Owen's onstage prowess: "It's a masterclass on how a show should be done."
So today it was announced that Judith Owen will return to Australia for the first time since 2016 to play two intimate performances in March 2020 along with world-class percussionist Pedro Segundo.

Judith Owen will perform at the Sydney Opera House – Utzon Room on Saturday, March 14 and Fyrefly in Melbourne on March 21.
Tickets are on sale Monday, January 20 at 9am AEDT at judithowen.net
The latest album 'redisCOVERed' – an album of carefully selected covers – has been met with global praise. On it she pays loving homage to one of her biggest influences Joni Mitchell, recording a pair of the Laurel Canyon legend's compositions: 'Cherokee Louise' and 'Ladies Man' as well as Soundgarden's 'Black Hole Sun,' and Drake's 'Hotline Bling' and more, including a pop chestnut from Grease ('Summer Nights'), a modern chart hit (Ed Sheeran's 'Shape Of You' or Justin Timberlake 'Can't Stop The Feeling'), an icon (Beatles 'Blackbird' or Deep Purple 'Smoke On The Water') or evergreen 70s dancefloor classics (Donna Summer's 'Hot Stuff' or Wild Cherry's 'Play That Funky Music').
JUDITH OWEN 2020 AUSTRALIAN DATES
Tickets are on sale Monday, January 20 at 9am AEDT at judithowen.net
14th March, Utzon Room, Sydney Opera House, NSW
Tickets: https://www.sydneyoperahouse.com/events/whats-on/Contemporary-Music/2020/an-evening-with-judith-owen.html

21st March, Fyrefly, St Kilda, VIC
Tickets: https://www.fyreflystkilda.com.au/shows
Also appearing:
7th & 8th March, Port Fairy Folk Festival, VIC
Tickets on sale now: www.portfairyfolkfestival.com