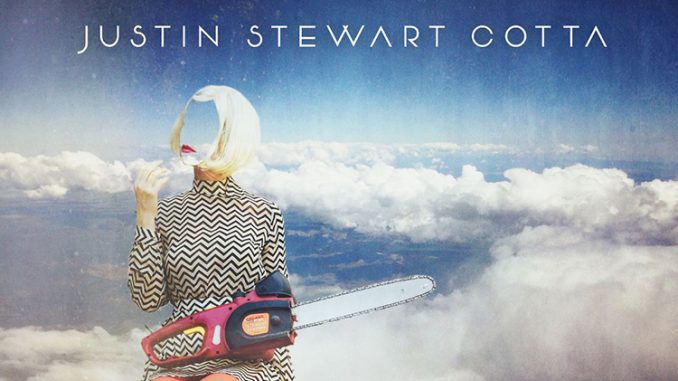 Justin Stewart Cotta is an artist in many facets – a singer, songwriter, guitarist, pianist, poet and actor among those. His music is classic rock 'n roll with anthem tracks and heart-on-his-sleeve lyrics. Now, after releasing the confronting but beautiful album Melodies for Eulogies at the end of May, Justin has provided another version of the track 'Just Enough' with this time stripping completely back from the original larger than life rock sound to simply nothing more than Justin's powerful vocals and a gorgeous piano.

On why he chose to reinvent this track,  Justin says, "Just Enough was initially written as a lonely dark piano ballad, eventually morphing & evolving into the full rock production you hear on Melodies For Eulogies. What's thrilling for me about the live piano version, is that it revisits that original demo. Nowhere to hide… just a man, a piano & his confessions. The shapeshifting mirage of sex addiction and love addiction are the backdrop here to a genuine cry for rescue, solace and meaningful love. I was seeking out emotionally unavailable people in my relationships to try and retrospectively correct a kink in the love matrix. For anyone wanting to conduct the same experiment… it didn't work! 

"From a musical standpoint, this track highlights the quality of some of the musicians that are on this record. Paul ill and Kellii Scott are a bonafide genius rhythm section, and Chris Wonzer's production chops are world class. One of my favourite tracks with some of my absolute favourite musicians including Clint Walsh on the Fender Telecaster. Ultimately for me, 'Just Enough' represents a coming together of two of my favourite genres…  dark edgy rock & soul music."

In previous years, Justin was a founding member of band Memento (Columbia/EMI Publishing) and was the guitarist & keyboardist for VAST (Elektra). He has toured Europe and the U.S. with the likes of Queens Of The Stone Age, Marilyn Manson andOzzy Osbourne, among many others. Now he's returning once again in 2021 with the gorgeous piano version of 'Just Enough'.
'JUST ENOUGH'  PIANO VERSION IS OUT JULY 29.