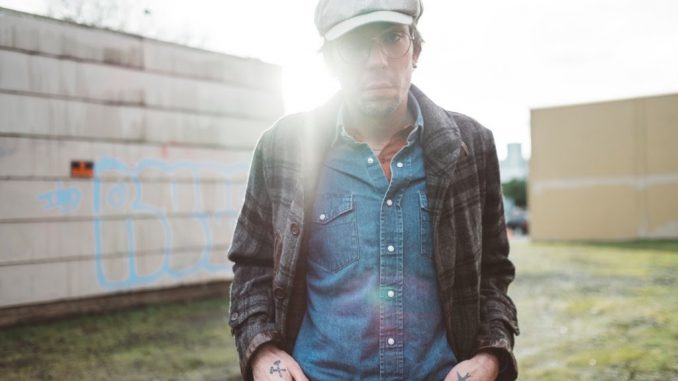 Due to popular demand, Justin Townes Earle has added three dates to his 2019 Australian tour and will now play 19 shows, his biggest tour across New Zealand and Australia to date. JTE will now play Club Mullum, Mullumbimby, on September 11, Imperial Hotel Eumundi, Sunshine Coast, on September 14 and with both Melbournes shows, the Spotted Mallard and Caravan Music Club sold out, the Northcote  Social Club has been added on September 15.
Tickets for all shows are selling fast and expected to sell out so grab yours now on sale now at http://lovepolice.com.au/justin-townes-earle-2019/
Also announced today is a fantastic group of fifteen artists who will open for Justin on his mammoth Australian tour. They are the Duncan Phillips Band, Lachlan Bryan and The  Wildes, Georgia State Line, Fraser A. Gorman, Pete Cornelius & band, Lachlan Edwards, The Morrisons, Diamond Duck, Ricky Albeck and the Belair Line Band, Kings & Queens, Little Lord Street Band,  Emily Lubitz (Tinpan Orange), Jeremiah Johnson, Ruby Gilbert and James Ellis & The Jealous Guys.
Since JTE's last return down under in 2017 he got married, became a father and released his seventh and eighth full-length albums, 2017's Kids In the Street and the brand new The Saint of Lost Causes that saw him reunited with longtime producer Adam Bednarik in Nashville.
Earle's fierce fidelity to his creative muse has been a consistent thread throughout his young life. Born in Nashville on January 4th, 1982, he grew up as the son of country-rock iconoclast Steve Earle, who gave him his middle name in honour of his mentor, the brilliant songwriter Townes Van Zandt. Justin quickly came into his own as a songwriter and performer, displaying a natural talent for deeply revealing lyrics that reflected his often-harsh life experiences, and a musical approach that effortlessly integrated elements of blues, folk, and country. His 2007 debut EP Yuma set the stage for a steady stream of acclaimed albums.
JUSTIN TOWNES EARLE – SOLO ACOUSTIC
NEW ZEALAND AND AUSTRALIAN TOUR 2019
Friday Aug 23 – Tuning Fork, Auckland, NZ
Tickets: https://www.ticketmaster.co.nz/event/240056B7D10522A5
Saturday Aug 24 – Blue Smoke, Christchurch, NZ
Tickets: https://www.ticketmaster.co.nz/event/240056B7EC0C29B6
Sunday Aug 25 – San Fran, Wellington, NZ
Tickets:  https://www.ticketmaster.co.nz/event/240056B891F3136D
Tuesday Aug 27 – Spotted Mallard, Melbourne, VIC
With Duncan Phillips Band
SOLD OUT
Wednesday Aug 28 – Caravan Music Club, Melbourne, VIC
With Lachlan Bryan and The Wildes
SOLD OUT
Thursday  Aug 29 – Caravan Music Club, Melbourne, VIC
With Lachlan Bryan and The Wildes
https://www.trybooking.com/book/event?eid=519267&
Friday Aug 30 – Meeniyan Town Hall, VIC
With Georgia State Line
Tickets: http://lyrebirdartscouncil.com.au/upcoming-events/
Saturday Aug 31 – Theatre Royal, Castlemaine, VIC
With Fraser A. Gorman
Tickets: https://theatreroyalcastlemaine.oztix.com.au/outlet/event/c4be2fbf-43da-486e-9998-d55ee0d4c57e
Sunday Sept  1 – Peppermint Bay Hotel, Hobart, TAS
With Pete Cornelius & band
Tuesday Sept 3 – Lizottes, Newcastle, NSW
Tickets: https://lizottes.com.au/live/shows/booking/2666
With Lachlan Edwards
Wednesday Sept 4 – The Lansdowne, Sydney, NSW
Tickets: https://townes-earle-4-sept.in-tix.com/
With The Morrisons
Thursday Sept 5 – Clarendon Guest House, Blue Mountains, NSW
Tickets: http://www.clarendonguesthouse.com.au/whats_on.html
With Diamond Duck
Friday Sept 6 – The Gov, Adelaide, SA
Tickets: https://thegov.oztix.com.au/Default.aspx?Event=102450
With Ricky Albeck and the Belair Line Band
Saturday Sept 7 – Indian Ocean Hotel, Perth, WA
With Little Lord Street Band  + Kings & Queens
Tickets:  https://indianoceanhotel.oztix.com.au/outlet/event/4eccd65e-2753-43a8-a2b2-725064374276?preview=c64c99c8-3822-4445-bad8-09e0c9aab175
Sunday Sept 8 –  Mojo's Bar, Perth, WA
With Little Lord Street Band
Tickets:  https://coolperthnights.oztix.com.au/outlet/event/a9cc955b-1a64-439e-99b6-66792265131a
Wednesday Sept 11 – Club Mullum, Mullumbimby
With Emily Lubitz (Tinpan Orange)
Tickets:  https://www.trybooking.com/book/event?eid=513515&
Thursday Sept 12 – Brisbane Festival, QLD
Tickets: https://brisbanefestival.com.au/whats-on/justin-townes-earle
Friday 13 – Tank Arts Center, Cairns. QLD
With Jeremiah Johnson
Tickets: http://www.ticketlink.com.au
Saturday Sept 14 – Imperial Hotel Eumundi, Sunshine Coast
With Ruby Gilbert
Tickets:  https://tickets.oztix.com.au/outlet/event/5f4e5bac-0e76-4169-8aad-be5ba217667e
Sunday Sept 15 – Northcote Social Club, Melbourne
With James Ellis & The Jealous Guys
Tickets: https://northcotesocialclub.com/gig/64956310072/
Tickets for all shows are on sale now at:
http://lovepolice.com.au/justin-townes-earle-2019/
lovepolice.com.au
www.facebook.com/lovepolicetouring
www.instagram.com/lovepolice
www.justintownesearle.com
www.facebook.com/justintownesearle
www.instagram.com/justintownesearle