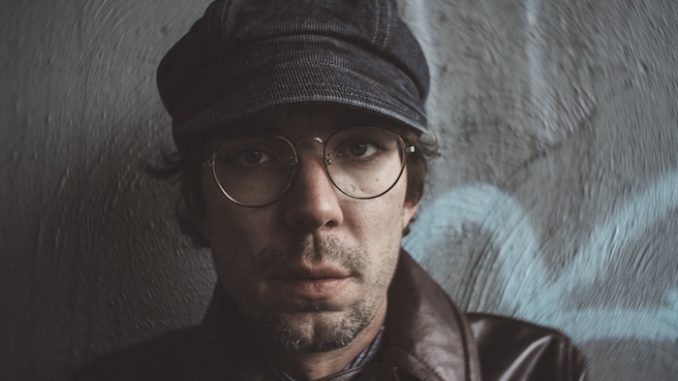 It has been confirmed that Justin Townes Earle, son of Steve Earle and a musician who toured Australian nine times, has died at the age of 38. His passing was first noted on his Facebook page on Sunday night (US time). No cause of death was given.
"It is with tremendous sadness that we inform you of the passing of our son, husband, father and friend Justin," read the post. "So many of you have relied on his music and lyrics over the years and we hope that his music will continue to guide you on your journeys. You will be missed dearly."
Earle was a frequent visitor to Australia and toured here last year after having cancelling a previously scheduled tour the year before, for 'family reasons.'
Love Police Touring, who toured Earle here from early in his career, posted a statement saying : "With great sadness we learnt today that our pal @justintownesearle has departed the physical world." It posted a photo of Earle taken on tour in 2008 and noted that, "He would go on to release seven more quality albums and grace our shores at least a dozen times more. There were huge highs, scintillating shows and many deep, local friendships formed. He slayed 'em from festivals to folk clubs, big rooms to dive bars. His talent was immense and his music and spirit shall live on inside all of us he touched. We send love and strength to his family and friends all over the planet."
Earle released eight albums and won two Americana Music awards including Emerging Act of the Year in 2009 and Song of The Year in 2011 for 'Harlem River Blues'. He grew up in Nashville with his mother and played with various bands, including in his father's backing band, The Dukes, before releasing his first solo work, the EP Yuma, in 2007. His debut album, The Good Life, was released in 2008.
Many reports have noted Earle's long-time battle with addiction and he revealed in 2010 that he had overdosed on heroin five times by the age of 21. He told Rhythms' Contributing Editor Martin Jones after the release of his debut, "I've had my time of being a strung-out drunken idiot. That time's over for me, it's time to get down to work." 
Last year, talking about his newly released album The Saint of Lost Causes, Earle also told Martin Jones that he had surprised himself with his dedication, adding, "Especially the amount of records that I've released in that period of time. That I've been able to be that productive for that period."
Earle's friend, Jason Isbell, who toured Australia with Earle very early in his career, said: "Had a lot of good times and made a lot of good music with JTE. So sad for his family tonight."
Billy Bragg posted: "I'm saddened to hear that we have lost Justin Townes Earle and at such a young age. I worked with him last year and found him to be a brilliant songwriter and generous soul. My thoughts go out to his family and friends."
Margo Price posted, "Sending love and condolences to Steve Earle and the entire family of Justin Townes Earle… he was always kind to me and he's gone too soon."
Nashville-based Australian singer Emma Swift posted: "I am so saddened to learn that Justin Townes Earle has left the world. He was charismatic and wild and demanding, and he captured that trifecta in every song he wrote. Rest easy."
Robyn Hitchcock also posted: "How terrible that the great Justin Townes Earle has died – what a merciless place America has become, that yet another finely-tuned talent has left this world altogether."