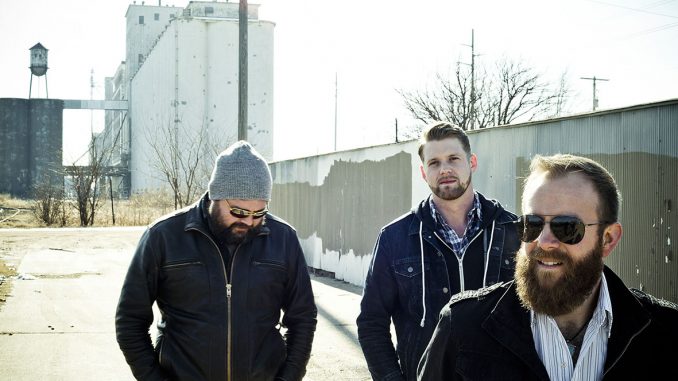 Guitarist Aaron Moreland, along with harmonicist/vocalist Dustin Arbuckle and drummer Kendall Newby are sure to impress Australian lovers of hard-hitting soul and blues based roots. The band are set to dish out their acclaimed fire & brimstone live performance, served up with a punk-rock energy that has packed venues across the US and Europe.    Performing their own club shows in Melbourne, Sydney, Brisbane, Gold Coast & Newcastle – with extra special guests just announced – Moreland & Arbuckle  are also headlining the inaugural Holler Roots Music Festival in Melbourne.
MORELAND & ARBUCKLE AUSTRALIAN TOUR DATES
Saturday 18th February
Holler Roots Music Festival
http://hollerrootsfest.com.au/
Caravan Music Club
95-97 Drummond St Oakleigh VIC
Ph: 03 9568 1432
.
Sunday 19th February
Spotted Mallard
With The New Savages
314 Sydney Rd Brunswick VIC
Ph: 03 9380 8818
Monday 20th February
Prince Bandroom
With Werewolves of Melbourne
29 Fitzroy St, St Kilda VIC
Ph: 03 9536 1168
Dinner & show tickets also available
Wednesday 22nd February
Stag & Hunter
With Kirsten Lee Morris (Eagle & The Wolf)
187 Maitland Rd, Mayfield NSW
Ph: 02 4968 1205
Thursday 23rd February
Black Bear Lodge
With Claude Hay
322 Brunswick St Fortitude Valley QLD
Friday 24th February
Soundlounge
With Claude Hay(duo)
165 Duringan St Currumbin QLD
Ph: 07 5534 7999
Saturday 25th February
The Basement
With Claude Hay (duo)
7 Macquarie Place, Sydney NSW
Ph: 02 9251 2797
Dinner & show tickets also available
Sunday 26th February
The Brass Monkey
With Kirsten Lee Morris (Eagle & The Wolf)
115A Cronulla St, Cronulla NSW
Ph: 02 9544 3844
Tickets to all shows available from 
www.morelandarbuckleaustralia.com   
More info about the band at