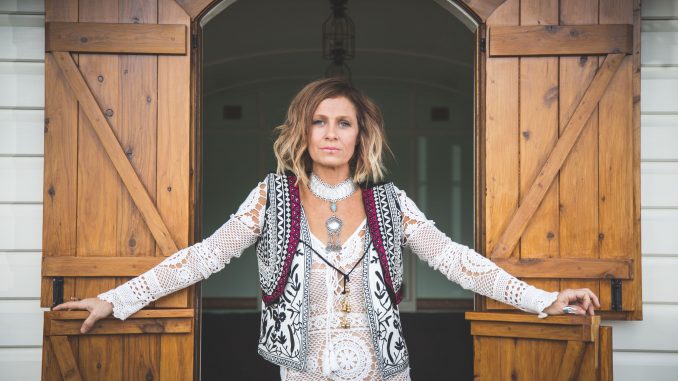 Singer-songwriter Kasey Chambers has announced the release of her EP Ain't No Little Girl, out August 26th. The first two tracks were recorded by Chambers at The Sing Sing Sessions and produced by Australian music songsmith Paul Kelly, whilst the final two tracks are from The Foggy Mountain Sessions and were produced by Kasey's brother, Nash Chambers. The EP includes the lead single Ain't No Little Girl and track If We Had A Child with Keith Urban, along with two other tracks which will be exclusive to the EP. The double disc will be launched and premiered during Kasey's performance at The Gympie Muster on the 26th of August and is available to pre-order now.
Ain't No Little Girl showcases the talents of an artist who has 11 ARIA Awards, 22 Golden Guitar Awards, 2 Americana Music Awards Nominations and 10 APRA Awards under her belt, holding the record for the highest awarded solo APRA Songwriter in Australia across 10 studio albums.
The forthcoming release is particularly meaningful for Kasey after her recent vocal surgery, particularly title track Ain't No Little Girl. "My voice has a new found strength in it since… surgery in May last year but I think even more of the strength has come from a power within myself personally that is then projected through my voice in this song. I can honestly say I have not felt a connection as strong as this to a song since writing 'The Captain'. 'Ain't No Little Girl' is now as much a part of who I am as anything in my life," said Chambers. "Since 'Bittersweet'… I've been writing and gathering stories for my next album but the moment I wrote and started playing 'Ain't No Little Girl' live I knew it was the glue that would hold my next musical journey together."
Not content with announcing the release of her EP, today Kasey Chambers has also announced her next studio album Dragonfly, will be delivered on January 20th 2017. Both the album and EP feature cover artwork designed by iconic Australian artist David Bromley and comes in two parts over two CDs.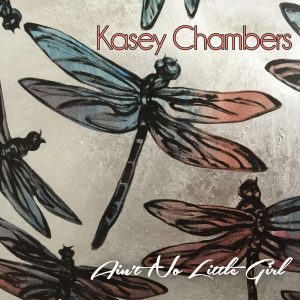 EP TRACKLISTING
CD 1 (From the Sing Sing Sessions)
Ain't No Little Girl
Talkin' Baby Blues *
CD 2 (From the Foggy Mountain Sessions)
If We Had A Child (with Keith Urban)
Only Child *
*Tracks which are exclusive to the EP and will not appear on the album.
FOLLOW KASEY CHAMBERS
OFFICIAL WEBSITE | FACEBOOK | TWITTER | INSTAGRAM | YOUTUBE