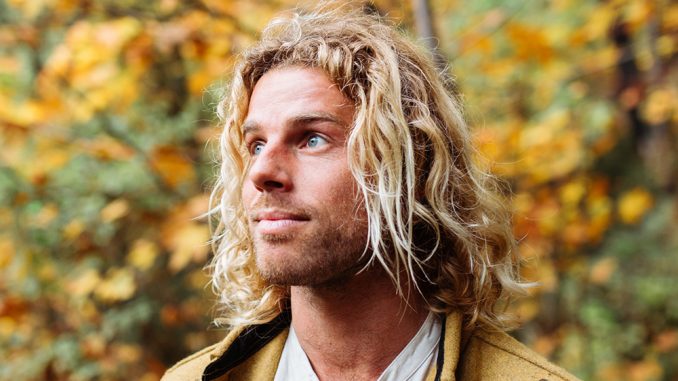 By Megan Gnad.
Returning to perform at this year's Blues on Broadbeach Music Festival, will be a milestone moment for Kim Churchill.
The event provided a valuable launching pad for the Australian folk, rock and blues singer when he was just starting out as a young artist, and now he can't wait to take to the stage once more.
"It was magical hanging out with my buddies back then, so it's stunning to go back and play the main stage," Kim says. "The festival does a really great job of booking up-and-coming blues and roots artists, and the blues community in Australia is phenomenally welcoming and accepting. They look to lift up their young artists, which is a really beautiful thing."
Joining Kim on the festival line-up – held over four days from May 14-17 – will be Tommy Emmanuel, Gaby Moreno, Karise Eden and Bondi Cigars.
The singer-songwriter, whose single After the Sun is out now, is looking forward to introducing fans to a change in his writing style.
"It's been a constant process of building in musical elements and then taking them out," he explains.
"A few years ago, production-wise, I was doing a show with two drummers, three-part harmonies, and I'd have a kick drum, a harmonica, a guitar, and a massive production. Now, I've scaled it back; it's me, a kickdrum and a guitar, and my songs are a rising and falling of energies and dynamics.
"I've learnt a lot about rhythm and timing; energy and excitement, and being able to bring all those elements into the singer-songwriter process."
Kim's latest project has been to release a series of EPs, each one recorded with a different producer and location to inspire music that's indicative of the environment and situation. Last year alone, he produced two such EPs, the first, I Am, was quickly followed by Forgetting, which was recorded in a log cabin on Canada's Vancouver Island.
"It was a stunning place to make music," Kim says. "We were surrounded by these big, beautiful pine trees."
The series will be followed up with the third EP, The End, which was recorded in Australia's Blue Mountains, and the next one will be titled Again, which he finished in a little beach town in Devon, England. When he's not recording, Kim is busy touring the globe with a particular love for performing festivals and small venues.
"Playing solo and being able to chop and change, jam and focus on working with the natural, honest vibe of the situation, is what I really love doing. It's a big sound, but it's all still controlled by me, and I can make intuitive, split-second decisions based on the environment and everybody who is in it.
"I recently watched a musician sing to an eagle circling above his head at a festival in Canada, and it was stunning. We all watched the eagle soar around above us and it makes you feel right there with the artist. We need to have that moment now more than ever. To click out of escape mode and distractions, it's important."
Currently in the middle of the Bright Night Sessions tour, Kim soon travels back to extensively tour Canada and Europe, before returning to Australia in the summer months.