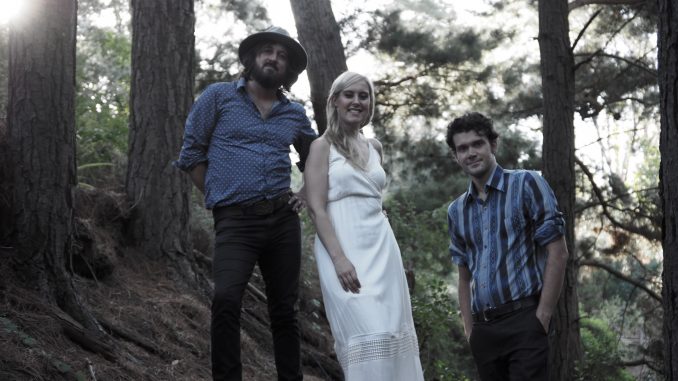 Golden Guitar Winner LACHLAN BRYAN is hitting the road this May for the five state TRAVELLING COMPANIONS TOUR with four times Golden Guitar nominated country-folk duo THE WEEPING WILLOWS and special guests including FREYA JOSEPHINE HOLLICK, IMOGEN CLARK and ANGE BOXALL.
With a full scale band in tow for most of the tour, these will be unique shows filled with collaboration between the artists, deep cuts from Lachlan's now extensive catalogue, previews on new material and some unexpected covers.
Lachlan Bryan, with his band The Wildes, has been a leading force in the Australian alt country scene for nearly a decade. Bryan has also found himself a following amongst fans of more traditional country in Australia and the USA. Lachlan is known as a storyteller and recent album,  Golden Guitar nominated The Mountain was described as a "genre-spanning document of Australian songwriting at its thrilling, heartbreaking, captivating best" (Country Update).
The Weeping Willows were nominated for 4 Golden Guitars this year for their breakthrough album Before Darkness Comes A-Callin'.The album received rave reviews in Rolling Stone, The Australian, Country Update and many more, thanks to the timeless nature of their songs and the stunning blend of their two vocals. Live, The Weeping Willows are a thing to behold, with fine musicianship and the kind of chemistry you might have seen with Johnny Cash and June Carter, or Kenny Rogers and Dolly Parton, all those years ago.
Lachlan is set to tour the UK after the tour and has been announced on the  Maverick Festival in June/July playing alongside other great performers such as Justin Towns Earle and CC Adcock before he returns home to recommence work on his next album.
Tickets for all shows are on sale now and available from www.lachlanbryan.com
TOUR DATES
Fri May 5 – Suttons House of Music, Ballarat, Vic – https://ballarattickets.com.au/event/4744?
Sat May 6 – The Caravan Music Club, Oakleigh, Vic – http://www.caravanmusic.com.au/gigs/travelling-companions-lachlan-bryan-the-wildes-with-the-weeping-willows/?
Sat May 13 – Palais Theatre, Franklin, Tas – https://www.eventbrite.com/e/travelling-companions-lachlan-bryan-the-weeping-willows-tickets-33354224383?
Fri May 19 – The Waratah Room, Rooty Hill, NSW – http://rootyhillrsl.com.au/lachan-bryan-and-the-weeping-willows-tickets-2017?
Sat May 20 – Harmonie German Club, Canberra, ACT
Sat May 27 – Bunbury Good Nights, Bunbury, WA – https://www.trybooking.com/book/event?eid=274323