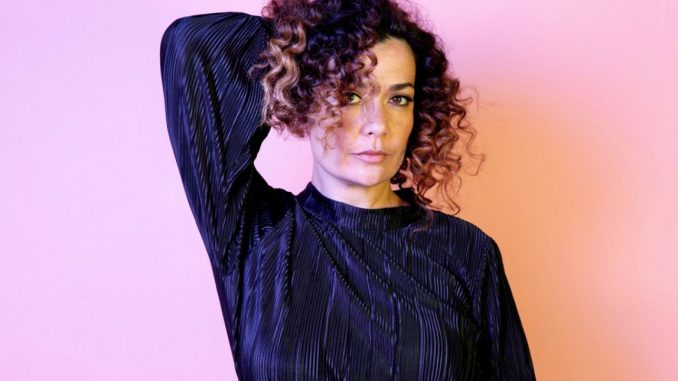 Celebrated Australian singer-songwriter, Leah Flanagan, today releases her new single, 'Love Like Water'.
Musically inspired by the rich, flowing lyricism of Corinne Bailey Rae and the contemporary RnB-leaning production style of Grammy nominee, Emily King, 'Love Like Water', Leah's first single since the release of her 2016 album Saudade, is a love song to our precious water, resolutely focused and poised to force conversation around the plight of our red sunburnt country and the finite resource.
'Love Like Water' addresses Australia's water emergency, where rivers are drying up, natural basins are in danger of extensive mining and everyone just sits back and just lets it happen.
"The Murray Darling is polluted and dry and towns in western NSW are almost completely out of water. Yet, we the people have voted in governments who are approving major mining and Coal Seam Gas exploration projects within our country's major water basins – the Carmichel in QLD and the Beetalo in the NT. It doesn't make sense to me." Said Flanagan on the Australian water crisis and themes of her newest single.
"We're living in a time where rivers are drying up and our natural basins are being polluted with the by-products of mining, and most of the nation is sitting back and just letting it happen."
"Fracking uses an extraordinary amount of water and yet the practice continues, unaffected by its consequences. How can governments sleep at night giving away people's homes to corporations and destroying the basic human right for us all to have access to clean water?" Leah says.
About Leah Flanagan
Defiant, faithful and steeped in the dexterities of a songwriter deeply connected to her purpose; just some of the terms used to try describe one of Australia's favourite singer-songwriters Leah Flanagan
Growing up in the tropics of Darwin in Australia's Northern Territory, Leah Flanagan was raised by a community of cultures bolstering her proud Italian, First Nations (Alyawarre) and Irish heritage.
Flanagan has never been a stranger to narrative. In many ways, the stories have found her: classically trained and navigating the margins between soul, jazz and lovingly crafted pop stylings, Flanagan's sound is her own and her accomplishments many.
Her recent collaborative projects include Archie Roach's 25th Anniversary reissue of Charcoal Lane, Shane Howard's Exile: Songs and Tales of Irish Australia, the Mission Songs Project, Yothu Yindi Treaty Project, Songs For Those Who've Come Across The Seas , The Spirit of Churaki , and Buried Country 1.5: The Story of Aboriginal Country Music (2015). Flanagan's song Speak Your Language was covered by singer-songwriter, Alice Skye for ABC Music's Compilation Deadly Hearts #2.
Leah Flanagan is a proud APRA Ambassador and active mentor for young and emerging First Nations Australian songwriters.