Leading into the release of her upcoming album Happiness is….. on July 9, Leanne Tennant has released a new single 'Record Stores'. Tennant is the recipient of three Queensland Music Awards in the 'Blues & Roots' category for previous tracks 'Gentle Annie' and 'Bearing the Crown', and in the 'Regional' category for 'Bring It All Back'. She was also a semi finalist in the International Songwriting Competition in 2019 and won the prestigious Carol Lloyd Award in 2018.


Tennant's new single comes from her love of searching through record stores, explaining "I was dwelling on anything and everything, and began to spiral into a pretty shitty place. Through the thick of it I walked over to my record player and threw on an album, and within minutes my whole mindset had shifted. I wrote record stores later that day as a reminder of the power and importance of music. We play it at our weddings, we play it at our funerals, it's the soundtrack to all the important milestones in our lives, and has the ability to instantly change someone's mind set. It is a powerful thing, and life would be pretty grim without it".

The first four singles from the new album 'Cherry Cola', 'Bring It All Back', 'Everspin' and 'Till The Sun Dies' gained a wave of praise, including being added to Double J, producers pick on BBC, 4zzz's best new arrivals, and multiple spins on Triple J. Tennant was also featured on RAGE'S Wild Ones, nominated for the Grant McLennan Fellowship and is being played on all British Airways flights.

Tennant has played sell-out shows and landed coveted festival appearances at BIGSOUND, Woodford Folk Festival, Commonwealth Games and Port Fairy Folk Festival. Her albums have received support from radio across Australia and across the globe, ZUUS Media (US), BBC Radio (UK), KCRW (USA) and Atrefaktor (Mexico).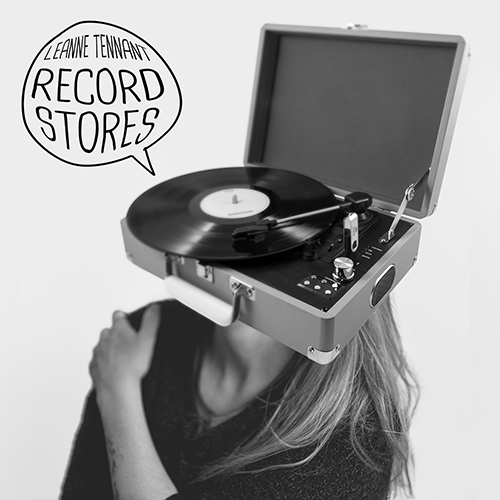 HAPPINESS IS….. IS OUT ON JULY 9.