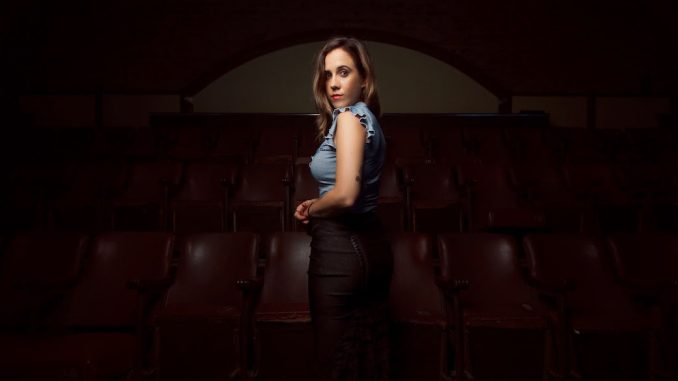 Just when you thought 2016 was done and dusted, Leanne Tennant has emerged one more time to unveil a remix EP for her latest single 'The Pages Are Still White'. Featuring remixes from Ben Ely of Regurgitator, Queensland's own Daptö and Faux Itatlic (Eden Mulholland), this EP explores the different elements of Tennant's bluesy original to give each remix it's own life. From the upbeat electronic groove from Daptö, the subtle industrial backdrop from Ben Ely to the atmospheric re-imagination from Faux Italic, this EP has something for music lovers of all kinds.
"The Pages Are Still White" is the second single from her album RED WINE, LATE NIGHTS. The track features the stark contrasting vocal of fellow 2016 Billy Thorpe Scholarship Finalist Luke Daniel Peacock. Originally written about Tennant's experience with writers block the song was transformed in the studio with the help of producer Jamie Trevaskis (Robert Forster, The Good Ship).
"Unlike other muso's I know, I find it difficult to spit out song after song.  It takes me a while to settle on things and I often suffer from writers block.  The Pages Are Still White is about me looking at the blank pages in front of myself wondering how I could possibly write about anything when there's so much more important, devastating stuff going on in the world.  When my producer, Jamie Trevaskis heard the song he heard a total different message, which was a story of broken love between 2 people.  He had the idea to turn it into a duo and bring in our friend Luke Peacock and see how he responded to the song.  He heard the same message and the rest is history." – Leanne Tennant.
The new single is the second cut from Leanne Tennant's critically acclaimed sophomore album RED WINE, LATE NIGHTS which recently received rave reviews in QWEEKEND, The Age and The Sydney Morning Herald. Recorded and produced at Wild Mountain Sound Studio (a tape based studio) at Mt. Nebo by Jamie Trevaskis the result is a beautifully raw and authentic record full of refreshingly untouched features, gritty bass lines and of course Leanne Tennant's captivating vocals.