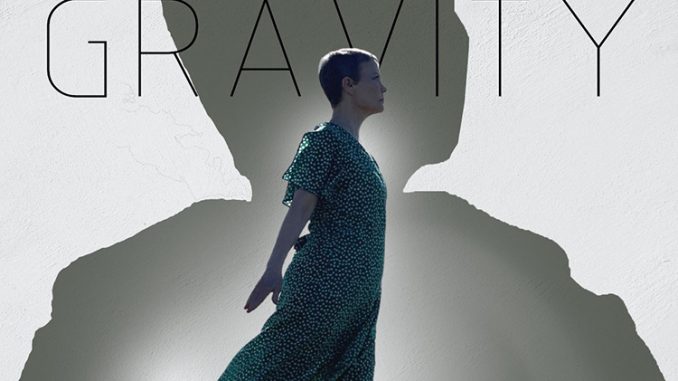 Lisa Richards has released 'Gravity' the hauntingly beautiful second single off her forthcoming 8th studio album. 'Gravity' explores yearning, desire and having the courage to walk to the beat of your own drum.
Musically, 'Gravity' is built around Lisa's acoustic guitar and vocals, textured with floating layers of tremolo guitar underpinned by percussion based drums and electric bass. It's an audio masterpiece that takes the listener on a rollercoaster ride of sorrow and discovery
Taking influence from the likes of Bjork and Joanna Newsom, Richards vivid storytelling and her beautifully unique voice transports us to a challenging time in Lisa's life whilst also breathing a sense of hope through her lyricism.
"Gravity is about daring to follow the callings of your heart, which is something I began to learn how to do after I went to rehab and got sober." Richards said
"When I was getting sober, I was told I could have a "life beyond my wildest dreams," which was a foreign idea to me as I had never had any dreams, or hopes, or goals except to get high and stay high until I died."
"Gravity's related to my first single 'Pebble in a Slingshot', discovering that the world goes on regardless of what I do or do not do, regardless of my own yearnings, struggles and heartbreak. When I'm making music, I am 'flying high above it all" And then, of course, there is the inevitable emotional crash landing. I think they call that 'life' "
For collaborators, Richards looked to the 'gig economy' to find session musicians online to work on the track. In doing so she found Southern Californian-based percussionist Larry Salzman and touring guitarist Clint Wells, who brought a distinctive feeling to the track.
Salzman is a prolific recording artist who specialises in remote/online recordings and averages around 300 remote recording sessions a year. Wells is a touring musician who plays with the likes of country star Rodney Atkins and rock musician Bob Schneider. When he's not on the road, he's a highly regarded session musician based in Nashville.
"Lewie was in Circa for several years, and then Gravity and other Myths. After touring the globe non-stop for many years, COVID put a stop to all of that. He has now settled in Tasmania with his partner and baby girl, teaching, coaching, creating new work, and raising a family.

"Over the years he has been collecting video and if anyone I know embodies the art of defying Gravity, Lewie does. I had a vision of slow-motion acrobatics and reached out to Lewie to see if I could use some of the rehearsal and performance videos he has collected over the years and he said yes!" said Richards.
Recorded and produced by Lisa Richards
Mixed and Mastered by Matthew Kutoloski
Lisa Richards- acoustic guitar and vocals
Larry Salzman Percussion and drums
Clint Wells guitars
Lisa Richards – all other instruments/sounds
GRAVITY – STREAM HERE
LISA RICHARDS IS ALSO EMBARKING ON HER NATIONAL 'WAITING TO FLY' TOUR

Friday, Aug 5, House Concert, Townsville

Saturday, Aug 6 Bungalow Bay Koala Village, Horseshoe Bay, Magnetic Island

Saturday Aug 27, Smiths Alternative, Canberra, ACT

Friday Sep 2, Railway Hotel, Cowra NSW

Saturday ,Sep 3, Bootlegger Bar, Katoomba

Thursday, Sep 8, BlackBird Bar, Canberra ACT

Friday, Sep 9, Occasional Wine Bar, Boorowa NSW

Saturday, Sep 17, Daylesford Hotel, Daylesford, VIC

Sunday, Sep 18, Axedale Tavern, Axedale VIC

Friday, Sep 30, Tanswells Hotel, Beechworth, VIC

Saturday, Oct 1, Open Studio, Northcote, VIC

Sunday, Oct 2, RJM's Wine Bar, Ballarat VIC

Sunday Dec 4, 2022 McCrossins Mill, Uralla NSW

Friday Dec 9th 2022 Bucking seahorse, Mooloolaba QLD

Tickets and more information: www.lisarichardsmusic.com