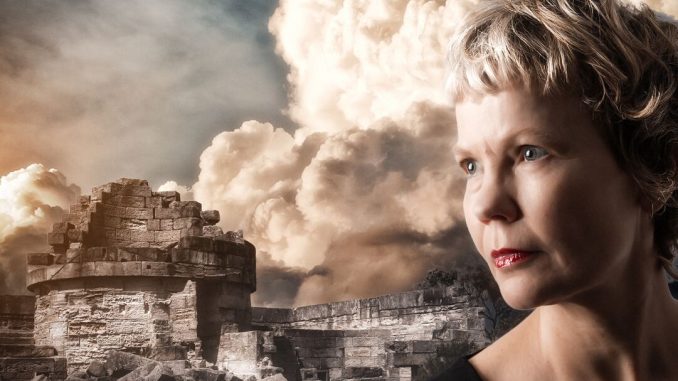 It's been a long journey for Townsville-via-the US singer/songwriter Lisa Richards. She has enough stories to last a lifetime but has compiled the most compelling into her sixth studio album 'A Light From The Other Side'.
Coloured by her sudden separation and divorce after 14 years of marriage to Texas Musician, A Light From the Other Side is about her journey. Losing everything, living out of a suitcase, falling in love again, surprisingly, and resettling in Canberra, Australia.
"The album title is a reference to my last CD 'Beating of the Sun'. It's a nod to the fact that I moved to the other side of the world, a nod to me living in the light on the other side of the nightmare." Says Richards
To bring this collection of deeply personal songs to life Richards sought out multi-instrumentalist, composer, song-writer and producer Greg J. Walker (Paul Kelly, C.W. Stoneking, Jess Ribiero) after falling in love with his musical side project, Machine Translations. One musical getaway to Walker's East Gippsland studio later and the pair had forged a firm melodious connection.
Listen to the album now
"I loved working with Greg. We basically made the recording over 5 months and 3 trips to his studio of a week each and lots of hightail files and emails. He lives near this little country town in Victoria and I stayed in a little cottage nearby." Says Richards "Not only is Greg a truly talented producer he is also a wonderful musician. I played guitar, sang and also played a little thumb piano and toy piano and Greg played everything else."
What emerged from these sessions was an album that is as diverse as it is personal. From stories about her teenage step kids to rediscovering her life in Australia the only thing that stays consistent is the heartfelt emotion instilled in Richard's fiercely unique voice.
A powerful story is invaluable to successful song writing and this is none more evident than in 'A Light From the Other Side'. Within its confines lies heartfelt emotion  combined with exemplary musicianship which creates a truly stunning piece of narrative art.
Lisa Richards will be touring Australia in support of her new album through October. See all the dates below alongside a full stream of her album.
TOUR DATES
Friday October 7 | Freshwater QCWA Hall | Cairns, QLD
Saturday October 8 | Healthy Harvest | Mission Beach, QLD
Sunday October 9 | The Rec Room | Townsville, QLD
Thursday October 13 | The Junk Bar | Ashgrove, QLD
Sunday October 16th | Smiths Alternative Bookshop | Canberra, ACT
Saturday October 22 | Bella Union | Melbourne, VIC
Friday October 28 | Venue 505 | Sydney, NSW