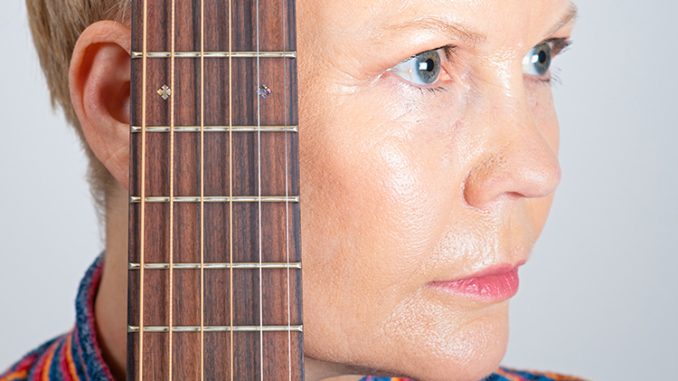 LISA RICHARDS – WAITING TO FLY (Independent)
Review by Chris Lambie
Lisa Richards' seventh album was aptly named I Got A Story. Her biography – both personal and professional – reads like a ready-made film script. This follow-up takes the story to a glorious place of evolving contentment. Waiting To Fly (aka WTF) is a magnificent showcase of wise words, uplifting musicality and Richards' captivating voice. She splashes fresh colours on inviting folk/roots melodies.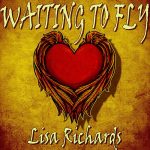 Via 'Iso' live streams, guitar in hand, Richards invited fans to vote for songs (then works-in-progress) to include on the album. I struggled to count any out. Richards vows to ply her craft regardless of validation from "that little number on the screen." Fluctuating 'Likes' and income won't still her unique voice. Richards rallies others to likewise savour all that feeds their souls. 'Gonna Be Fine' encourages the sad and inert, as she once was: "Come on…get up out of bed/ Pull back the covers/ let some light into your head." While referencing an oft-troubled history, self-produced WTF is about daring to dream. Optimism, discovering love, self-worth and little victories.
Scenes are set with the free-form lyricism of Rickie Lee Jones. Neither trite nor grandiose, but fun and fulsome. On soulful single 'Who Got The Key', Richards channels Etta James, joined by guests on keyboards and Artem Koryapin (in Russia during recording). Vocals shimmer and soar across picture-perfect lyrics. A meld of Björk ('Pebble In A Slingshot') and Joni Mitchell ('Anchor'). A pixie warrior ready to take on the world. 'We Were Wild' recalls a free-ranging childhood in FNQ, less idyllic than it sounds. Before spending two decades in America, her teen life saw "mullets, perms, wrap around skirts and bongs in bags [snuck] into the cinema."
Now based on Ngunnawal country, Richards reached across the globe to enlist US-based percussionist Larry Salzman and Clint Wells on tremolo guitar for sweeping track 'Gravity'. Elsewhere, various horn players infuse an alluring jazz/blues flavour. 'Majesty' celebrates inner beauty and potential; "You are the sun that burns in the sky/ Makes you want to cry/ Cause it's so damn beautiful." As is this album. A heavenly gift to the discerning listener.
LISA RICHARDS IS NOW ON HER 'WAITING TO FLY' TOUR

Saturday, Nov 12, Captain Cook Hotel, Millers Point, Sydney, NSW

Saturday Nov 26, Street Theatre Canberra City West, ACT

Saturday Dec 3, The Establishment Dubbo, NSW

Sunday Dec 4, McCrossins Mill, Uralla, NSW

Friday Dec 9, Bucking Seahorse, Mooloolaba, QLD

Friday March 3, Ramona Ranch Winery, Ramona, CA

Wednesday March 8, Lisa Richards WTF Tour, Lost Guitars, CA

Tickets and more information: www.lisarichardsmusic.com