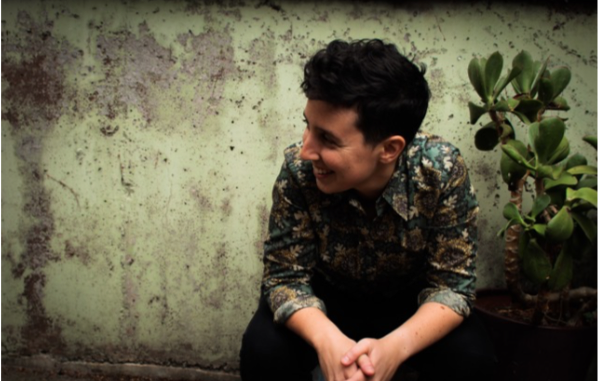 Checkout the track "Under Water" here:
Melbourne folk-roots and alt-country songwriter Sophie Klein AKA Little Wise
is excited to present her new single Under Water and the B-Side Precious. Both tracks are off her forthcoming album Silver Birch, to be released in
November 2016.
In conjunction with the single release, Little Wise will present a stunning music video for Under Water, featuring a storm inside a house, by indie filmmaker Caitlin Bryan.
Little Wise composed Under Water during her recent travels through outback Australia. The tune visited her during a swim at Bitter Springs in Northern Territory. It features a full-band sound; recorded at Woodstock Studios in Balaclava, VIC. Ben Franz's pedal steel brings an alt-country vibe, while the choir and Pam Zaharias' drumming evoke Beatles-esque pop flavours.
Precious was also written during Little Wise's travels. Its seed was planted on a perilous motorcycle journey in Vietnam. Clinging onto her driver for dear life; Klein found herself suddenly appreciating just how precious life is.
The work is recorded, mixed and produced by production team MEJU; comprising long-time Little Wise collaborator Megan Bernard and Aria- nominated producer Kalju Tonuma (Crowded House, Hunters and Collectors). The songs also feature some seasoned guest musicians – see full credits (right).
The project is supported by Creative Partnerships Australia via MATCH funding, following Little Wise's successful Pozible crowd funding campaign in March 2016. Little Wise is proud to be a recipient of this grant, which supports independent artists to build sustainable practice. She's also thrilled to have a supportive fan base that has eagerly funded the album's creation via presales and special rewards.
The single release is a preview of things to come when the 10-track album Silver Birch is out later this year. The songs represent Klein's most compelling and mature songwriting to date. The recordings began their lives in Klein's family home; the very place she too started her life and spent 20 years growing up. Together with her production team, Little Wise managed to set up and record a few of the album favourites just weeks before the house was passed onto new owners. This set the tone for the entire project, with her songwriting revolving around lifecycles, family and particularly the grief of losing her mum to cancer.
The album will follow two previous EPs – 'Moments of Clarity' (2012) and 'Sweet Rain Falling' (2014). Both releases received airplay on ABC Radio National and were prized by community broadcasters around the country. Little Wise has performed around Australia in pubs, halls, living rooms and even laundromats and churches. She is a favourite on the folk festival circuit, with appearances in the past months at Newstead, Majors Creek & Mount Beauty. Her voice is smooth, feminine and perfectly matched to her songs.
Little Wise is excited to be bringing her raw and uplifting brand of storytelling on a multi-city solo tour in support of the release. Please see the tour (right).
The two tracks will be available via littlewise.bandcamp.com from the August 5th release date.
'Under Water' Single Launch Solo Tour  AUG – SEP 2016
SUN 7 Aug / BRISBANE /  The Milk Factory / With Emma Bosworth
SAT 13 Aug / CANBERRA / Smith's Alternative / With Jim Sharrock (Doctor Stovepipe)
THURS 25 Aug / ADELAIDE / The Wheatsheaf Hotel / With Loren Kate
THURS 1 Sep / SYDNEY / The Gasoline Pony / With Sam Newton & Alana Bruce 
SUN 4 Sep / MELBOURNE / The Yarra Hotel / With The Weeping Willows