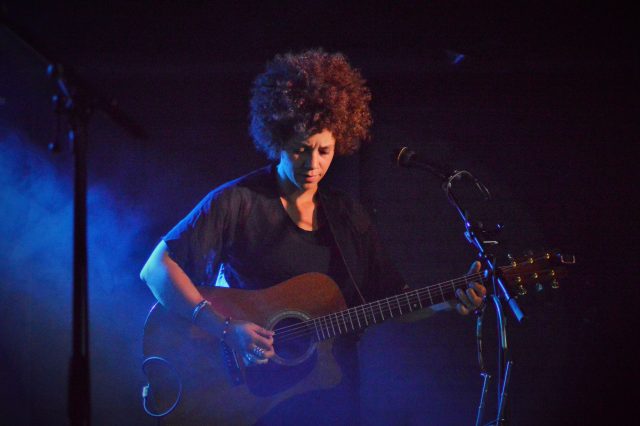 The Borderline is one of those small, some would say intimate – with good cause – clubs in central London that has hosted many of music's greats from Ramblin Jack Elliott to Jarvis Cocker and Elvis Costello over the years. On June 13, young US singer-songwriter Chastity Brown turned up in town pushing her latest Red House album, Silhouette Of Sirens, to a warmly welcoming crowd who positively benefitted from her full-on, roaring throttle set and sheer, clear class and quality.
This is a lady who can sure sing: a wonderful voice, raw and emotive, soulful and searching, passionate and nuanced in turns as she ripped through a set that was the ending to an excellent night of truly memorable music. Opening act and support billing went to a young UK duo, Ray Hughes and Sian Chandler, aka the Black Feathers, who turned in a delightful, melodic and tight-harmonied modern Americana set based around their own compositions and current album, Soaked To The Bone. As a warm-up act, they were more than capable and ensured the place was already buzzing by the time Brown herself appeared clutching her guitar.
But what really made this a stand-out gig and evening was Brown's own strength and confident self-assurance as she set off with a huge voice and driving rhythmic fretwork to deliver a set that was pretty much as powerful and polished as her studio release despite the lack of sidemen and studio gizmos. This was soul-cum-rock-cum-blues pitched damn near perfectly and delivered with class and poise.
For me, Brown's current album Silhouette Of Sirens is clearly an album of the year and Brown's live performance here simply cemented that belief and feeling. A wonderful night of great music performance from a young lady who must surely be going places real fast.
– Iain Patience
Photos credit: Michael Hingston