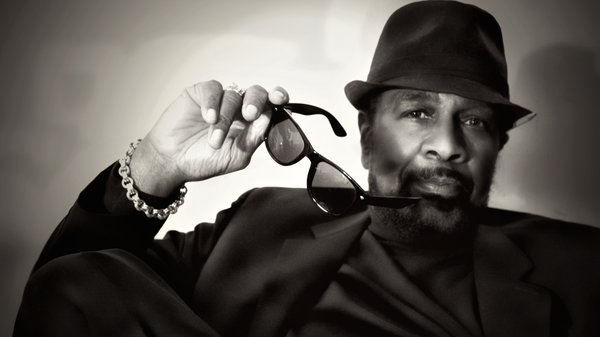 LONDON JAZZ FESTIVAL Various Venues, London: November 2016
One of the most important and well-established jazz-based events in Europe, the annual London Jazz Festival, now in its twenty-fourth year, is worked across a variety of sites including many of the Capital's premiere music halls. Each year the cream of modern and long-running musicians are booked and fill the halls with a dash of welcome winter warmth. Past visitors have included the recently departed Mose Allison, Wayne Shorter, Courtney Pine and Paloma Faith.
Taking in a couple of top events this year at the Barbican on the Friday and the Royal Festival Hall on the Sunday, in the course of only one weekend I managed to catch and hook up with US soul master and Stax recording artist of many years, William Bell, and the decidedly younger, jazz-blues singer and master interpreter, Madeleine Peyroux. Both turned in enormously stylish, startlingly strong sets.
William Bell is probably best known as a co-writer on the frequently covered "Born Under A Bad Sign,' where he co-wrote the lyrics (with Booker T Jones) and the late Albert King provided the melody back in the 1960s before it was covered by bands such as Cream, Jimi Hendrix and Stevie Ray Vaughan, turning it into pretty much an instant blues standard.
Bell has a new album, released in June, "This Is Where I Live" and he unsurprisingly featured this as a centre-piece to his excellent, roaring set. Now in his mid-to-late seventies, Bell has energy to spare and a voice that still works its old soulful magic with confidence and experience. This is a guy who has been there, done it all and remains clearly rooted to the music with a commanding stage presence.
Madeleine Peyroux also holds the stage with poise, purpose and an at times hint of understated niaivety. About half the age of Bell, she also knows what she's doing and her wonderful voice is like a delicious double dose of dark chocolate, sweet and bitter, thick, creamy and warm at turns, always leaving you looking and hoping for just a bit more.
Like Bell, she is also currently promoting a new release with an album recorded live in an English church recently, "Secular Hymns." As expected this was a central pillar of her performance but she also spread her net wider to pull in material from her previous releases including her remarkable debut album, "Dreamland," twenty years ago.
Peyroux is one of those artists who switches breathlessly from blues to jazz to modern Americana and throws unexpected details into the mix: "Everything I Do Gonna Be Funky From Now On" from Allen Toussaint and Stephen Foster's "Hard Times" being just two of these typically surprising inclusions.
This was my first visit to this festival, now the biggest event of its kind in Europe with over 2000 performers and 300 gigs to choose from. It goes without saying it won't be my last.
BY IAIN PATIENCE