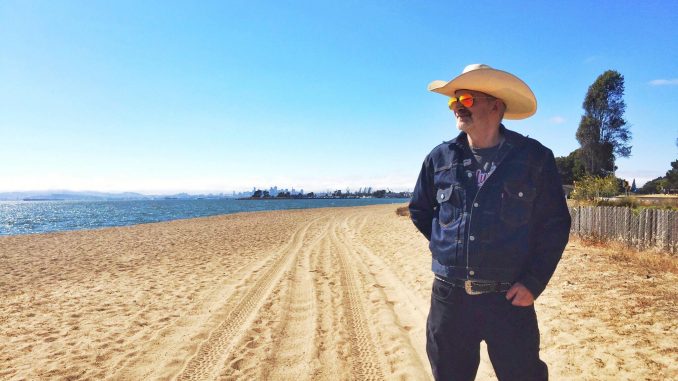 The man behind the haunting sound of Chris Isaak's hit, "Wicked Game," died on Christmas Eve day; he was a friend of mine.
By Michael Goldberg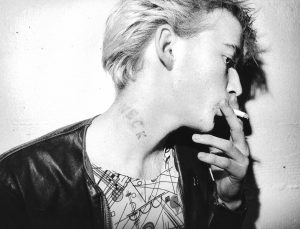 When my son Joe was 14 years old, in 1991, Jimmy Wilsey gave him guitar lessons as a favor to me. The Chris Isaak song "Wicked Game," featuring Jimmy playing the haunting guitar intro, was a hit at the time. Each week, the two of us, Joe and I, would drive from our house in the Glen Park district of San Francisco, up and over the hill, down to the funky apartment in the Haight Ashbury Jimmy shared with a few friends.
For about an hour Jimmy would patiently show my son how to play the killer riffs that drive the Rolling Stones' "The Last Time" and "(I Can't Get No) Satisfaction" or some other oldie Joe wanted to learn. There was no charge for these lessons. Jimmy was a busy man, he had plenty of other things to do, but he and I had become friends, and that was the kind of thing Jimmy Wilsey did for a friend.
On Christmas day 2018, I was stunned to learn, when I visited the Mabuhay Gardens Facebook group, that on the previous afternoon, Christmas Eve day, my friend James Calvin Wilsey had died. Later, his niece, Aubrey Baca, told me his death was due to "overall organ failure." Jimmy, who played on the first four Chris Isaak albums and released one solo album, was only 61.
"Jimmy was a real sweet guy," Penelope Houston, leader of San Francisco's greatest punk band, the Avengers, a band Jimmy was an original member of in the late '70s, told me recently. "He was like my kid brother. His sense of humor was really unusual, he was a wit. He was never unkind. But very, very funny. And very smart."
"Soft-spoken, funny. Very funny," said Erik Jacobsen, who produced the four Chris Isaak albums Jimmy played on. "He was not a guy who would go on conversational rants. Kind of a man of few words. I never remember him raising his voice or getting real angry. He was quiet. Just as soon shrug his shoulders. He was not a troublemaker in the group [Isaak's band, Silvertone]. He always was there. Good guy."
He was, as his friends agree, a smart, generous, tremendously talented man, an early adopter of digital music software and equipment for recording and live performance who in the early '90s was a consultant with Apple. For years he shared his knowledge about everything from his music business expertise to specifics on how he got his sound with members of an online musician forum.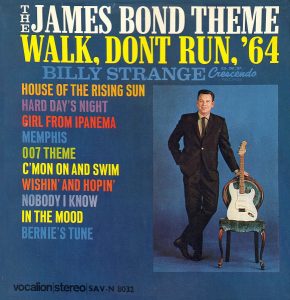 He was a pop culture expert, obsessed with music, film and art. "He knew everything culturally," said one of his friends, musician Todd Eckart. "I mean if you talked about Billy Strange, he would say, 'Oh yeah, he played on this song by Nancy Sinatra.' His knowledge was impeccable." Sadly, Jimmy struggled with drug addiction off and on for over 35 years, and it ultimately destroyed him.
"The Wilsey Sound"
Jimmy Wilsey was a world-class guitar player, and one of the most underrated. He should have been included in Rolling Stone's list of the top 100 guitarists. "[Jimmy was a] great San Francisco musician," Patti Smith guitarist Lenny Kaye said on stage at Smith's January 12, 2019 Fillmore Auditorium show, where he dedicated a cover of the Avengers' "The American In Me" to Wilsey and Wilsey's good friend, Penelope Houston. "A good guy and a great guitar player."
It was Wilsey who wrote the mesmerizing introductory riff for Chris Isaak's "Wicked Game," which reached number two on the Billboard Top 100 in 1991 and charted in the Top Ten in nine countries. "Wicked Game" is on albums and singles that have sold over five million copies; the song has been streamed nearly one hundred million times on Spotify and another twenty million on YouTube. It was used in major 1990s sitcoms including Beverly Hills 90210, Melrose Place and Friends.
"Wilsey's riff [opening "Wicked Game"] remains one of the most iconic riffs of the last 50 years," wrote Alex Green in an obit that ran on the Stereo Embers online magazine that he edits.
In a rave review of Isaak and his band that ran in the San Francisco Chronicle in the '80s, rock critic Joel Selvin celebrated "the Wilsey Sound," noting that "the vision may be Isaak's; the sound is Wilsey's."
Wilsey called that sound "nitro twang."
"In terms of the feeling Jimmy was able to put into a song with the wang bar and the tremolo and effects – Jimmy had a really magical touch," said producer Jacobsen. "Atmospheric, that's the word."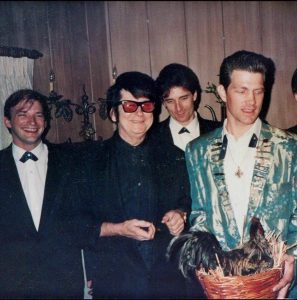 "Jesus! He played one of the most memorable licks of all time in music with 'Wicked Game,' " a fan named Rick Bartlett posted online, and there have been hundreds of other posts on Facebook and elsewhere – fans mourning his death, praising his playing.
"His name is not known as much as it could be I suppose," Chris Isaak's bass player, Rowland Salley, who played in the band with Wilsey for nine years, told me. "But anyone who hears the first strains of 'Wicked Game' will automatically stop to listen to the rest of the song because that opening guitar intro is just so good. That alone gives Jimmy direct credit. I'm always asked… 'who was that guitar player?' to which I respond… 'have you got a minute?'"
Influenced by such guitarists as Scotty Moore, Duane Eddy, Hank B. Marvin of the Shadows, Billy Strange and James Burton, Wilsey developed a unique stylized sound. Salley called him a "sonic inventor." He was master of less-is-more, at times seeming to play as few notes as was possible. The dreamy, mysterioso opening riff that defines "Wicked Game," the riff that made the song a hit, consists of two sustained notes. During Isaak ballads like "Funeral in the Rain" and "Western Stars," and, decades later, an unreleased version of Delaney and Bonnie's "Superstar" (covered by the Carpenters), Wilsey's "magical touch," as producer Jacobsen put it, seemed to materialize into sound an internal sadness that he never overcame.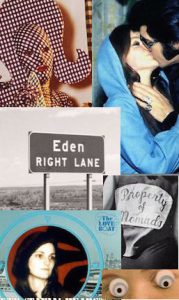 My theory is that Jimmy's sense of humor, a black humor, which many of his friends mentioned when I spoke to them, was his way of dealing with that sadness, an attempt to escape it. In my many interactions with Jimmy, there was always a dry sarcasm, unless we were discussing the music he loved so passionately.
Take a look at his Facebook page and you'll find countless photos that reflect Wilsey's offbeat sensibility: a roadside exit sign for "Eden"; an open briefcase containing a hatchet, switchblade and bottle of booze; pythons; a Prince doll; one of the Hell's Angels Nomads with his arm around a woman wearing a blouse with "Property of Nomads" on the back; more pythons; Kim Jong-un with Wilsey's comment: "Stuffed animals hump as Kim enjoys a smoke in the kid's room." Plus Marc Bolan, Iggy, Little Richard, Elvis, Lou Reed, Janis Joplin, more Elvis, a Trips Festival poster, Sly Stone, Picasso, Alfred Hitchcock, Kiss and Quiet Riot. Plus many photos of Priscilla and Elvis Presley. And so much more. He had a secret Facebook group called The Esquires where 160 of his friends and associates posted all manner of quirky jokes and bizarre stories. "For the first two years he and I posted a lot of stuff about horrible things in Florida," said his friend, artist/designer/photographer Hugh Brown.
"The Love of My Life"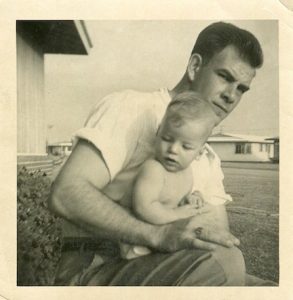 James Calvin Wilsey was born in Logansport, Indiana on July 12, 1957. His father Donald was in the service and the family moved around a lot. Eventually they settled in Florissant, MO, a town 16 miles north of St. Louis. "I grew up around music," Wilsey told me in 1991. "My sister was always playing the Beatles, the Stones, Herman's Hermits."
In high school he started playing an old Harmony steel-string guitar that his parents had, then took some lessons. "I had no real goal – I just liked to play," he said. "All my friends were 10 times better than me. I thought I'd never be any good. It was a hobby. I was more interested in painting and art."
"Jimmy was a fixture at our house in the '70s," Jane Elizabeth Fisher posted on Facebook. "He and my brother Steve were best friends and guitar playing buddies. Jimmy was the first kid to cut his hair short and wear pointy blue suede shoes. How he wasn't beaten up regularly by red neck suburban St. Louis jocks is a testament to his charm."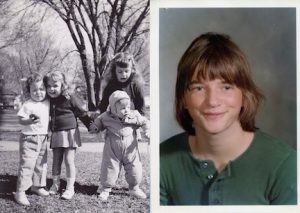 Claudia Summers became his girlfriend shortly before he graduated in 1975. "He was my high school sweetheart and the love of my life," said Summers, who was 17 when she started dating the boy she still calls Jim.
Though he "played his guitar a ton," Summers said Wilsey was set on being an artist when they first got together. "He painted Kandinsky type paintings with an airbrush. We used to go to this spot off the Mississippi. There were cornfields and trees and a stream and we would dream. Jim about being an artist and I wanted to be a writer. We would dream big. We couldn't wait to get out of St. Louis."
"I had to get out," Wilsey told me during a 1986 interview.
"He was the most generous and supportive man I had ever met," Summers said. "For a boy in the '70s, he was very progressive. He was so knowledgeable about music. He turned me on to the Stooges and the Velvet Underground. He could make you hear things you didn't even know were there."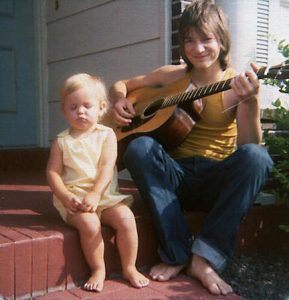 Art brought him to San Francisco in August of 1976 to attend the Academy of Art College. That was the year the first Ramones' album was released, and right when punk was exploding in London. "There were no clubs or local bands in St. Louis," Wilsey told me. "I got to San Francisco and all this stuff was going on."
Summers followed Wilsey to San Francisco, and for a while they lived together. "Our relationship became tumultuous," she told me.
Trying to explain the kind of generous, caring person Wilsey was, Summers told me that one night – this was a while after their relationship had ended – she was assaulted and badly beaten. When she got back to her apartment, she called her ex-boyfriend. "All I said was his name and he dropped the phone and ran to where I lived and nursed me and cared for me for a solid week. Never left my side."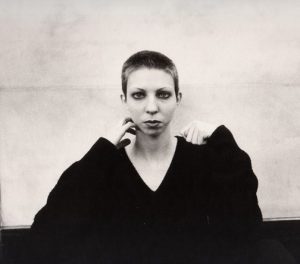 In December 1976 the first San Francisco punk show took place at the Mabuhay Gardens, a Filipino restaurant on Broadway in North Beach. Punk bands including The Nuns, and Crime played the Fab Mab.
Danny O'Brien (soon to be known as Danny Furious), a student at the San Francisco Art Institute, was excited by the new scene. He asked his friend, Greg Ingraham, to come to San Francisco to start a band, Penelope Houston told me.  O'Brien knew two young women at the Art Institute, Amy Gassner (now Amy Gassner Starks), who had moved to San Francisco from Memphis to study film at the Art Institute (in Memphis Gassner had worked for the great Southern photographer, William Eggleston) and Houston. "They wanted me to be the singer," said Starks. "I said no. I was so shy back then. So they asked Penelope. She was perfect."
Their band was the Avengers – Furious, drums; Ingraham, guitar; Houston, vocals; and Jonathan Postal, bass – and the Avengers soon became Mabuhay regulars.Wilsey, who frequented the Mabuhay, dug the Avengers. One evening he ran into Houston at poet Lawrence Ferlinghetti's City Lights bookstore, just down the street from the Mabuhay. "I asked Penelope Houston if she needed a guitar player," he told me. "She said no, but did I play bass? I lied. So, I sold my guitar and bought a bass and was in the Avengers the next day."
According to Danny Furious, the group had two sex symbols: Houston and Wilsey. "He was brilliant," Furious said. "Things skyrocketed [for the Avengers] after Jimmy joined."
He was 19 at the time. "He was super cute as a teenager," Houston recalled during a recent conversation. "Adorably cute. He was a good addition. He just fit in perfectly. Girls loved Jimmy. He always had super young girlfriends. He had this one girlfriend who was 15 and her father was a cop. I was like, 'Jimmy what are you doing. She's 15!'"
Houston said that at the time her and Danny Furious were a couple. "Jimmy lived with us in our apartment for a while," Houston said. "Jimmy was like the kid brother."
After Wilsey and Summers broke up, he became involved with Amy Starks. "He was a generous, kind, loving person. We went out together for about a year," Starks said. "I went to every single Avengers show. Jimmy had this big shock of died blond hair that made him look like a rooster. Him and Penelope looked like sister and brother in a way sometimes. And he was very muscular at the time. He was a very athletic bass player. They were jumping all over the stage."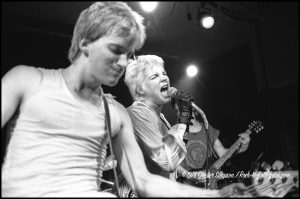 While they were together Wilsey gave Starks a Gibson ES-335 electric guitar he'd bought in a St. Louis pawnshop. "Well he just gave it to me because he liked me and I had played guitar since I was 14," Starks said. "Plus he was mostly playing bass at the time."
As a musician in a popular local band, Wilsey influenced members of both the Dead Kennedy's and Flipper, who became two of San Francisco's important punk bands. "Jimmy Wilsey of the Avengers was a young musician doing really interesting stuff that was really supportive of the song," Klaus Flouride, bassist for the Dead Kennedys, said in an interview with the online site, MusicRadar. "He would do octaves, a simple but a really good idea, and I took that and ran with it with the Dead Kennedys."
When the Sex Pistols came to San Francisco to play Winterland on January 14, 1978, it was the Avengers who went on right before them. Recalling that night, Wilsey posted on Facebook that he was "Scared shitless stage left wings waiting to play… This was insane, I felt like we were the lion food getting ready to be eaten at the coliseum."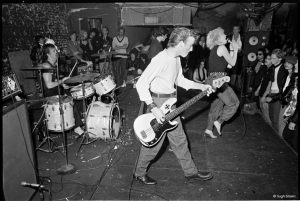 Some fans at the Winterland show thought the Avengers, not the Sex Pistols, triumphed that night. "Watching Jimmy and Penelope Houston in the Avengers absolutely crush the Pistols at Winterland is a memory that's never going to leave me…" wrote Mark Hayes on Facebook following Jimmy's death.
Critic Greil Marcus on the Avengers: "San Francisco's best punk band – in their moments they were, you knew, better than any other band playing that night anywhere in the world."
As in New York, London and LA, hard drugs were a part of the SF punk scene. Although Wilsey apparently didn't start using heroin until the early '80s, his good friend Michael Kowalsky, lyricist for San Francisco punks U.X.A., died of an overdose in July 1978. Starks said Kowalski's death was one reason she left San Francisco. Novelist Jennifer Egan, who wrote about the Mabuhay punk scene in her novel, "A Visit from the Goon Squad," frequented the Mabuhay regularly in 1978; she told me she had friends in the scene who "who sort of disappeared into" heroin addiction.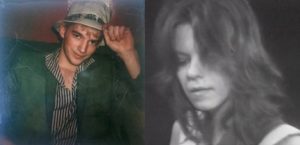 Later in 1978, after Wilsey and Amy Starks broke up, Starks returned to Memphis; she brought along the Gibson guitar Wilsey gave her. "Alex [Chilton, of the Box Tops and Big Star fame] loved that guitar more than anything on earth," Starks, a close friend of Chilton's, told me. "He would come over to my house and play it for hours and hours. He played it at a lot of  [Tav Falco and the] Panther Burns gigs. I'd moved in with Tav… Well, Alex's girlfriend got mad one night and broke it onstage. That's rock 'n' roll. I got the neck repaired and I remember after breaking up with Tav I sold that guitar and Alex never forgave me. Never. It ended up in a fire I think and then it ended up in a pawnshop in Knoxville. So Jimmy's guitar had all these adventures. And I remember telling Jimmy the story and he loved it. He laughed. I made him laugh."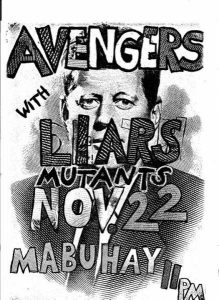 After the Winterland gig, Sex Pistols' guitarist Steve Jones took the Avengers into Different Fur Studios and produced some songs, but the Avengers were unable to get a record deal and while together only had one-three song EP released (by Dangerhouse in 1977). They played their final show at San Francisco's Geary Temple on June 22, 1979.  "We were worn down by the apathy of popular culture," Penelope Houston said during an interview for the Vindictive Punk website.
"Deadly Funny and Quick Witted"
In 1980 an unknown Chris Isaak began commuting between Stockton, where he grew up, and San Francisco. With the help of manager Mark Plummer, Isaak put together a rockabilly trio that he named after the brand name of one of his guitars: Silvertone. "They were playing a lot of covers, rockabilly stuff. 'Crazy Legs' by Gene Vincent. Carl Perkins stuff," Wilsey said when I interviewed him in 1986.
Plummer said he tried to get Wilsey into the band but the guitarist was hesitant; Wilsey was willing to do sound for Silvertone, and started showing Isaak lead guitar parts. Soon they were jamming together. "Jimmy was telling me about this guy he had 'discovered' – that would be Chris Isaak," said drummer Danny Furious, who was living in the same house as Wilsey. "They would come to my living space and jam. I would play with them. They rehearsed at least three times in the basement."
In a December 25, 2018 Facebook post, a day after Wilsey's death, Isaak recalled, "I met Jimmy and we hit it off right away. He was very quiet, soft-spoken but also deadly funny and quick witted. Nobody made me laugh like Jimmy. I remember him sitting in with my band playing 'Be-Bop-a-Lula' and him tearing it up on guitar. That moved me from lead guitar to rhythm and he was in the band."
Wilsey himself recalled it differently. "His rockabilly band broke up and Chris and I put a new band together with the same drummer [John Silvers] and a bass player [Jamie Ayres]," Wilsey explained in 1986. "One thing that impressed me, he was ambitious. Chris and I both felt, this is what we want to do, we've got to try real hard and go as far with this as we can go with it."
With Wilsey and Isaak leading the band, the Silvertone sound changed. "'Gone Ridin' ' was one of the first songs Chris wrote," said Plummer, Silvertone's first manager. "Well after Jimmy joined, he lifted 'Gone Ridin'' from interesting – it went somewhere else when Jimmy played his leads."
The two musicians shared a sensibility that translated into an image and sound for Silvertone that on the surface seemed a remake of the past, only it was a past that never actually existed. Sure they all wore matching suits, like bands from the '50s and early '60s, but tiki necklaces? Their first music video, for the song "Dancin'," drew heavily from Orson Welles's Touch of Evil and Bo Diddley's performance in The Big TNT Show, but who ever imagined a merging of those influences? Sure the music drew on Roy Orbison, Elvis, and Wilsey's favorite guitarists, but when you listened closely it didn't sound like the music of Orbison or Elvis, and at times there were also synthesizers and drum machines bringing it into the present.
Among the many musicians who influenced Wilsey was Shadows' guitarist Hank B. Marvin. "Hank's guitar sounded a lot like what I was trying to achieve, but they had already done it, and better, many years before," Wilsey wrote in an online message to a fan.
"Hank's guitar had a range of subtlety and an emotional quality that I never heard in, say, the Ventures… to me it was a whole different thing. I don't think I ever really 'copied' Hank's style, I was already using the same guitar (Stratocaster) with the vibrato and a clean sound with echo and reverb – but the power and beauty of the melody in the music they made was an affirmation to me that I was heading in the right direction, and I never looked back. The Shadows have continued to inspire me ever since."
Erik Jacobsen was looking for talent. He had produced seven Top 10 hits for the Lovin' Spoonful in 1964. In 1969 he produced another Top Ten hit with Norman Greenbaum's "Spirit in the Sky," which sold two million copies. But by 1981, Jacobsen's hit-making days seemed to be over. He saw Silvertone that year at a San Francisco Art Institute show. "Erik came to that really crazy night at the Art Institute," Plummer said. "There were so many people down in that basement there. It was tremendously exciting but nothing was in tune and Erik just loved it."
Jacobsen quickly became co-manager and producer of Silvertone. "I was reborn with these guys," the producer told me in 1982. "It's an opportunity I didn't know I was ever going to have again."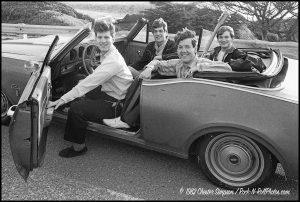 When I spoke to Jacobsen recently about Jimmy, he said, "I liked Jimmy's guitar playing a lot from the git. He did some tremendous work. He added an awful lot to Chris's stuff, as you well know."
Jacobsen told me that at one point Isaak and Wilsey talked about forming a songwriting partnership. "They were going to be songwriting partners," Jacobsen said. "A few of the songs were kinda written out of Jimmy's guitar parts. Chris would hear a bit and start playing and Jimmy's part would be incorporated into the composition. Chris offered him 5% to co-write with him. That was one of the many types of things that struck Jimmy the wrong way."
Dropping the original Silvertone rhythm section in 1982, Isaak and Wilsey worked together on songs and demos for several years. The first album, 1985's Silvertone, recorded by Isaak, Wilsey and session players, and produced by Jacobsen, sold all of 14,000 copies; a second album, 1986's Chris Isaak, didn't do much better.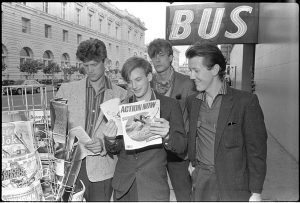 It was in the early '80s that drugs entered the picture. "He [Jimmy] started using heroin," said rock photographer Chester Simpson, who photographed Jimmy when he was in both the Avengers and Silvertone. Simpson was himself smoking Persian Brown heroin at the time; he subsequently went cold turkey and put hard drugs behind him. "There was a dealer who sold Persian Brown, down the street from this coffee shop, where I would get my heroin from. I was over there getting ready to leave and there was a knock at the door and then Jimmy was coming in the door. We sort of looked at each other. And I knew why he was there."
Simpson also saw Wilsey at the coffee shop near the dealer's place, close to the corner of Polk and Green streets. "I would go there and Jimmy would be there in the evenings sometimes and I'd catch him nodding out."
Simpson said that some years later, in August 1987, Wilsey, Isaak and the band played the 9:30 Club in DC."He was clean then," Simpson said. "They were hitting their stride. There were a lot of good things in the works. And then a couple of years later I heard he'd gotten back into heroin."
A Silvertone setlist from 1985.

During the sessions for Isaak's third album, Wilsey was key to the recording of  "Wicked Game." "He came up with that [guitar] riff and programmed the Roland drum machine," said Todd Eckart, a singer, bandleader and guitar player who was one of Jimmy's friends. "Jimmy said he just came up with that [guitar] riff and Chris was like, 'That's it!'"
"Wicked Game," included on the 1989 album, Heart Shaped World, was first released as a single that same year. It flopped, but then David Lynch included an instrumental version – essentially Wilsey's guitar playing and the rhythm tracks – in his film "Wild At Heart." Lee Chesnut, music director at Power 99, an Atlanta rock station, saw "Wild at Heart" three times, and loved what he called "this hypnotic instrumental." When Chesnut got a copy of the soundtrack album, what he found instead of the instrumental was a version with "this incredible cool vocal." In 1990, a year and a half after Heart Shaped World was released, Chesnut added the song to the Power 99 playlist; four months later "Wicked Game" was in the Top Ten.
But success came too late. Wilsey was fed up working with Isaak who, according to Jacobsen, made band members sign nondisclosure agreements. There was also a troubled relationship with an actress that took a heavy emotional toll on the guitarist. And the drugs.
"I was very close with Jimmy and it got to the point, he really couldn't stand Chris' guts," Jacobsen said. "That's what it boiled down to. It was somewhere around the time when he got into heavy drugs. And then we had some rehearsals where Jimmy couldn't concentrate. He couldn't even remember the chords. I don't know if he was fired or he quit, but it was very very plain that everything between those two as partners was over. And that was that."
In 1993, after 12 years of working with Isaak, and following the completion of the fourth album, San Francisco Days, Wilsey and Isaak parted ways. Asked why he left Isaak, Wilsey said during a 2008 interview with the Australian magazine Something Else, "Technically, under contract I'm not even really supposed to talk about Chris."
The Stolen Bicycle
I met Jimmy on February 6, 1982 at a Silvertone gig at the Berkeley Square, a now defunct club that was located on University Avenue. Between then and 1991 we became friends, and when he got back from touring in the midst of the "Wicked Game" success, we began hanging out. I was starting an indie label, National Records, and tried to convince Jimmy he should record an instrumental album for me. I suggested that he could mix covers with some original material. I would visit him at his apartment in the Haight, and would always find him in front of his Apple Macintosh ll computer. He was using Deck, a groundbreaking four-track software program, and recording with the computer. He told me at the time that he and Jacobsen used Deck and another program, Sound Tools, to do the edit of "Wicked Game" that became the hit. On one visit, he was recording the Mustangs' surf instrumental, "Jack the Ripper"; on another he played me his version of "Strawberry Fields Forever." Both sounded terrific.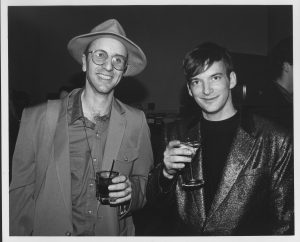 Jimmy was a soft-spoken guy obsessed with music, guitars, technology, and Eames furniture. He would seek out used Eames chairs and other items at antique and junk stores. He would have what he called "one week obsessions" with a particular artist, and mentioned Waylon Jennings as one example. One time he played me the soundtrack for a 1962 film called "Beat Girl" by John Barry featuring guitarist Vic Flick; that soundtrack was the precursor to the John Barry-scored James Bond soundtracks, which also featured Flick.
Although Wilsey didn't end up recording that solo album for me, we continued to hang out and he joined me and others at the San Francisco recording studio in 1992 where the Flamin' Groovies (with Kenny Dale Johnson of Chris Isaak's band on drums) recorded tracks for Rock Juice, an album I released on National. He was there the day we shot a crazy video for a cover of "Sealed With a Kiss" (head Groovie Cyril Jordan asked Wilsey to play a solo on "Sealed With a Kiss," but he declined) and came with me and others on a day trip to Santa Cruz where I filmed a young woman, Lisa Palac, on the beach as the love interest in the video, using an old Super 8 camera. Jimmy also shot footage that day using a video camera. After the filming we stopped at a used guitar store in Santa Cruz and Jimmy helped me pick out a gold Stratocaster. When we got back to his place he helped me restring it to get that Wilsey twang.
One of Jimmy's obsessions at the time was the Rolling Stones. He had a lot of Stones' videotapes including the Jean-Luc Godard film "One + One," and when he learned what a major Stones' fan I was he duped copies of all his Stones' videos for me. As we continued to hang out, he asked me to manage him, and I tried that for a month or so, but I couldn't get record label interest; now what I think is word must have spread about his drug use. Toward the end of the period we hung out he started acting flakey, couldn't get anything recorded at his home studio and always had an excuse. One day he phoned me, sounding spaced, to say he'd bought a new bicycle, left it outside his bank without locking it, and when he came out it was gone. Then he stopped answering his phone, and the next thing I heard he'd moved to Los Angeles where he "continued struggle with his drug use," according to his niece.
Space-Age Hillbilly Stuff
Her name was Winter, and she was a young, strikingly beautiful, self-described punk. Wilsey met Winter Rosebudd Mullender at Al's Bar in downtown LA. Al's was a gathering place for both underground and more established members of LA's creative community. Writers, visual artists, actors, and musicians including Bret Easton Ellis, Bill Murray, Al Pacino, Chloe Sevigny, Steve Buscemi, Sean Penn and Judd Nelson. It was also a performance space where bands and solo musicians including Beck, Sonic Youth, Nirvana, the Red Hot Chili Peppers and the Fall performed.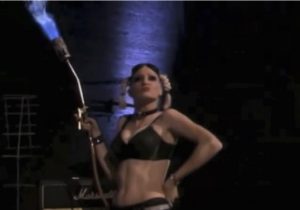 Mullender, who hung out at Al's with her friend, artist Liz McGrath, designed custom lingerie for Trashy Lingerie in LA, a store whose customers have included Dolly Parton, Gwyneth Paltrow and Madonna. She also performed with the band Betty Blowtorch as one of the "flaming-hot, fire-wielding blowtorch girls," as the band's guitarist Sharon Needles put it. Mullender had also used an array of drugs, according to a sarcastic article titled "Parenting 101" she wrote for the January 2018 issue of Punk Globe, including "cocaine, heroin, angel dust, ecstasy, TONS of acid, booze, cigarettes, ding dongs and hoho's (yes, those are drugs too)."
"Winter had a great personality and Jimmy enjoyed her energy," Punk Globe editor Ginger Coyote, a longtime friend of Mullender, wrote me on Facebook. "They soon became an item. Winter supported Jimmy and his music. She was there for him."
Mullender reconnected Wilsey with ex-Weirdos' drummer Nicky Beat, who became one of the original members of Wilsey's late '90s band, the Mysteries. By the time Wilsey went public with the Mysteries in July 1998, I was editor-in-chief of the online music site SonicNet. As soon as I heard Jimmy had a new band, I assigned a story in advance of the Mysteries' gig at Jack's Sugar Shack in LA. Wilsey said at the time he planned to record an album before the end of the year.
"A lot of stuff we're doing is sort of pre-surf," he said during his SonicNet interview. "It's very stylized – kind of space-age hillbilly stuff, little-haunted-house-on-the-prairie music." He told another interviewer the band "was conceived as modernizing the sound of the wide-open Western spaces." At live gigs the repertoire included original material along with covers of songs by Jeff Beck, Duane Eddy, master film composer Elmer Bernstein and the Shadows ("Land of Mystery"). The Mysteries lasted into the early aughts and never made any studio recordings, according to Wilsey.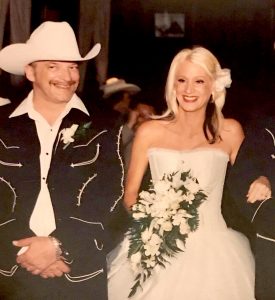 Mullender became pregnant ("knocked up," as she put it in her Punk Globe article) in early 2003; Wilsey married her in Las Vegas that August, and their son, Waylon James Wilsey, was born in December. Wilsey loved Waylon, who is now 15, and was proud of him, his niece Aubrey Baca said. He posted many photos of Waylon on his Facebook page. One photo shows Wilsey and Waylon gazing lovingly at each other. "He had two true loves," Baca said. "His music and his son Waylon."
Later that year Mullender and Wilsey rented an older house in the Eagle Rock neighborhood of LA with "nice wood floors," according to Wilsey's musician friend Todd Eckart. "His house was really cool," said Eckart, who first visited Jimmy there in 2008. "It was built in the '30s or '40s. Jimmy had a lot of eclectic things around. He was really into the old western stuff. Roy Rogers, Gene Autry. Really nice art on the walls. He had gold records for Heart Shaped World and the 'Wicked Game' single on the wall. He was really proud of that."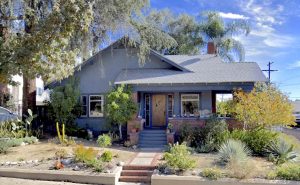 When things were going well at their Eagle Rock home, Coyote wrote me, "They [Wilsey and Mullender] were the perfect couple hosting BBQs and various other get togethers. They complemented each other."
"A Chilly Reunion"
At some point in the aughts, possibly 2006 or 2007, Chris Isaak and Wilsey, who had not seen each other since parting ways in 1993, had their final meeting. "Winter was the person who helped bring together Isaak and Jimmy after years of no contact with one another," Coyote told me.
"As memory serves, it was a chilly reunion in the beginning but Winter mediated and helped with the tension," Coyote continued. "They had not seen each other since Jimmy left the band so after the air cleared they spent the night jamming and remembering the fun times. But that was the only time they had contact as far as I know."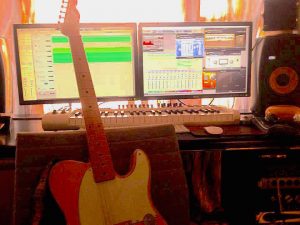 In 2007 Jimmy got serious about actually recording the album he'd been talking about for years. He'd turned the dining room in the Eagle Rock house into a recording studio because, as he wrote in an online post in 2013, "my home studio became the babies room a couple of years ago." To record he utilized a Macintosh computer and digital recording software.
He made enormous progress on his album, but things between Wilsey and Mullender were not going well. "Jimmy loved George Jones and Tammy [Wynette]," Eckart said. "I think he loved them because [their music] reminded him of him and Winter, how tumultuous their love affair was. They were basically the modern George and Tammy meets Sid and Nancy."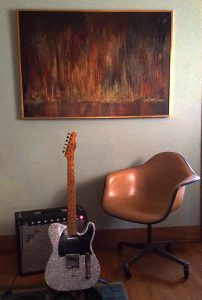 "I was at his house about 15 times," Eckart continued. "He was going through a separation with Winter at the time and they were having legal custody battles. Jimmy was pretty upset about the whole deal. I'd say half the time Waylon was there. He was a little boy. Maybe four or five. He was so dang cute. He loved him. He was the world to Jimmy."
El Dorado, Wilsey's only solo album, a rock tour de force of pre-surf instrumentals with titles like "Untamed" and "Insomnia," was released in 2008; his own description of the then-defunct Mysteries' sound – "space-age hillbilly stuff, little-haunted-house-on-the-prairie music" – perfectly describes El Dorado. Wilsey produced it, wrote all the songs and played all the instruments. Songs included on the album were written as early as 1978 ("Tierra del Fuego"). About a half dozen were written when the Mysteries were together; others more recently.
The album's title was likely based on the 1966 film of the same name directed by Howard Hawks starring John Wayne and one of Isaak's idols, Robert Mitchum, but the title was also a metaphor for the Holy Grail, and it was prescient; though loved by Wilsey's hardcore fans, El Dorado was not a commercial success. The CD version is now out of print; copies sell for as much as $199.99 on Amazon, though one can download an mp3 copy for $8.99 (and most of the music can be listened to for free at YouTube).
On the cover of El Dorado, Wilsey is seen wearing a black cowboy hat, his face in shadows, and a custom black country and western suit designed by Jaime Castaneda, formerly a designer at the fabled Nudie's Rodeo Tailors, the company that made suits for Hank Williams, Elvis, Porter Wagner, Gram Parsons and many others.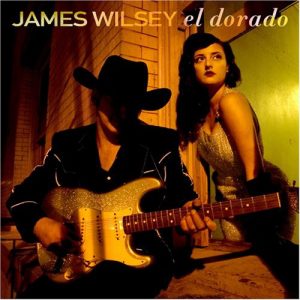 The guitarist also wore his Nudie-style cowboy suit when he made live appearances backed by a drummer, bassist and second guitarist in 2008, including one on January 14 at the annual Deke's Guitar Geek Festival at the Jolly Roger Hotel Ballroom in Anaheim, California during the NAMM music equipment convention. His half hour set can be viewed at YouTube; it's had 6000 views.
There were seven or eight live shows in the LA area following the release of El Dorado, and a well-attended CD release party at Safari Sam's on Sunset Blvd. Two songs not on the album that Wilsey performed live during that time, a cover of "Superstar" and Santo & Johnny's "Sleep Walk," can be seen at YouTube. "My favorite review [of El Dorado] came from a friend who's a police officer here," Wilsey wrote in an online Telecaster forum he participated in from 2005 into 2015. "He said he likes to drive around with it on in his squad car pretending he's a cop gone bad."
Later in 2008, Wilsey and Mullender got a "quick divorce," according to one of Mullender's friends, Miguel Jose.
After the El Dorado gigs, Wilsey rarely performed live. An exception took place in 2009, when he performed at the Alexandria Hotel with his friend Todd Eckart and singer Lori Jo DeWitt. The set included George Jones and Tammy Wynette's  "Something Stupid," the Elvis Presley and Ann Margret duet, "You're the Boss" and Nancy Sinatra's "Bang Bang (You Shot Me Dead)"; it ended with Eckart singing "Wicked Game" with Wilsey playing his unforgettable guitar parts.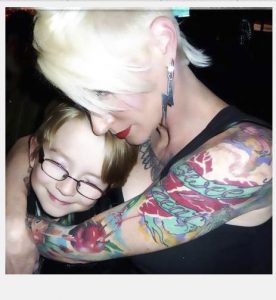 In October 2012, the soundtrack for the film "Killing Them Softly," starring Brad Pitt, was released by Lakeshore Records, the label that released El Dorado; the soundtrack includes a track by Wilsey. An instrumental version of Johnny Cash's "The Man Comes Around," was Wilsey's last recording to be commercially released (although he also played guitar on the band Miss Derringer's cover of "Unchained Melody," included on 2017's The Shadow EP). "The Man Comes Around" shares space on the album with the Velvet Underground's "Heroin."
In an online post in August of 2013, Wilsey said he was making headway on a follow-up album. "Working away at making the next album, somewhere near half-finished and I like it so far. It's a whole different thing than El Dorado."
He was occasionally a guitar for hire. At the Telecaster forum, on August 18, 2013, Wilsey wrote, "This evening I worked on a song for a well-known pop chanteuse and a Hennessy Cognac commercial that will play in Africa. It's a paycheck, jack."
The "pop chanteuse" was Lana Del Rey. He'd been working on guitar parts for Del Rey's "Black Beauty" since at least May of 2013. "At one-point Jimmy told me [over the phone] he was doing tracks at his studio for Lana Del Rey," Amy Starks said.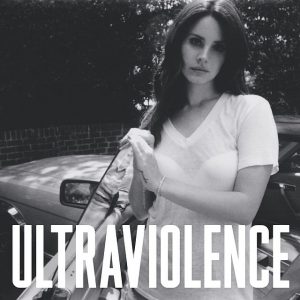 I heard one "Black Beauty" track Wilsey recorded in May that he described as "just practice," and another recorded in August of 2013 described as "new ideas." In both cases, his playing was exquisite. Yet none of Wilsey's guitar tracks appear to have been used by Del Rey for "Black Beauty," which appeared on her 2014 album, Ultraviolence.
"Hooked Again"
In August 2013, Wilsey announced in a post to the Telecaster forum: "…I'm never going to play live again." He said that his time could be better utilized than by performing live, but the real reason was likely his health. He'd contracted Hepatitis C and Cirrhosis of the liver.
A year later, on August 4, 2014, Wilsey texted a friend: "Hey – just wanted to tell you on the down low…. I am inpatient at USC being evaluated for my upcoming liver transplant. Hep c cirrhosis, no fun. I did a year of work to get in here, and made it. Not fucking easy. I shall not only live, I'll thrive. My health will be restored to back before I ever got sick…."
In early September 2014 he had the liver transplant. "From my perspective [based on what he told me] he was well on his way to recovering slowly from the operation," ex-Avenger Danny Furious said.
But his family knew different. "In 2014 Jimmy was recovering from a transplant and was given pain medicine to manage his pain," Wilsey's niece told me. "Jimmy was hooked again. He since continued with his use of drugs and it ended up taking a toll on his body. Living with a 'borrowed' liver won't give you a lifetime but having a borrowed liver while continuing drug use is a recipe for disaster."
Wilsey played live one more time, on November 9, 2014, at a Dangerhouse Records reunion night at the Echoplex. Falling James wrote in the L.A. Weekly: "The Avengers also received the night's first encore, returning for two songs with former bassist James Wilsey, who's best-known for adding distinctive twang and sparkle to Chris Isaak's band Silvertone. Wilsey played guitar on Barrett Strong's 'Money' and the defiantly euphoric 'I Believe in Me,' where Houston stubbornly declared, 'I make my dreams real!'"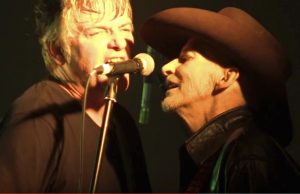 There were no more live gigs, but Wilsey continued to do posts at the Telecaster forum until July 12, 2015, and on Facebook up until a few months before his death. However, at times there were huge gaps in his posting. Between November 2015 and April 2016 he did no posting on his Facebook page.
Whatever Wilsey thought of Chris Isaak back in 1993, by May 2012 he felt differently. In an online post he said, "I spent 12 years working with the guy. If I didn't like him, I would have fired him sooner. Looking back, these early days were the most fun time, and we had a lot of fun times." After that he periodically posted photos on Facebook of himself and Isaak; his last Facebook post, in October 2018, was a photo of the two of them performing in the early '80s.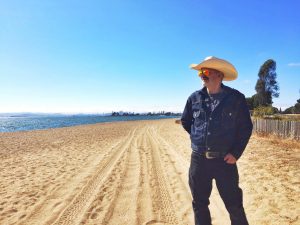 Wilsey left LA for the Bay Area in the summer of 2016 and lived in Alameda, but that didn't work out. He would drop out of sight ("fade away," as Mark Plummer put it) for long periods of time, according to a number of his friends. Penelope Houston said it was difficult to reach Wilsey. "I was trying to get in touch with him. 'Jimmy, I have [Avengers] royalties for you, contact me.' Then I would get something on Facebook chat. [And respond] 'Jimmy you can't just give me an address on Facebook chat. I don't trust that.'" Erik Jacobson said Wilsey was incommunicado in recent years. "He'd say, 'Yeah, I'll see you for lunch next Tuesday and then doesn't call.' There was a kind of flakiness."
Houston said that after Wilsey returned to the Bay Area, "at some point he just disappeared off the face of the earth."
"After We Lost The House"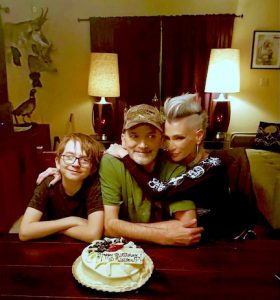 Wilsey surfaced back in LA in early 2017, moving into a different place in Eagle Rock where his ex-wife was living with their son Waylon. Mullender was Punk Globe's "Punk of the Month" in the October 2017 issue. Before long things went seriously wrong for the two of them. At the end of September 2018 Wilsey spoke to Penelope Houston on the phone and told her that he and Mullender were being evicted.
Houston said that Wilsey told her him and Winter were going to move to "Big Bear or move to the desert and 'I'm going to start a studio.' He just had all these dreams of continuing life in a normal fashion and being a musician and recording stuff…. Winter had all these dreams too. Both of them were in this deluded state of not seeing what was really in front of them. That they don't have a place to live."
Houston also said "friends of mine told me that they heard that Jimmy had been hospitalized in October because of this problem with his liver."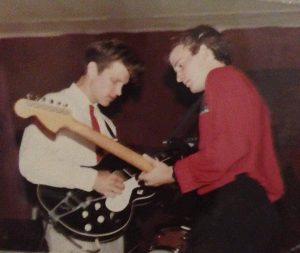 Sometime after their eviction, Mullender sent a Facebook message to a friend that reads in part: "…it's been really rough. After we lost the house Jimmy got sick again, so I've been trying to shuffle him around while literally being homeless. He's getting the Hep C treatment finally, but his body is rejecting the organ. I have some unbelievable stories, too much to type…"
Mullender also wrote that she had plans to "start a new business," and was also about to explore a business opportunity in Medford, Oregon. "We are really excited…and are flying to Medford Tuesday night for a couple days to stay at the farm house and discuss further the opportunity," she continued. "…We are staying in Pasadena tonight and tomorrow, then Medford, then driving back here in a Maserati he's [the man who Mullender was to meet with regarding the 'opportunity'] giving us LOL."
After that, in November, Wilsey's ex-wife dropped out of site. On the evening of December 2, 2018, following a memorial for Legal Weapon singer Kat Arthur, Mullender's friend Daniel Darko told me he and two friends went to Eagle Rock "looking for Winter." They visited a homeless encampment. They didn't find Winter but instead ran into Wilsey, who was wearing his trademark cowboy hat and who, according to Darko, was homeless at the time.
"There's this overpass under which a lot of homeless people have tents," Darko said. "We were asking around, talking to a couple of people. They said Jimmy was around and we looked down the street and there he was. He came walking up, 'Hey guys.'"
It was a cold evening but Wilsey was wearing a t-shirt. "We hung out with him," Darko said. "[We asked him] Are you doing OK? [He said] 'Yeah. Hangin' around here.' Thom [one of Darko's friends] gave him a shirt and he almost started crying. He was very emotional."
In early December Jimmy reached out to his old friend Hugh Brown. "He called me," Brown said. "He was in town and we were talking and he said, 'Hey, do you know any place I could crash? I had sold my house and was staying at this photo studio I shoot at. I told him I didn't have anything. He sounded a little tired. He said he was tired."
Wilsey's niece, Aubrey Baca, is heartbroken by what happened to her uncle. "In 2018 Jimmy ended up losing everything he worked his entire life for (music, family, home, son)," she said.
On December 19, Wilsey called 911, and an ambulance brought the guitarist to LAC+USC Medical Center in L.A.; Aubrey Baca said, "His organs were in distress and were shutting down. He was put on life support to try to help his liver with dialysis, but nothing was working."
Three days before Christmas, Rowland Salley headed for LAC+USC Medical Center where Wilsey was hospitalized and found him in a coma.
"I'd driven to the LA hospital to see him," Salley said. "I took my uke, fully expecting to walk into the room, sit down, talk some turkey and catch up. Even play a few songs. Such was not the case."
For James Calvin Wilsey life ended on the afternoon of Christmas Eve day, at 4:20 pm. "Jimmy just got unlucky with a lot of circumstances that happened," said Silvertone's original manager Mark Plummer. "Jimmy was a rock & roll guy. He took a lot of drugs. A lot of us take tons of drugs and end up OK. With Jimmy something went really wrong… In the end somehow it all crashed him. It's so sad."
Chris Isaak was at his mother Dorothy's house in Stockton when he heard the news. "There's a picture in my mom's living room of me singing, him picking guitar…," Isaak posted on his Facebook page Christmas day. "We were both just kids wanting to make music… We played at crummy bars and clubs for next to nothing, and were thrilled to do it. We were chasing a dream and I like to think we caught ahold of it… Jimmy had so much heart and a great sound… I used to yell, 'Sick 'em Cal!' when he took a guitar solo. I look at his picture now; good looking, cool, young Jimmy and I miss him and I'm so glad I had those times with him. I'm going to put on an old record and listen to my friend. Rest In Peace James Calvin Wilsey."
Wilsey is survived by two sisters, Joyce Baca and Linda Nelson, a niece, Aubrey Baca and a son, Waylon James Wilsey.
"It's a shame he died," said producer Jacobsen. "A shame he left Silvertone, a shame he couldn't get along with Chris and a shame he went on drugs."
His niece and friends hope James Calvin Wilsey will be remembered for his beautiful and mesmerizing guitar playing, his generosity, his quick wit and most of all, his love of his son Waylon, and not for his very human imperfections, which we all have. His signature sound, first developed in the early '80s, lives on, thirty-plus years later. "'Wicked Game,'" said ex-Avengers drummer Danny Furious, is "in constant rotation around the globe."
Please consider making a donation to the Gofundme fundraiser for Jimmy's son, Waylon James Wilsey.
Michael Goldberg, a former Rolling Stone Senior Writer and founder of the original Addicted To Noise online magazine, is author of three rock & roll novels including 2016's "Untitled."