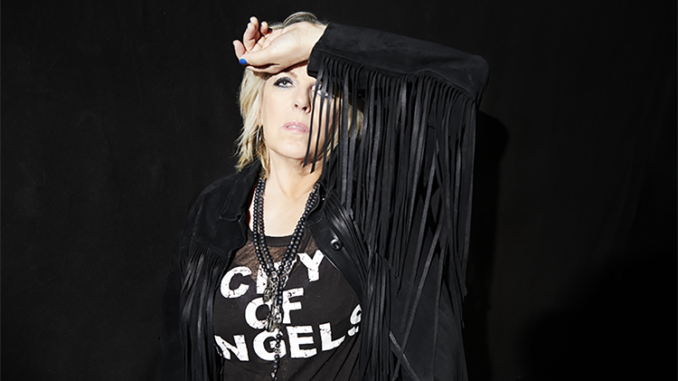 By Brian Wise.
"I always wanted to write the kind of songs that Bob Dylan wrote. He used to do that back in the '60s, like 'Masters of War.' So, it was his time to do that."
"What comes around goes around," sang Dr John and for Lucinda Williams what has come around on her new album is the blues. Fuelled by a healthy anger at the political situation in America, Williams has reached back deep into her past for inspiration.
Williams' debut album Ramblin', recorded at the Malaco studio in Jackson, Mississippi and released way back in 1979, not only got its title from Robert Johnson's 'Ramblin' On My Mind,' but opened with that song. The album contained another two Johnson compositions along with songs from Sleepy John Estes, AP Carter, Hank Williams and Clifton Chenier and Memphis Minnie. 
Forty-one years later, Good Souls Better Angels, opens with 'You Can't Rule Me' – not only a shot at the current US administration – but also inspired by Memphis Minnie. In the same way that the blues expressed raw emotions for an oppressed population, Williams has come full circle and uses it to deliver a powerful message that is perfect for the times. 
When I join Williams on the phone to talk about the new album it is on the cusp of the coronavirus restrictions and just after a tornado ripped through East Nashville where Williams lives with her husband, co-producer and now co-writer Tom Overby. Their house required a new roof but other buildings in the area were flattened.
"It's crazy all that stuff that's going on right now," says Williams. "Between the Tornado in Nashville, the Elections coming up and coronavirus, everybody's a little stressed out right now."
Two days after we spoke, Williams was due to appear on Live From Here, hosted by Chris Thile, at the Kennedy Center in Washington and a week later at Willie Nelson's Luck Reunion show in Austin. The former event was cancelled while the later went online. 
Williams' three scheduled dates with Charles Lloyd & The Marvels in April were also cancelled. In fact, the last time I saw Williams in concert was with Lloyd, playing selections from Vanished Gardens, the wonderful album they recorded together, at last year's New Orleans JazzFest in an inspirational show.
"It was a great experience," recalls Williams. "It's just a whole different thing when I hear my songs with him playing with his band and everything. It just takes it to a whole other place."
What the Vanished Gardens project proved was that Williams has no boundaries to her musical vision and you can clearly hear that on the new album.
Not only has the music come full circle for Williams but she has returned to Nashville – where she previously lived for nine years – and even sought out producer Ray Kennedy, who she worked with on Car Wheels on A Gravel Road in 1998. (Last year she completed a sold-out tour celebrating that album's anniversary).
"He invited us to drop in and kind of do some things and see what we thought," explains Williams. "We weren't necessarily planning on doing the whole album there, but then we got in there and started… just did a couple of tracks and we all were like, 'Wow, this sounds great!' So, we just kept going and we really only took about two weeks.
"We did a few days and then we had to leave to go out do shows and we come back and do a few more days. It was only a couple of weeks of tracking for this album with the band because we didn't have other people come in and do a bunch of stuff. So, it didn't take as long."
You can read the full article online or in print if you subscribe at: http://subscribe.rhythms.com.au
Good Souls Better Angels is available now through Thirty Tigers. The vinyl version contains 5 bonus acoustic tracks.