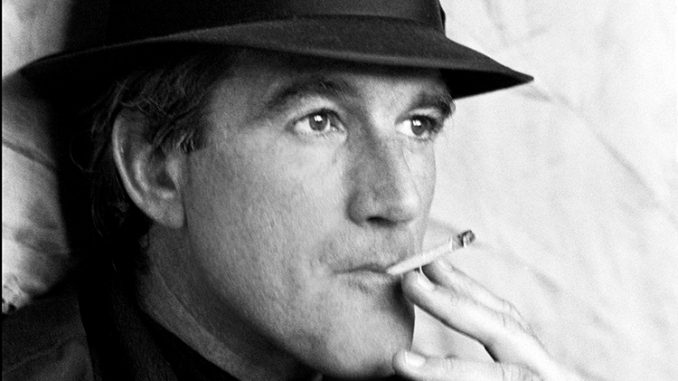 Australian singer-songwriter Mark Gillespie passed away on Thursday November 11 in hospital in Dhaka, Bangladesh, the country in which he had lived for many years.
Gillespie's death was confirmed by a relative and by musician Joe Creighton who worked on Gillespie's early albums. Creighton had said that Gillespie, "came across as a tortured soul with an air of mystery about him."
A friend of Gillespie's, who was working for British Airways when he met him in the early '80s, recalled that Gillespie was working as a volunteer in a children's home in Dhaka, Bangaldesh, and helped build and and run a new home in the village of Sreepur. "Mark played a vital part in establishing what became a safe and secure refuge for hundreds of vulnerable women and children," he recalls. He added that Gillespie "later married a local woman and lived in a typical rural village close by with none of the trappings of western life."
In recent years Gillespie's health declined, which he reported to Rhythms, while late last year his wife died.
Gillespie released four albums between 1980 and 1992, with the first two albums being re-released in recent years by Aztec Records. He also toured Australia supporting Tom Waits, Maria Muldaur and Rodriguez. After his final album he also did some gigs at The Continental Cafe with the band The Casuals. Last year, Gillespie allowed Rhythms magazine to showcase some of his archived recordings in conjunction with a major feature on his career. We called Only Human one of the greatest Australian debut albums of all time.
"Mark Gillespie created a remarkable body of work in a short space of time but he was a reluctant rock star in many ways," wrote one critic. "His recorded legacy should not be overlooked. He was a heartfelt singer / songwriter and Only Human is a classic debut album."
In the feature Joe Creighton also added of Gillespie that: "Going to Bangladesh was a bit of a spiritual quest for him, he just wanted to do something completely different. He was a reluctant rock star. That whole thing of rock 'n' roll, management and the press, he was anti all that. I don't want to speculate too much, but this is what it seemed like to me: he just wanted a break from it all. And then he would come back, record a bit more and then he went again and just didn't come back."

MARK GILLESPIE DISCOGRAPHY
Only Human, 1980
Sweet Nothing, 1982
Ring of Truth, 1983
Flame, 1982
Plus:
Debutantes (two tracks), 1977
Black Tape (cassette), 1978
Photo by Jacqueline Mitelman.