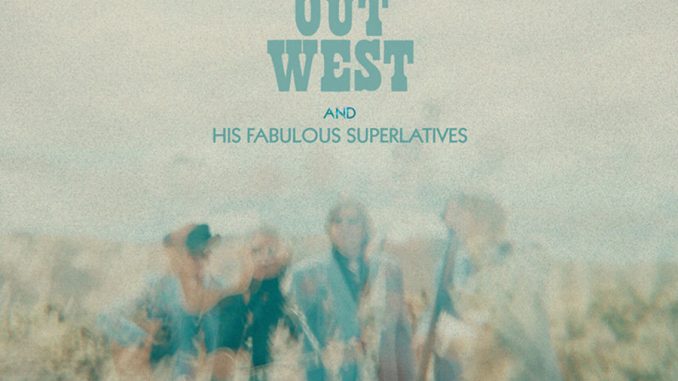 Marty Stuart is about to release his latest album 'Way Out West' and it's an absolute cracker! Along with his amazing band – the Fabulous Superlatives, and producer Mike Campbell from the Heartbreakers, Stuart has produced what may well be his finest album.
The album has a timeless feel – it could have appeared any time in the last 50 years and would fit in perfectly which is a much harder trick than it seems. According to Stuart, his band (Kenny Vaughan on guitar, relative newcomer Chris Scruggs on bass, and Harry Stinson on drums) are the perfect band. 'If I went tomorrow and said we're going to make a didgeridoo record, they would say "ok" and never bat an eye! Whatever comes across the radar, they're capable of authentically playing it – the band of a lifetime!'
'Way Out West' has very much a California feel to it, but more the desert side of the mountains. 'Sorta like a magic carpet ride to the Mojave Desert. That's kinda what I wanted to achieve on this record.' The album opens with the desert wind and Indian chanting and then we are in Morricone/ old Western territory. This is obviously a cinematic experience with an opening scene setter and then some stories. There are a handful of instrumentals on the album and they all feature amazing guitar work with crisp clean guitars telling desert tales of their own. 'As a child Marty Robbins "Gunfighter Ballads" spoke to me very loudly as a child and is obviously an influence.'
'Lost On The Desert' sounds like a lost Marty Robbins classic from that album (it is actually an old Johnny Cash song that now reflects the influence of both artists). 'The imagery of that song grabbed me as a kid and has stuck with me ever since.' I asked Stuart if there was a connection between the name Marty and Marty Robbins. 'My mum did name me after Marty Robbins. Wasn't that a dirty trick! That set the standard up to an unattainable height! I told that to Marty Robbins one time and he said: "Your mother is a woman of impeccable taste."'
'Whole Lotta Highway' has more of a later Byrds sound with Clarence White on guitar. 'You know that's Clarence's guitar that I'm playing. There's a Byrd's album called "Byrdmaniax". On the cover they put plastic masks on their faces so you can see the impressions of all those guys. While I was in the studio Clarence's daughter brought that mask and laid it at my feet while I was recording. So I was playing his guitar and his face was looking at me – no pressure here! I felt the spirit of Clarence was right inside me at that time.'
'Desert Prayer Part 2' is a short accapella wordless hymn that sounds like either The Beach Boys or The Stanley Brothers had dropped into the studio. 'A big part of the Superlatives has been gospel singing – those gospel harmonies! It was like the band sitting around the campfire warming up. But if we got within a hundred miles of The Beach Boys then great!'
The production by Mike Campbell from Tom Petty and the Heartbreakers also deserves praise. The sound on this album is amazing – each instrument is clear and clean and you can hear all of the interaction between band members. The guitars in particular are a joy to hear. 'I wanted to go out west and find somebody who had a different take on things to what I did, but at the same time we were kindred spirits. I love Tom Petty – the songs are incredible – but up under the hood one of the master designers of that sound was Campbell. So I knew he had the chops to apply to our band and it paid off'
This will be one of the album highlights of the year – make sure you grab a copy and keep praying and lobbying for Stuart and the Fabulous Superlatives to make the trip across the Pacific to Australia.