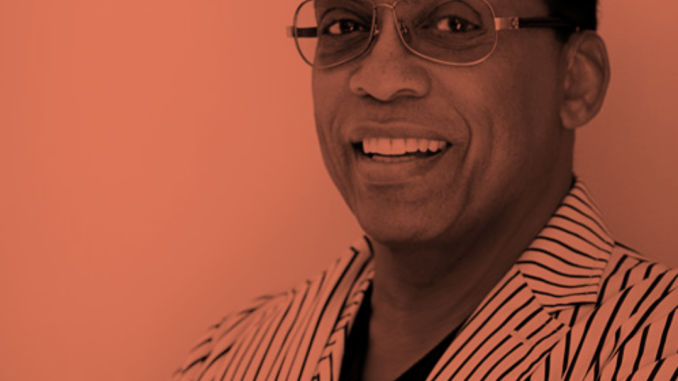 This winter, the Melbourne International Jazz Festival will take over the city with a jam-packed 10-day program filled with premieres, Australian exclusives and international collaborations from May 31 to June 9 2019.
Presenting some of the greatest musicians from all over the globe, local legends from across Australia and events for everyone from the jazz novice to the life-long lover, the Festival will feature more than 500 Australian, international and emerging artists in over 25 iconic venues, concert halls, bars and outdoor spaces across Melbourne and surrounding suburbs.
The twenty-second Festival program includes jazz luminary Herbie Hancock; piano virtuoso Billy Childs; vocalist Lisa Fischer; national jazz treasure Vince Jones; acclaimed bassist and composer Linda May Han Oh with her new work Aventurine; as well as Laura Mvula, José James and Troy Miller re-imagining George Gershwin with the Melbourne Symphony Orchestra.
In his eleventh year as the Melbourne International Jazz Festival Artistic Director Michael Tortoni explained that music is a way of life, "Jazz is a powerful communicator globally – it connects everyone: children, young people, older people and individuals from all communities, races and gender."
"I'm extremely proud of our international reputation. We have so many great musicians from across the globe who want to be part of our inclusive Festival," said Tortoni.
Other visiting international artists include trumpeter Ambrose Akinmusire with an Australian exclusive of his politically charged new album: Origami Harvest; Ghost-Note led by Snarky Puppy's multi-GRAMMY-winning percussion duo Robert "Sput" Searight and Nate Werth; visionary pianist, composer and musical thinker Vijay Iyer and his Trio; and Festival favourite Bill Frisell Trio returning with their distinctive melodic style.
Continuing a commitment to a three-year cultural exchange with the Tokyo and Singapore jazz festivals, MIJF will welcome two international acts that push the boundaries of jazz: Marginal Consort and an international ensemble led by Michael Pignéguy.
Japanese collective Marginal Consort will upend expectations on improvisation at The SUBSTATION, while Perth-based drummer and composer Michael Pignéguy unites eight trailblazing musicians from Malaysia, Singapore and America in a performance that melds Arabic, Latin, funk, soul and classical composition.
The Festival encourages anyone new to jazz to get involved – little music lovers will be introduced into jazz with a family-friendly performance by ARIA recipient Justine Clarke at The Melba Spiegeltent, while Nocturnal at the Melbourne Museum takes a jazz twist with a line up of dynamite acts including Jazz Party, Horns of Leroy featuring Thando and Tanya George.
On the eve of the Festival, the new Jazz Assembly will welcome a mass participatory chorus to congregate and lend their voices in the premiere of a new Festival commission at Federation Square led by prolific Australian vocalist and composer Gian Slater.
More than a third of this year's Festival offers free inclusive events, including the entire Jazz Out West program; Sound Walks from Federation Square; lunchtime city concerts at Southern Cross Lane and St James; and intimate conversations and workshops with visiting international artists at the Close Encounters series held at The Channel.
As the Festival reflects the ongoing evolution of jazz, it is committed to enabling diversity, opportunities and artist development across the whole sector with two programs that shape prospective leaders – the ongoing PBS Young Elder of Jazz and a new initiative, Tomorrow is My Turn.
Bassist and mentor Claire Cross is the inaugural recipient of the new initiative – Tomorrow is My Turn, a leadership program that supports the career development of an emerging Victorian female jazz leader.
As part of Tomorrow is My Turn, Cross will champion diversity in leadership with secondary school students across Melbourne and regional Victoria over two months, culminating in a performance during the Festival with a hand-picked band made up of professional musicians and students from the statewide tour.
Josh Kelly is the eighth PBS Young Elder of Jazz – the $10,000 program supports the development of a new composition, Displacement, that will premiere at The Jazzlab on the opening weekend of the Festival.
Monash University continues their partnership with the Festival and provides jazz students with an opportunity to learn, collaborate and perform with artists in residence pianist Vijay Iyer and trumpeter Ambrose Akinmusire.
Modern Masters 
Herbie Hancock (USA)
Billy Childs – Rebirth (USA)
Ms. Lisa Fischer & Grand Baton (USA)
Vince Jones – A Personal Selection (AUS)
Linda May Han Oh – Aventurine (AUS / USA)
Explorations in Jazz
Ambrose Akinmusire – Origami Harvest (USA)
Ghost-Note (USA)
Lonnie Holley (USA)
Alma Zygier (AUS)
60 Years Of Kind Of Blue: Reflections On A Miles Davis Masterpiece by Ross James Irwin (AUS)
YID! (AUS)
HopeStreet Recordings 2009 – 2019: 10 year anniversary showcase (AUS)
Monash University Jazz Futures featuring Ambrose Akinmusire (AUS / USA)
Elio Villafranca (Cuba / USA)
Marginal Consort (Japan)
Special events
Gershwin Reimagined – Laura Mvula, Jose James, Troy Miller and the MSO (USA / UK / AUS)
Tomorrow is My Turn: Claire Cross (AUS)
Noctural + MIJF (AUS)
Club Sessions – The Jazzlab
Vijay Iyer Trio (USA)
Vijay Iyer & Monash Art Ensemble (USA / AUS)
Songs from My Father (USA)
Bill Frisell Trio (USA))
Rafiq Bhatia (USA)
Miles Okazaki – Work (USA)
Tamil Rogeon – MOMUS (AUS)
Rifzz2000 (AUS)
Josh Kelly – Displacement (PBS Young Elder of Jazz) (AUS)
Michael Pignéguy – From Classic to Contemporary (AUS / MAL / SIN / USA)
Florian Hoefner Group (CAN / USA / AUS)
Jef Neve & Teus Nobel (BEL / NED)
Jamie Oehlers (AUS)
Angela Davis Trio (AUS)
Late Night Jams (Various)
Club Sessions – Lido Jazz Room 
Stephen Magnusson (AUS)
Harriet Allcroft Quintet (AUS)
Daniel Mougerman Quartet (AUS)
Alexander Nettlebeck Quartet (AUS)
James Sherlock Quartet (AUS)
Peter Baylor's Ultrafox (AUS)
BOPSTRETCH (AUS)
Julie O'Hara Quartet (AUS)
Club Sessions – Southside Jazz Room
Tony Gould Quartet Southside (AUS)
Jackie Bornstein Quartet (AUS)
Sam Keevers Trio (AUS)
Emma Gilmartin Quartet (AUS)
Bob Sedergreen and Friends (AUS)
Fem Belling (AUS)
John Scurry's Reverse Swing (AUS)
Paul Williamson Hammond Combo (AUS)
Jazz Out West
The CB3 (AUS)
Kalyani & Isha (AUS)
Tatafu (AUS)
The Concerteenies (AUS)
OJ Kush (AUS)
Ajak Kwai (AUS)
Lil' Somethin Quartet (AUS)
WVR BVBY (AUS)
Jazz On Film
Betty Davis: They Say I'm Different
Bill Evans: Time Remembered
Blue Note Records: Beyond the Notes
Chasing Trane: The John Coltrane Documentary
Clive Davis: The Soundtrack of our Lives
Dingo
Elevator to the Gallows
Miles Ahead
Miles Davis: Birth of Cool
Close Encounters
Ambrose Akinmusire (USA)
Miles Okazaki (USA)
Ghost-Note (USA)
Linda May Han Oh (AUS / USA)
Rafiq Bhatia (USA)
Family event 
Justine Clarke's Big Jazz Adventure (AUS)
Free events
Juilliard Free Lunchtime Jazz (AUS)
Southern Cross Lane Lunchtime Jazz (AUS)
Sound Walks (AUS)
Education partner: Monash University
Artist workshop: Vijay Iyer (USA)
Artist workshop: Ambrose Akinmusire (USA)
Conference and workshops
Australasian Jazz and Improvisation Research Network Conference (AJIRN)
APRA career development workshops