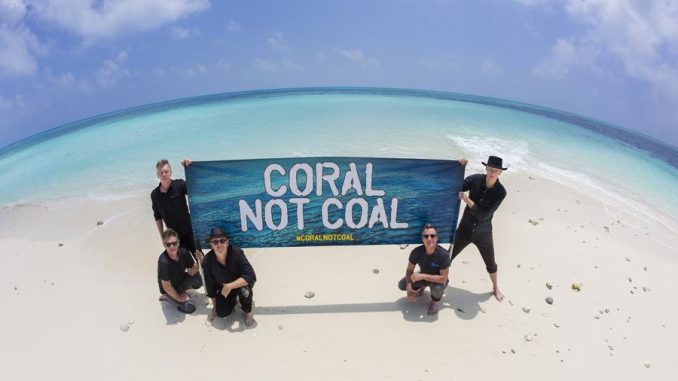 Midnight Oil have added another benefit show to their already extensive Australian tour.
The band will be playing the benefit show called 'One For The Oceans' at the Fremantle Arts Centre on October 29.
The benefit concert will showcase their album "10, 9, 8, 7, 6, 5, 4, 3, 2, 1" in its entirety, along with various other classics.
All profits will benefit charities involved with climate change and reef protection, including The Australian Marine Conservation Society.
This isn't the only benefit show of the Oil's tour, with a similar benefit show being played at the Tanks Arts Centre in Cairns last week.
For more information head to: http://www.midnightoil.com/tour-dates/#australia