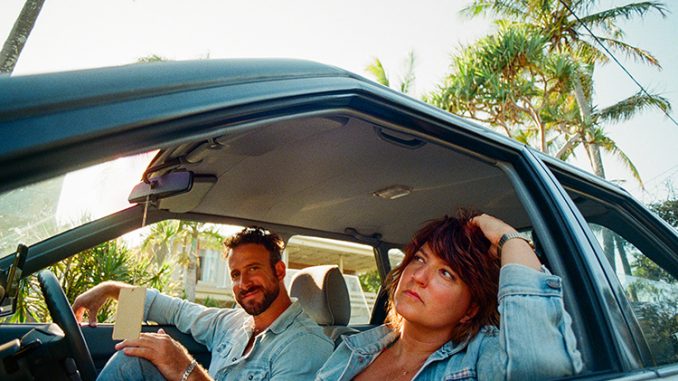 Review by Chris Familton.
MINOR GOLD – MINOR GOLD (Independent)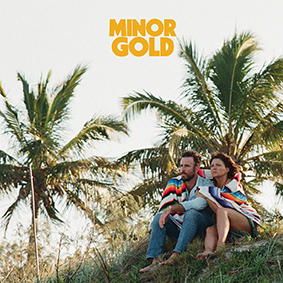 Both members of Minor Gold have already individually carved out successful careers – Tracy McNeil with her band The GoodLife and Dan Parsons with his three solo albums. Partners in music and life, McNeil and Parsons have seamlessly combined their skills as songwriters and singers to produce a symbiotic and endearing set of folk-rock songs.
Lyrics about love, dreams and aspirations are par for the course here and though they tend toward the predictable, there are exceptions, such as the sombre 'Note To Self', its chorus beginning with "Why did I go out tonight, even though I said I don't feel like it." There's a deeper introspection at play that offsets the lighter subject matter elsewhere on the album.
The pair's real superpower is their melodic vocal interplay and sixth-sense harmonies. There's a lush swell and sway as their voices intertwine, constantly throwing up sublime hooks. 'Way With Words' is breezy, light funk, 'Don't Change' is an upbeat, saxophone-enhanced sing-along and 'Around The Bend' blends an '80s shimmer and sheen with the sonics of The War On Drugs. Elsewhere, 'Tumbleweed' is a tropical soft rock reimagining of Paul Simon and closer 'Lover's Race' harnesses the acoustic otherworldliness of Neil Young and Gillian Welch.
Imagine standing at the crossroads, halfway between Laurel Canyon and a sandy palm tree cove. These are the intoxicating sounds you might hear drifting on that summer breeze.