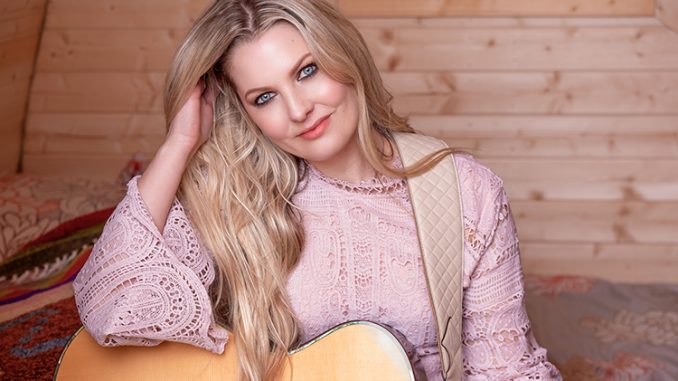 New Zealand's very owncountry singer-songwriter, Miranda Easten is back releasing her new powerful and inspiriting love story, 'Only One'; following the success with her first single, Cowboy Lullaby which is still gaining attention jumping to #16 on the Australian Official Top 40 Country Music Chart.
"It's an uplifting song about proclaiming an unbreakable love for someone, when it feels like no words are adequate or worthy enough," Miranda says. "I'm a sucker for love and other people will find the song very relatable. It's a classic love song."
'Only One' was recorded with world-renowned Greg Haver (Kimbra and Melanie C) at Roundhead Studios in Auckland. The new track will appear on the Christchurch-based musician's debut album, set for release later this year. Collaborators on the project include Greg Haver and New Zealand band, Tiny Ruins. The production is multi-layered, featuring a team of amazing musicians contributing electric guitar, bass, keyboard, drums and omnichord parts for the track. Written in under an hour, Miranda says working on the track with Greg and the team at Roundhead Studios was amazing. "I had to keep pinching myself," she says. "I had a lot of input into the single and, even though it was the first time we had worked together, Greg knew how I wanted it to sound."
Finishing her studies doing the Contemporary Music & Performance at Ara Institute of Canterbury Music Arts, there is no doubt that Miranda has a burning passion for music. In 2014, Miranda formed a duo called The Manuka Set with Vanessa Kelly, who had three #1 hit singles in New Zealand during her time in NZ group Deep Obsession. Miranda has also worked alongside New Zealand singer-songwriter and producer Greg Johnson who is based in LA. Miranda was the executive producer for his album, Swing The Lantern, and collaborated with him on both Stay and Stars & Dreams, released in 2019. Recently, Miranda has been mentored by Sacha Vee, founder of SOLE Music Academy, who has been helping her establish herself as an artist and to bring her vision to life.