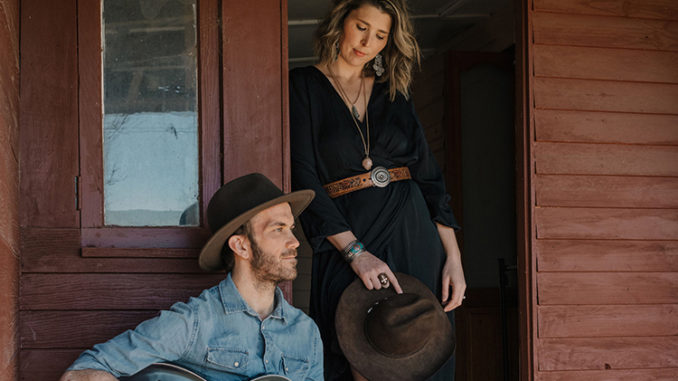 Cielle Montgomery and James Church are Montgomery Church – a blend of acoustic folk, Americana and bluegrass influences, grown and distilled in the Snowy Mountain ranges of country New South Wales.
'Louise' is the first single to be lifted from the 2 time Golden Guitar Award nominated duo's highly anticipated second album, titled Where the Quiet Can Hide. 'Louise' is a sorrowful snapshot of that girl everyone knows. Told through folk-style acoustic finger-picking guitar, heart aching lyrics and those longing country harmonies that bury deep into the soul.
With their organic union of dobro and guitar, harmony vocals and thoughtful songwriting, this captivating duo are enthralling in their dynamic intimacy and offer up some of the sweetest darn sounds being heard around Australia's Alt Country scene right now.
 
Since their formation in 2016, Montgomery Church have been quietly but quickly gathering a fan base who site their undeniable chemistry as a rare and beautiful thing to see live.
 
"Montgomery Church are like the Australian version of Gillian Welch and Dave Rawlings but if Gillian was the daughter of Allison Krauss, sitting on a porch, with tea not whiskey. I'm a tad obsessed. The most graceful duo literally gracing stages right now" Fanny Lumsden 
   
'Louise' was written and recorded in a beautiful old stone cottage in the Snowy Mountain ranges of rural Australia and was produced by 7 time GRAMMY nominee Erick Jaskowiak (Darrell Scott, Crooked Still, Della Mae).
James and Cielle have toured far and wide in their little vintage caravan, Daisy, and graced the stages of many iconic music festivals including Groundwater Country Music Festival, Nannup Music Festival, Queenscliff Music Festival, Woodford Folk Festival, National Folk Festival & Americana Fest in Nashville.
 
The single and upcoming album will be supported by the Where The Quiet Can Hide tour, commencing in June 2021 with VIC and NSW dates to be announced very soon!