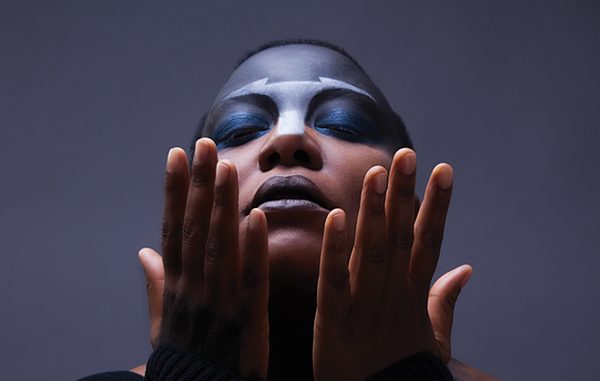 Bluesfest has announced another round of sideshows for five 2019 festival acts: Meshell Ndegeocello, David Gary, Flogging Molly, Lukas Nelson & Promise Of The Real and Shakey Graves.
American singer-songwriter, rapper, multi-instrumentalist and bassist, Meshell Ndegeocello is coming to Sydney to perform a headline show in April. Over the past 25 years Meshell has received significant critical acclaim including 10 Grammy Award nominations and credit for helping spark the neo-soul movement.
After scaling enormous heights with album sales over 12 million (including the highest selling album ever to-date in Ireland with 'White Ladder'), BAFTA, Brit and Grammy nominations, a Q Award, two Ivor Novellos and much more, David Gray returns revitalised with a new perspective, energy and new sound to take to his Australian fanbase.
Quintessential Irish-American Celtic folk/punk band Flogging Molly is leaving California this April to once again dazzle Australia with their wild live performance tactics. Known for their distinctive fusion of traditional Irish music and often abrasive hard-hitting punk rock, their impassioned live show has won the hearts of many Aussies over the past two decades.
Lukas Nelson, the son of Willie Nelson and friend of Bluesfest, is returning to tour Australia with his band Promise Of The Real on the heels of tremendous accolades for his work on Bradley Cooper and Lady Gaga's 'A Star Is Born' soundtrack.
Shakey Graves a.k.a Alejandro Rose-Garcia was born in Austin Texas to a musical family and is best-known for playing a smoky, spectral fusion of blues, folk and rock in a stripped down one-man-band style established in 2007. Up to now, he's been categorized as an Americana singer-songwriter, thanks to his traditionally rooted songs, fluent acoustic-guitar picking, Texas roots and from wearing his cowboy hat, looking like a one-man country band. But, the tag will undoubtedly be dismissed as restrictive and irrelevant once discerning listeners hear his radical new album performed live in Melbourne and Sydney this April.
For further information please see bluesfesttouring.com.au
On-sale dates for ALL artists
Pre-sale 10 am Local Time Wednesday 14th November
On-sale 10 am Local Time Friday 16th November
Venues, dates and ticketing links
David Gray
Sun 14th April 2019, Riverside Theatre Perth
Tickets
Tue 16th April 2019, Enmore Theatre Sydney
Tickets
Sat 20th April 2019, Palais Theatre Melbourne
Flogging Molly
Fri 12th April 2019, Powerstation Auckland
Sun 14th April 2019, HQ Adelaide
Wed 17th April 2019, 170 Russell, Melbourne
Thu 18th April 2019, The Metro Sydney
Lukas Nelson & Promise of the Real
Wed 17th April 2019 The Corner, Melbourne
Thu 18th April 2019, Factory Theatre, Sydney
Tickets
Meshell Ndegeocello
Sat 20th April, The Factory Theatre Sydney
Shakey Graves
Mon 22nd April 2019 The Factory Theatre Sydney
Tue 23rd April 2019, The Corner Melbourne-
Wed 24th April, The Powerstation Auckland NZ