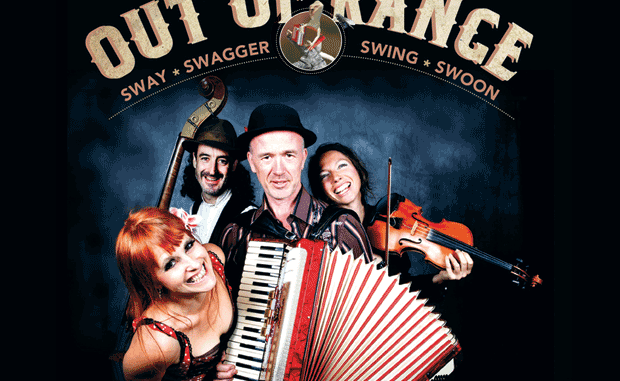 Out Of Range have been announced as the winners of the Play Mullum Songwriting competition.
The competition had the theme of 'Celebration' to coincide with the festivals 10th anniversary, and the winning song by Out Of Range 'Do What You Do' captured the theme.
This year's competition was judged by Norman Parkhill, renowned music supervisor and publisher.
Parkhill elaborated on the competition:
"I was thrilled to be invited to be the judge of this year's Play Mullum Competition."
"I've been a devoted attendee and fan of Mullum Music Festival for 10 years and I'm very much looking forward to being part of the celebration."
The band shared their excitement on the win:
"It's such a great feeling to be recognised for our music in our local town. The winning song, 'Do What You Do' is from our recently recorded, first EP and whilst we like to see ourselves as Genre-Fluid, it is indicative of the joy and energy that we bring to all of our music. Sway, Swagger, Swing, Swoon with us at the Bowlo!"
You can catch Out Of Range at the Mullum Music Festival on Saturday November 18, 1.15pm at the Bowlo.
For more information on the Mullum Music Festival, head to: http://www.mullummusicfestival.com/