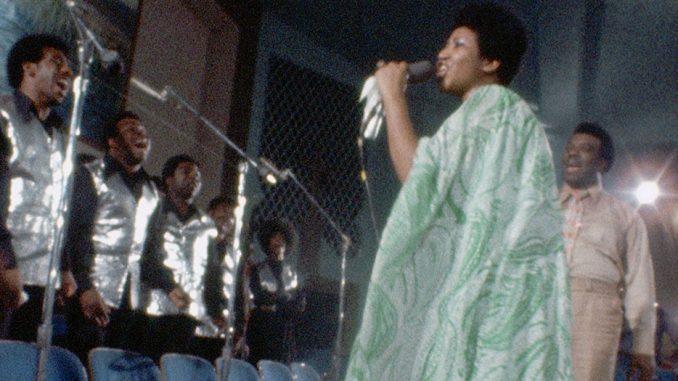 The Melbourne International Film Festival is underway and features an array of music documentaries. For full details and tickets go to: miff.com.au. Here is what you can see.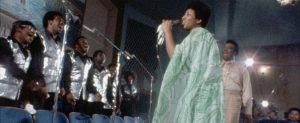 AMAZING GRACE
Aretha Franklin was the daughter of a preacher man who honed her stupendous talents in gospel music. In 1972, aged 29 and at her Grammy-winning peak, she recorded a live album at the New Temple Missionary Baptist Church in Los Angeles. Director Sydney Pollack, then a talented up-and-comer, was there to document Franklin's musical homecoming.
Amazing Grace would become Franklin's biggest-selling album, but sound synchronisation problems kept Pollack's footage in the vault. Then came legal dramas fraught enough to make a film themselves: for her own reasons, Franklin didn't want the footage shown. After her death in 2018, her family gladly gave permission for audiences to witness something truly transcendent.
The power of Amazing Grace is its simple immediacy. The restored film puts you right there in the church, getting uplifted with a congregation of family and friends including Franklin's dad and Mick Jagger. And at its centre is the Queen of Soul, shifting effortlessly from serenity to pure devotion.
"The glorious Aretha Franklin concert documentary Amazing Grace finally emerges 46 years later … an unmitigated joy." – Los Angeles Times
"It's the closest thing to witnessing a miracle." – Rolling Stone
SUNDAY AUGUST 4 12.30PM Plenary 3
FRIDAY AUGUST 16 6.45PM Hoyts 10 & 11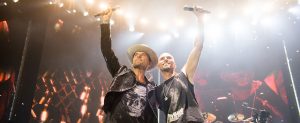 BROS: AFTER THE SCREAMING STOPS
Who would have predicted that a doc about '80s boy band Bros would be hailed as "the best music film since This is Spinal Tap" and even "the best music documentary of all time"? You'll have to see it to believe it.
The Best Documentary winner at the UK's National Film Awards, After the Screaming Stops follows identical twins Matt and Luke Goss's reunion 28 years after they split, professionally and personally. For about 15 minutes in the late 80s, the Goss boys were the core of one of the biggest pop acts in the world, Bros – their debut album, Push, went number 1 in 20 countries and they packed out Wembley Stadium, where they were supported by Salt 'n' Peppa and Debbie Gibson.
They launched themselves into the hearts of millions of teenage "Brosettes" worldwide with a self-fulfilling song called When Will I Be Famous, and as David Soutar and Joe Pearlman's film shows, the twins grabbed hold of that fame and never let go, even as the world did. The film offers a poignant and emotional insight into the perils of fleeting fame – the brothers' personal relationship was shattered, and their attempts to put themselves back together on screen are deeply compelling. But it's Matt and Luke's un-ironic embrace of spouting pithy, self-important and pseudo-philosophical phrases that has audiences frothily recreating Brosmania.
After the Screaming Stops is a remarkably candid and clever pop doc that plays as if scripted by Christopher Guess or Steve Coogan, thanks to its fascinating, tragicomic stars.
"One of the most searing, raw and, at times, unintentionally hilarious documentaries about the impact of fame in recent memory." – Time Out London
FRIDAY AUGUST 02 – 9.15PM – HOYTS 3
SNDAY AUGST 11 – 9.30PM – THE CAPITOL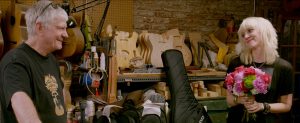 CARMINE STREET GUITARS
Spending an hour or so with guitar-maker Rick Kelly and the many famous faces who visit his shop – an old-school holdout against gentrified New York – is like the best kind of hangout with your friends: affable, funny, full of love and stories.
At the Greenwich Village shop that gives Ron Mann's documentary its title, master luthier Rick Kelly picks up "the bones of old New York" and makes them wail. Rick creates electric guitars using timber from demolished 19th-century buildings – preserving the city's history in sound. His talented young apprentice, Cindy Hulej, teases him for not having a mobile phone or home internet. But this thoughtful, observational portrait celebrates – and mirrors – Rick's old-fashioned warmth, unhurried pace and delight in details.
Welcome to a guitar nerd's dream: your personal invitation to hang out in Rick's curio-packed shop, watching virtuoso musicians test out his work. Settle in for relaxed banter and extended performances from artists including Wilco's Nels Cline, Bob Dylan's axeman Charlie Sexton, Eleanor Friedberger (Fiery Furnaces), legendary jazzmen Bill Frisell and Marc Ribot, Patti Smith's guitarist Lenny Kaye, 'Captain' Kirk Douglas of The Roots, Jamie Hince from The Kills, sometime film director Jim Jarmusch (Sqürl), and many more.
"The most unassuming, sneakily beautiful, goddamn treat of a film I have ever seen. Hyperbole? Nope." – Screen Anarchy
TUESDAY AUGUST 6 – 6.45pm – Kino 1
SUNDAY AUGUST 18 – 11.15AM – HOYTS 3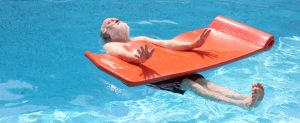 COOL DADDIO: THE SECOND YOUTH OF R. STEVIE MOORE
Four hundred albums in, the secret godfather of indie rock R. Stevie Moore is finally leaving the bedroom.
Son of Nashville session bassist Bob Moore (who played with Elvis and Roy Orbison), Robert Stevie Moore caught the music bug like no other. This self-confessed recluse spent decades creating twisted, catchy beat pop, lo-fi rock and freak-folk, distributing cassettes by mail order to outsider art obsessives.
It took 40 years and over 400 albums for Rolling Stone to proclaim his 1976 compilation Phonography as one of the most significant indie albums ever, for collaborations with XTC and Ariel Pink, for Wire to put him on the cover. Today, his name serves as a secret password in indie rock circles.
Aghast that his talent remained mostly unacknowledged, directors Imogen Putler and Monika Baran spent over a year shadowing the ageing Moore — into his bedroom, onto the stage and out in the world. Featuring ultra-rare footage, music, and cheers from superfans Ariel Pink, MGMT, Mac DeMarco and more, Cool Daddio cements Moore's legacy as one of the weirdest and best.
"R. Stevie Moore may well be the most talented, interesting pop musician never to have released a record on a major label." – Pitchfork
SATURDAY AUGUST 3 – 900PM – KINO 2
SATURDAY AUGUST 17 – 4.00PM – CINEMA NOVA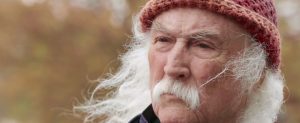 DAVID CROSBY: REMEMBER MY NAME
With producer Cameron Crowe interviewing, David Crosby opens up in a refreshingly honest and revealing documentary.
Founding member of The Byrds and Crosby, Stills & Nash (and later Young), David Crosby holds a unique position in music's pantheon. Like few others, he's a Grammy winner, Woodstock star, multi-million-seller, and double Rock and Roll Hall of Fame inductee. Like no other, he became an emblem of the hope and hedonism of the '60s.
In his autumn years, Crosby bares all to director AJ Eaton and producer Cameron Crowe, who doubles as interviewer throughout. The film that results spans his ageless music, tumultuous high-profile relationships, the damage done by addiction, and the chronic illness that could kill him at any minute. Even if you only know David Crosby as the first initial in CSN, this confession of a mythic life is a revelation. Remember My Name reaches far beyond the rock doc template to reveal the tarnished soul of a generation.
"Crosby makes for a deeply compelling subject as he tackles the regrets he has and reckons with the impact of the choices he's made. His disarming honesty makes this one to watch, regardless if the viewer is a fan of his music or not." – What (Not) To Doc
SUNDAY AUGUST 11 – 4.00PM – SOFITEL ON COLLINS AUDITORIUM
WEDNESDAY AUGUST 14- 6.45PM – HOYTS 3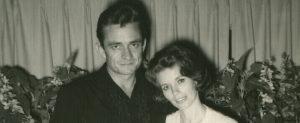 THE GIFT: THE JOURNEY OF JOHNNY CASH
Johnny Cash's story has never been told like this. Thom Zimny's seamless, collage-style oral history refuses to walk the line. Stripped back, essential, like the American Recordings albums Cash made with producer Rick Rubin, it gazes past the myth of the Man in Black and into his soul.
The film's emotional centre is Cash's 1968 performance at Folsom State Prison, California. Zimny (known for his many Bruce Springsteen films) channels the allure of lawlessness that followed the hard-living country singer, but emphasises that Johnny championed "the ones who are held back". Folsom was also a triumphant professional moment within a tumultuous career that slewed between self-sabotage and redemption.
Cash himself narrates from tapes recorded for his 1997 autobiography, while other voices – his friends, children, admirers and music historians – illuminate Zimny's tapestry of archival photos and footage. Both devoted fans and newcomers who only know Cash's legend will be thrilled by this film's insistence on his humanity.
"A richly textured portrait infused with sympathetic but unvarnished honesty, one that likely will endure as necessary source material for any future biographer." – Variety
Guests: Thom Zimny
SATURDAY AUGUST 3 – 1.15PM – FORUM THEATRE
MONDAY AUGUST 5 – 6.45PM – SOFITEL MELBOURNE ON COLLINS AUDITORIUM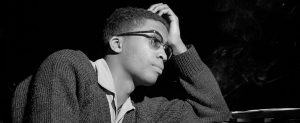 IT MUST SCHWING! THE BLUE NOTE STORY
The impeccably stylish history of legendary jazz label Blue Note, executive produced by Wim Wenders.
After escaping Nazi Berlin, childhood friends Alfred Lion and Francis Wolff reunited in New York City in 1939 and created one of the most influential jazz labels in history. The giants they enlisted – Miles Davis, John Coltrane, Thelonious Monk, Herbie Hancock, Ornette Coleman – shaped Blue Note's quintessential cool.
The label's reign spanned the civil rights movement, mapped the evolution from boogie woogie to bebop, and birthed a design style (regularly featuring Wolff's photography) that defined the jazz age and is still imitated today.
Director Eric Friedler recreates Wolff and Lion's vision of the true American art form through moody animation, indelible photographs and footage, contemporary insider interviews (including Quincy Jones, Herbie Hancock and Sonny Rollins) and, of course, the music.
"An unusually lustrous gem." – The Wall Street Journal
Guests: Eric Friedler
SUNDAY AUGUST 11 – 11.00AM – HOYTS 3
MONDAY AUGUST 12 – KINO 1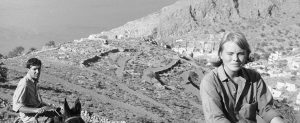 MARIANNE & LEONARD: WORDS OF LOVE
Veteran British documentary-maker Nick Broomfield offers a highly personal view on the enduring love affair between Leonard Cohen and Marianne Ihlen that resulted in some of Cohen's most iconic songs.
The Greek island of Hydra was a mid-century bohemian haven for expat writers, artists and musicians. There, in 1960, a depressed Canadian poet and aspiring novelist named Leonard Cohen met Norwegian woman Marianne Ihlen. Marianne inspired Leonard to set his words of love to music; but as his famous song So Long, Marianne suggests, she appeared most powerfully in his rear-vision mirror.
Acclaimed documentarian Broomfield has a personal connection to his subject: he, too, found his way to Hydra and was beguiled by Ihlen. His film, like Cohen's music, seeks to capture the enduring but evanescent properties of memory. It slips back and forth in time, weaving archival footage of idyllic Hydra with captivating scenes of Cohen in concert and affectionate interviews with those who knew him best.
Marianne and Leonard: Words of Love is gentle and profoundly moving: an elegy to a lost decade of free love, and an ambivalent meditation on the figure of the muse.
"A thoughtful musing on the passing of time, of lovers past and gone … packs an emotional punch." – Little White Lies
TUESDAY AUGUST 6 – 1.45PM – FORUM THEATRE
SATUDAY AUGUST 10 – 11.00AM – THE CAPITOL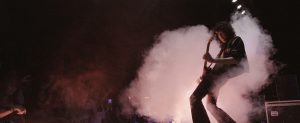 MR JIMMY
Akio Sakurai is not merely an impersonator of Led Zeppelin guitarist Jimmy Page. He is the personification. To a fault.
Akio spent 35 years in Tokyo perfecting Page's chops and mannerisms. The distinctly Japanese notion of precision and craft means he can not only hit every note of a 20-minute solo, but do it from countless variations of live bootlegs.
Rumours spread, and when Page himself pops up at a show and delivers a rousing ovation, Akio quickly abandons his kimono salesman day job and moves to Los Angeles to live the dream with cover band Led Zepagain. But Los Angeles is not Tokyo. Led Zepagain is not Led Zeppelin. Akio is not Jimmy.
Director Peter Michael Dowd captures Akio's astounding feats and failures, questioning both art and identity. It's a fascinating tale of perfectionism that tilts on the precipice of crippling obsession.
"A singular riff on identity, artistry, projection, passion and trying to inspire others to follow an impossible dream of second-hand perfection." – Rolling Stone
Guests: Ivan Kovac
FRIDAY AUGUST 9 – 9.00PPM – CINEMA NOVA
SUNDAY AUGUST 11 – 7.00PM – KINO 2
NO TIME FOR QUIET
Featuring appearances from rock sensation Courtney Barnett, local punk trio Cable Ties and Sikh-Australian slam poet Sukhjit Khalsa, No Time for Quiet joins a group of girls and gender-fluid youths as they discover the empowering strength of music through a GIRLS ROCK! camp in Melbourne.
GIRLS ROCK! is an international network of independent arts and feminist social justice groups, with a focus on running band camps that provide girls, trans and gender non-conforming youths a supportive safe space to grow and express themselves via music. The volunteer mentors (including Barnett, Camp Cope and Cable Ties) and young participants of the first Melbourne-based GIRLS ROCK! camp offered directors Hylton Shaw and Samantha Dinning extraordinary access to document their experiences.
When we first meet these youngsters – aged from 12 to 16 – there are plenty of nerves: for some of the students, mental health is a pressing concern and making friends is not easy; others are trying something brand new for the first time, having never picked up an instrument before. It's a joy and a privilege to watch these very different young people bond, find a sense of belonging and identity, and discover their voices over the course of the week-long school holiday program and beyond.
Produced by Philippa Campey (Bastardy, MIFF Premiere Fund 2008) and supported by the MIFF Premiere Fund, No Time for Quiet offers a remarkable insight into contemporary teenage lives, and an optimistic message of inclusion and acceptance.
The world premiere screening on 15 August will feature a Welcome to Country and special guests – including directors Hylton Shaw and Samantha Dinning, as well as the film's subjects – who will introduce the session and participate in a post-screening extended Q&A/In Conversation. There will also be a live performance.
THURSDAY AUGUST 15 – 6.15PM – FORUM THEATRE
FRIDAY AUGUST 16 – HOYTS 3
SUNDAY AUGUST 18 – SOFITEL AUDITORIUM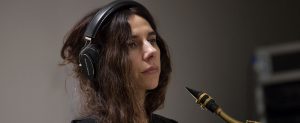 PJ HARVEY: A DOG CALLED MONEY
In this dynamic, globe-trotting mix of travelogue and music documentary, revered rocker PJ Harvey roams the world in search of inspiration for a recording project.
British alt-rock superstar Polly Jean Harvey and Irish war photojournalist Seamus Murphy set out to explore war-torn Kosovo, Afghanistan and the poor neighbourhoods of Washington DC, capturing impressions, sounds and ideas that served as the catalyst for her 2016 album, The Hope Six Demolition Project.
A supple mix of humanist travelogue and unique music documentary, A Dog Called Money moves between the far-flung corners of the globe and the soundproofed recording box in London's Somerset House – where Harvey would record her album in full view of the public – with Murphy's vivid imagery matched by Harvey's evocative, poetic musing.
"The film recalls the magic moments of Godard's One Plus One, where the spark that turns a piece of music from an idea into its final, mercurial shape is captured in a thrilling document." – The Quietus
FRIDAY AUGUST 2 – 9.30PM – HOYTS 10
FRIDAY AUGUST 9 – FORUM THEATRE
WEDNESDAY AUGUST 14 – 9.00PM – HOYTS 11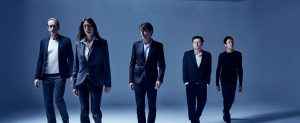 SUEDE: THE INSATIABLE ONES
"Painfully honest and deeply moving … Mike Christie's portrait of Brett Anderson's 1990s glam-pop outsiders gets everything right." – The Sunday Times
As snake-hipped harbingers of Britpop, Suede reluctantly set the course. Step 1: Write ornate, soaring melodramas spiced with rollicking glam. Step 2: Take too many drugs. Step 3: Air your dirty laundry. Step 4: Take over the charts.
Award-winning British director Mike Christie tracks Suede's florid reign with a stark honesty. Candid behind-the-scenes footage – thanks to drummer Simon Gilbert's handicam obsession – delivers us into the studio and onto the stage. Interviews with former bassist Justine Frischmann (Elastica), former manager Ricky Gervais, Mike Joyce (The Smiths), and other luminaries deepen the portrait. Like the music itself, The Insatiable Ones is timely, nakedly emotional and ultimately triumphant.
"Fascinating and uncomfortable, brutally honest and painfully raw." – Disarm Magazine
FRIDAY AUGUST 2 – 6.15PM – KINO 2
SATURDAY AUGUST 10 – 4.00PM – HOYTS 3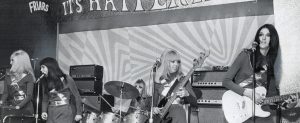 SUZI Q
After more than five decades in the music industry, rock-star Suzi Quatro looks back on her pioneering career.
She topped the Australian charts with Can the Can and Devil Gate Drive, took her bass playing to TV's Happy Days, wore leather like no one else and proved that women could rock long before The Runaways. From her rise to fame in the early 1970s and the immense strain on her personal life, to her committed touring schedule and recent forays into radio broadcasting, this wide-ranging documentary gives the Detroit-born, UK-based star the spotlight she deserves – with help from spirited interviewees such as Joan Jett, Cherie Currie, Debbie Harry, Henry Winkler and Alice Cooper.
Also featuring candid chats with the singer-songwriter herself, as well as energetic concert footage and a wealth of archival materials, Suzi Q pays tribute to a trailblazer – with the obligatory toe-tapping soundtrack. As directed by Australian filmmaker Liam Firmager, it's also an intimate exploration of a woman who has shone bright, rocked hard, confronted her ego, remained resilient and, while not receiving recognition in her birth country, continued to pack out venues across the globe, including in Australia.
Guests: Liam Firmager, Tait Brady
THURSDAY AUGUST 15 – 9.30PM – THE CAPITOL
SATURDAY AUGUST 17 – 4.00PM – SOFITEL AUDITORUM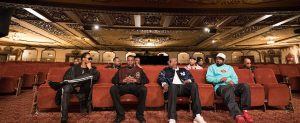 WU-TANG CLAN: OF MICS AND MEN (EPISODES 1 – 2/3-4)
"Sacha Jenkins' Wu Tang Clan: Of Mics and Men is one of the best music docu-series in a very long time, a piece of work that doesn't just relay the chronological facts of the band's existence but translates their art … and fully conveys their cultural importance." – RogerEbert.com
Early '90s rap was dominated by superstar MCs punching out singles with anonymous beatmakers. Enter the Wu-Tang Clan: a hip-hop brotherhood marshalled by producer RZA. In Of Mics and Men, they reunite to relive their rise to global notoriety.
Producer, writer and hip-hop chronicler Sacha Jenkins (Fresh Dressed, MIFF 2015) has assembled all nine living members in a vintage New York theatre to reminisce, bicker, laugh and spin stories. Across four one-hour episodes, Wu-Tang Clan: Of Mics and Men is packed with priceless behind-the-scenes footage, soundtracked by the group's razor-sharp raps and RZA's timeless beats, and accented by celebrity fans paying their respects.
In showcasing Wu-Tang's complex chemistry, Jenkins' exuberant hip-hop epic is sure to fascinate casual fans and obsessives alike.
"Honors the mythological aura … but refrains from being utterly seduced by it, which goes a long way toward securing its place as a classic." – Salon.com
WU-TANG CLAN: OF MICS AND MEN (EPISODES 1 – 2)
WEDNESDAY AUGUST 07 – 9.00PM – HOYTS 10 & 11
WU-TANG CLAN: OF MICS AND MEN (EPISODES 3-4)
THURSDAY AUGUST 8 – 9.00PM – HOYTS 10 & 11